PROVERBS 29-30: DAY 285 JOURNEY THROUGH THE BIBLE IN A YEAR
October 12, 2023
PROVERBS 29-30
DAY 285 JOURNEY THROUGH THE BIBLE IN A YEAR
Click here for the reading
Focus Verse For Today: Proverbs 30:5
Our journey today through Proverbs focuses on chapters 29-30.
Ask the Lord for His understanding of Proverbs 29-30. Read Proverbs 29-30. Let's journey!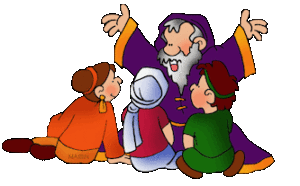 Proverbs 29-30: Proverbs 29 contrasts the folly of opposing the Lord, with the wisdom of following Him. Proverbs 30 begins the Sayings of Agur. It is no longer known who Agur was, however, his proverb shows that he was a man who respected and honored the Lord. (Proverbs 29:1-30:33)
Our focus verse for today:
"Every word of God is flawless;
    he is a shield to those who take refuge in him.
(Proverbs 30:5, NIV)
Agur recognized God for who He was. He recognized the importance of God's word. In today's world, many try to discredit the Bible, or edit it to fit their lifestyle, or change words and meanings. The Bible is God's word. It is divinely inspired. It is flawless. It is important to know it, so as not to be led astray by those who should seek to change it. It needs no changes. Accept the Bible as it is written.
Godspeace!
For more information regarding how your financial support can help, please click here.