International Death Penalty News 2023, Issue 42: Belarus, India, Iran, Morocco, United States of America
International Death Penalty News 2023
Issue 42
Belarus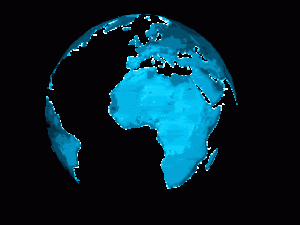 Forty-eight-year-old Alexander Taratuta has been sentenced to death in Belarus. Belarus is the only European nation to retain the death penalty. Alexander is convicted of torturing and starving his three-year-old son Semyon, to death. His execution is to be carried out by a gunshot to the back of the head. Alexander's wife, 37-year-old Anastasia Taratuta has also been convicted in Semyon's murder, however, women are not permitted to be sentenced to death in Belarus. Instead, she has been sentenced to 25 years in a strict regime penal colony. The couple's remaining children, who were reportedly not abused, have been placed in state custody and legal efforts are underway to remove the parental rights of Alexander and Anastasia.
India
Thirty-eight-year-old Ramandeep Kaur has been sentenced to death for the murder of her husband 34-year-old Sukhjit Singh in 2016. A friend who helped Kaur commit the murder was also convicted and given a sentence of life in prison. Kaur alleges that she is being framed for her husband's murder by his family. Kaur, who is British, claimed the couple was talking about moving to England.
Iran
On Saturday, October 14, 2023, 39-year-old Ali Asghar Cheraghifar was executed in Zanjan Central Prison. He was convicted of murder and sentenced to qisas, that is retribution in kind. Before his arrest, Ali worked as a taxi driver. About three years ago, he killed a passenger after an argument. His execution has not yet been reported by state officials or the media.
On Saturday, October 14, 2023, Abbas Ali Maghami and Mehdi Shadab were executed in Tabriz Central Prison. Both men were executed on drug-related charges in the same case. They were friends before their arrest. Neither execution has yet been reported by state officials or the media.
On Tuesday, October 17, 2023, 38-year-old Sajad Moradi from Doroud and Yasser Golzardian from Kouhdasht were executed in Khorramabad Central prison. Both men were convicted on drug-related charges. Neither execution has been reported by state officials or the media.
On Tuesday, October 17, 2023, 32-year-old Nader Karami was executed in Gorgan Central Prison. He was convicted and executed on drug-related charges. His execution has not yet been reported by state officials or the media.
Morocco
An unnamed man has been sentenced to death for his participation in the murder of a policeman in March 2023. Two others in the case received sentences of life in prison, while eight others received five-year prison sentences. All were charged with forming a criminal gang to plan and commit terrorist acts, premeditated assault on a person's life, and possession of firearms and ammunition. They were believed to be members of an Islamic State terrorist cell. The deceased policeman disappeared after his shift on March 1. Blood was found among his possessions left behind. He was eventually found burned inside a sewer.
United States of America
John Bel Edwards, the Democratic governor of Louisiana leaves office on January 8, 2024. He will be replaced by Republican Jeff Landry, the current Attorney General in Louisiana. Governor Edwards has expressed his desire to empty death row before he leaves office, prompting nearly every death row inmate in the state to file for clemency. In order for the governor to be able to grant clemency, it must be recommended by the Louisiana Board of Pardons. However, state law limits when a death row inmate can file for clemency. Governor Edwards directed the board to consider the petitions anyway, however, Landry opposed the move, eventually resulting in a deal that permitted the board to hold reviews instead of actual hearings. Now, after reviewing five cases, the Board had decided not to move forward on hearings with any of them. One of those five is Antoinette Frank, a former New Orleans police officer, and the only woman on death row in the state.
On Wednesday, October 11, 2023, Douglas Daniel Clark, died while on death row in California. Clark was 75 years of age. He died from natural causes at a medical facility outside the San Quentin Rehabilitation Center where he was awaiting execution. Clark and his partner Carol Bundy were nicknamed the Sunset Strip Killers. Clark received six consecutive death sentences on March 16, 1983. He received one death sentence for each count of murder, however, he was suspected in several other deaths. He also received varying prison sentences for related crimes. Bundy died in prison on December 9, 2003.
Officials in Idaho announced they have the drugs to carry out an execution, resulting in an execution date being scheduled for Thomas Creech. The execution is scheduled for November 8, 2023, and was to be carried out via lethal injection. The state has previously had difficulties obtaining drugs for use in executions. He has since received a stay of execution to allow the Commission of Pardons and Parole time to review his case and determine if his petition of clemency should be granted. Creech was convicted of murdering two people in 1974. He was sentenced to death but later had his sentence reduced to life in prison. In 1983, he was again sentenced to death for beating to death a fellow inmate with a sock full of batteries.
Matthew Taylor Coleman was found incompetent to stand trial in California. Coleman is accused of murdering his 2-year-old son, Kaleo, and 10-month-old daughter, Roxy with a spearfishing gun in Baja, Mexico in August 2021. Before his arrest, Coleman owned a surf school in Santa Barbara, California. He has admitted to the murders. In the months leading up to the murders, Coleman and his wife became engrossed in QAnon conspiracy theories and Coleman became convicted that his children were infected by "lizard people." Prosecutors announced in February that they would not be seeking a death sentence for Coleman. Coleman's case has been paused while he is committed to a secure facility to receive treatment. Another competency hearing will take place in March 2024.
Forty-six-year-old Carnell Petetan Jr., has been resentenced to life in prison, without the possibility of parole in Texas. Petetan was initially sentenced to death in 2014. He was convicted of murdering his estranged wife, 41-year-old Kimberly Farr Petetan in 2012. They married in 2010, while Carnell was in prison. He was released in May 2012 and immediately moved in with Kimberly in Waco, Texas. They fought constantly, eventually causing Carnell to move to Port Arthur. Carnell murdered Kimberly on September 23, 2012, after she refused to drop domestic abuse charges against him, and also kidnapped Kimberly's nine-year-old daughter, who was physically unharmed and eventually released. Carnell's sentence was overturned after the Texas Court of Criminal Appeals ruled that the jury did not have enough evidence to establish that Carnell was not intellectually disabled. This ruling prompted a new punishment hearing, while leaving his murder conviction in place.
For more information regarding how your financial support can help, please click here.