DEUTERONOMY 4-6: DAY 296 JOURNEY THROUGH THE BIBLE IN A YEAR
October 23, 2023
DEUTERONOMY 4-6
DAY 296 JOURNEY THROUGH THE BIBLE IN A YEAR
Click here for the reading
Focus Verses For Today: Deuteronomy 6:5-9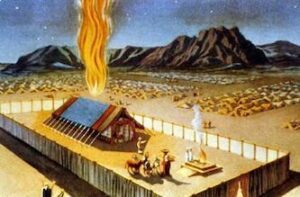 Continuing our journey through the final book of law, Deuteronomy, Moses continues to remind the Israelites of what happened in the past to bring them to where they were: waiting to enter the Promised Land.
Before reading Deuteronomy 4-6, pray for understanding of today's reading. Read Deuteronomy 4-6. Let's journey!
Deuteronomy 4-6: Moses reiterates the importance of complete obedience to the Lord, forsaking false idols, for the Lord is the one and only true God. Moses set aside three cities of refuge on the east side of the Jordan. Moses then begins to recount the Law that was given to him by the Lord, starting with the 10 Commandments. Moses stresses the importance of loving the Lord. (Deuteronomy 4:1-6:25)
Our focus verses for today:
5 Love the Lord your God with all your heart and with all your soul and with all your strength. 6 These commandments that I give you today are to be on your hearts. 7 Impress them on your children. Talk about them when you sit at home and when you walk along the road, when you lie down and when you get up. 8 Tie them as symbols on your hands and bind them on your foreheads. 9 Write them on the doorframes of your houses and on your gates.
(Deuteronomy 6:5-9 , NIV)
Like the Israelites, we live in a world filled with non-believers. Our faith in the great I AM sets us apart. To remain true and faithful, we must know His word and His laws, understanding how we can a life that is pleasing to Him. We must pass down this devotion to our children; it should dominate our lives. Read these verses carefully. Meditate on them. Do they reflect your life?
Godspeace!
For more information regarding how your financial support can help, please click here.