International Death Penalty News 2023, Issue 45: India, Iran, Malaysia, United States of America
International Death Penalty News 2023
Issue 45
India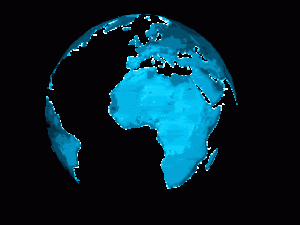 On Tuesday, November 7, 2023, 31-year-old Deepak Jath was sentenced to death for murdering two people.  Jath is convicted of murdering 46-year-old Amravati Harijan and her three-year-old neighbor by pouring gas on Amravati and setting her on fire.  Earlier in the day, Amravati had stood up to Jath for sexually harassing another woman.  Two others were also injured in the fire, which occurred on April 14, 2017.  In addition to his death sentence, Jath has also been sentenced to life in prison for attempted murder.
Iran
An unnamed woman has been sentenced to death for adultery, according to state media. Before her arrest, the woman worked as a trainer at a gym for females. She was arrested in 2022. Her husband made the report after he came home and found her in bed with another man. She can appeal her sentence. Iran has been known to carry out executions by stoning for adultery, however, the courts can also reduce the sentence upon appeal.
On Sunday, October 29, 2023, 42-year-old Shamsollah Banani was executed in Ahar Prison. He was convicted of murder and sentenced to qisas, that is, retribution in kind. The murder was carried out after a financial dispute. State officials and the media have not yet reported his execution. Iranian law does not recognize differing degrees of murder, as all killings are considered intentional murder. After being convicted, the family of the victim chooses between granting forgiveness, demanding diya (blood money), or demanding qisas.
On Monday, October 30, 2023, three men were executed in Shiraz Central Prison. The three men have been identified as 31-year-old Shahab Sadeghzadeh, 35-year-old Mansour Taghvayi, and Heidar Salkhordeh. Shahab and Mansour were arrested and convicted on drug-related charges. Heidar was convicted of murder and sentenced to qisas. None of their executions have yet been reported by state officials or the media.
On Wednesday, November 1, 2023, an unnamed man was executed at an unspecified prison in Golestan province. The man was convicted of murdering a policeman and sentenced to qisas, that is, retribution in kind.
On Wednesday, November 1, 2023, Maryam Foroughmanesh was executed in Yasuj Central Prison. She was convicted of murdering her husband and sentenced to qisas, that is, retribution in kind. Maryam is the 15th woman executed so far this year. Iran is the leading nation in the execution of women. Her execution has not yet been reported by state officials or the media.
On Wednesday, November 1, 2023, Yadollah Farokhi and Afghan national, Sadegh Tajik were executed in Ghezel Hesar Prison. Farokhi was executed on drug-related charges while Tajik was convicted of murder and sentenced to qisas. Their executions have not yet been reported by state officials or the media.
On Thursday, November 2, 2023, 30-year-old Hossein Golmohammadi was executed in Arak Central Prison. He was convicted on drug-related charges. Before his arrest about four years ago, Hossein owned a gym. State officials and the media have not yet reported his execution.
On Thursday, November 2, 2023, the Tehran Criminal Court sentenced three people to death on adultery charges. The three have been identified as Leila Kholghi Sakachayi, Abolfazl Barat Vakili, and Mitra. Leila and Abolfazl were having an affair and sentenced to death by hanging. Mitra was having an affair with a man named Khosro, who was sentenced to lashes. Islamic law forbids sex outside of marriage. If one of the parties is married, the married party receives a death sentence. The law also permits death by stoning for adultery.
On Saturday, November 4, 2023, two brothers, 25-year-old Saeed and 29-year-old Esmail Alizehi, were executed in Zahedan Central Prison. The brothers were members of the Baluch ethnic minority group. They were arrested and convicted on drug-related charges. Allegedly, their execution was carried out in secret and their family was not notified in order to allow a final visit. State officials and the media have not yet reported their executions.
On Monday, November 6, 2023, Ghasem Abasteh, a Kurdish-Sunni political prisoner, was executed in Ghezel Hesar Prison. He had spent the last 14 years on death row. Ghasem was charged and convicted of moharebeh (enmity against god) and efsad-fil-arz (corruption on earth) through "armed resistance and membership in a Salafi jihadi group." Supports of Ghasem allege he was tortured into confessing.
Malaysia
Earlier this year, Malaysia repealed the law that requires a sentence of death for certain crimes. Under the same repeal, mandatory life sentences (where inmates remain in prison until their deaths) were replaced with 30-40-year prison terms. Since the repeal, over 900 applications for review have been filled, with over 800 of them being from death row inmates. The first case is scheduled to be reviewed by the Apex court on November 14. Reviewing all the cases will take some time and even those who choose not to file an appeal, will likely have their cases eventually.
United States of America
On Wednesday, November 8, 2023, Thomas Creech was scheduled to be executed in Idaho.  His execution was stayed by the Idaho Parole Board after they agreed to a hearing to consider reducing Creech's sentence.  Creech is convicted of murdering fellow inmate David Dale Jensen on May 13, 1981, in a maximum security wing at the Idaho State Correctional Institution. 
On Thursday, November 9, 2023, Brent Brewer was executed in Texas.  He was 53 years of age.  Brent was convicted of murdering 66-year-old Robery Doyle Laminack on April 26, 1990, in Amarillo, Texas.  
Earlier this year, 51-year-old Robert Bowers was convicted and sentenced to death for murdering 11 people at the Tree of Life synagogue in Pittsburgh, Pennsylvania.  Now, Bowers has filed an appeal seeking a new trial.  In his appeal, Bowers listed several reasons for being granted a new trial, including the jury not being given the correct instructions, the federal hate crime law under which he was charged does not apply to religion, and insufficient evidence showing Bowers was intentionally obstructing free exercising of religion.  Bowers is currently on federal death row at the US Penitentiary in Terre Haute, Indiana.
On Thursday, November 2, 2023, Wisezah Datawn Buckman was sentenced to death in North Carolina. He is convicted of participating in a failed prison escape which resulted in the deaths of four prison employees at Pasquotank Correctional Institution in October 2017. Buckman was sentenced to death for three of the four deaths and received a life sentence for the fourth death. Buckman's defense team already announced they plan to appeal the sentence.
The South Carolina Supreme Court has placed executions on hold in the state until at least February 2024.  The ruling came after four inmates filed a lawsuit alleging that electrocution and the firing squad are unconditional methods of execution.  The default method of executions in South Carolina is the electric chair, however, inmates can also choose a firing squad or lethal injection if available.  The state recently announced it had obtained lethal injection drugs, after the passage of a law that protects the identities of people and entities involved in the planning or execution of a death sentence.
On Friday, November 3, 2023, LaJeromeny Brown was sentenced to death in Alabama.  Brown was convicted of murdering 48-year-old Huntsville police officer Billy Clardy, III, on December 6, 2019, during an undercover drug operation.  Brown has admitted to committing the murder.  He was attempting to sell 100 pounds of marijuana when he killed Clardy.  The jury voted 10-2 to sentence Brown to death.  His sentence will likely be appealed, which can take several years.
Forty-one-year-old Heather Pressdee, a former registered nurse in Pennsylvania has been arrested and accused of murdering four patients by injecting them with high doses of insulin at multiple health care facilities in the last three years.  A total of 17 patients, from ages 43 to 104, died while she cared for them, while 19 others were injured.  Pressdee's nursing license has since been suspended.  If convicted, she could be sentenced to death, however, her attorneys are attempting to work with prosecutors to secure a lesser sentence.  Prosecutors allege that Pressdee usually administered high doses of insulin during overnight shifts with low staffing.  This often prevented immediate hospitalization for emergencies.  Text messages between Pressdee and her mother show that Pressdee was unhappy with some patients and colleagues.  Pressdee also mentioned harming them during the conversations.  Pressdee also had a history of being disciplined for abusive behavior often resulting in her resignation or termination.
Prosecutors in Alabama have announced that they will be seeking a death sentence against 18-year-old Jakayla Williams.  Williams is accused of murdering her newborn baby boy by throwing him in a dumpster with a trash compactor.  She had secretly given birth at her home in Dothan.  Attorneys for Williams argue that Williams is mentally ill and needs treatment.
Former Pennsylvania death row inmate Walter Ogrod has been awarded just over $9.1 million after spending over 20 years on death row for a crime he did not commit.  Walter was sentenced to death in November 1996, for sexually assaulting and murdering four-year-old Barbara Jean Horn, his neighbor, on July 12, 1988.  For decades, Walter insisted he was innocent and that his confession was coerced.  Eventually, prosecutors agreed that there were critical flaws in his case, including the original prosecutors withholding evidence.  Additionally, advancement in DNA and testing has found no match between Walter and the DNA collected from Barbara's body.  Barbara's mother fully supported Walter's release from prison in 2020, after his conviction was overturned.  At this time, police have no leads on Barbara's killer.  The DNA found on her body has been uploaded to local, state, and national databases, however, there have not yet been any hits.
A federal judge in Baton Rouge, Louisiana rejected a challenge by dozens of death row inmates in the state.  They were suing in an attempt to force the Louisiana Pardons and Paroles Board to hold clemency hearings before Governor John Bel Edwards leaves office.  Governor Edwards has publicly announced his opposition to the death penalty and signaled his willingness to sign clemency petitions before leaving office, however, clemency must be recommended by the board.  Fifty-five of the 56 death row inmates promptly filed clemency petitions.  For the last several months, the issue has gone back and forth in the courts to determine the legality of the petition and to determine the exact responsibility of the board in reviewing the petitions.  Ultimately, the board decided to hold administrative hearings for the petitions to determine if they should receive a full pardon hearing.  So far, the board has reviewed 10 petitions and rejected full pardon hearings for all of them.
For more information regarding how your financial support can help, please click here.