PSALMS 131-133: DAY 319 JOURNEY THROUGH THE BIBLE IN A YEAR
November 15, 2023
PSALMS 131-133
DAY 319 JOURNEY THROUGH THE BIBLE IN A YEAR
Click here for the reading
Focus Verses For Today: Psalm 131:1
Today's journey continues our study in the book of Psalms. We continue looking at the Songs of Ascents. These psalms (songs) were sung by pilgrims on their journey to Jerusalem for holy feasts.
Take a moment and pray, seeking understanding for today's reading. Read Psalms 131-133. Let's journey!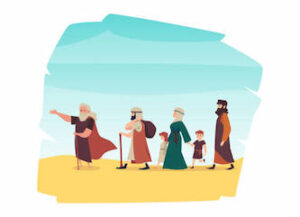 Psalms 131-133: Psalms 131 and 133 are credited to David, while the author of Psalm 132 is known only to God. Psalm 131 encourages the reader to look within one's self. Psalm 132 is a Messianic psalm, looking forward to the return of the Lord. Psalm 133 describes the joy of celebrating the Lord with others. (Psalms 131:1-133:3)
Our focus verses for today:
My heart is not proud, Lord,
    my eyes are not haughty;
I do not concern myself with great matters
    or things too wonderful for me.
(Psalm 131:1, NIV)
Take this psalm to heart – what is the condition of your heart? What is the condition of your eyes? Examine yourself! Humble yourself before the Lord!
Godspeace!
For more information regarding how your financial support can help, please click here.