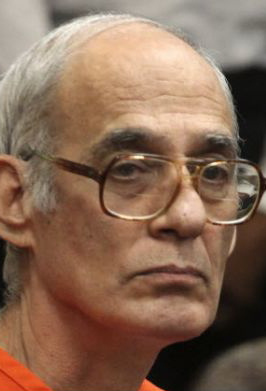 Manuel Valle was executed by the state of Florida on September 28, 2011.  Manuel was pronounced dead at 7:14 pm EDT, inside the execution chamber at the Florida State Prison in Raiford, Florida.  Manuel was 61 years of age.  He was executed for the murder of 41-year-old Coral Gables Police Officer Louis Pena on April 2, 1978, during a traffic stop.  Manuel was driving a stolen Camaro.  Officer Pena's partner, Gary Spell, was also shot, but he survived and testified against Manuel.  Manuel spent the last 33 years of his life on Florida's death row.
Manuel allegedly grew up in dysfunctional home, with a father who often administered harsh discipline.  Manuel had previously served time for forgery and grand theft.
Please pray for peace and healing for the family of Louis Pena.  Please pray for the family of Manuel.