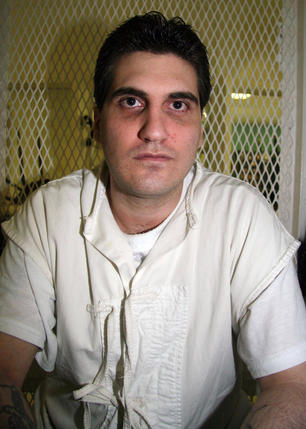 Steven Michael Woods, Jr., was executed by the state of Texas on September 13, 2011.  Steven was pronounced dead at 6:22 pm, CDT, inside the Walls Unit execution chamber at the Huntsville State Penitentiary in Huntsville, Texas.  Steven was 31 years of age.  He was executed for the murder of 21-year-old Ron Whitehead and 19-year-old Bethena Brosz on May 2, 2001, in Dallas, Texas.  It is thought that Ron was killed in retaliation for another murder in California, while Bethena was killed because she could identify Steven.  Steven spent the last 9 years of his life on Texas' death row.  Steven insisted that he was innocent of the crime while in prison and as part of his final words.
Steven performed well in school and sports until his parents divorced.  He then began using marijuana, which progressed to cocaine and heroin.  Steven dropped out of school at the age of 16, and went on to work as an assembly worker and laborer.  Steven was also a known drug dealer.  Steven's parents were violent with one another and abused drugs and alcohol throughout Steven's childhood.
Please pray for peace and healing for the families of Ron Whitehead and Bethena Brosz.  Please pray for the family of Steven.