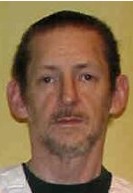 Daniel Lee Bedford was executed by the state of Ohio on May 17, 2011.  Daniel was pronounced dead at 11:18 am EDT, inside the execution chamber at the Southern Ohio Correctional Facility in Mansfield, Ohio.  Daniel was 63 years of age.  He was executed for the murder of his 25-year-old ex-girlfriend Gwen Toepfert and her new boyfriend, 27-year-old John Smith, on April 24, 1984, in Gwen's Cincinnati, Ohio apartment.  Daniel shot Gwen and John, angered that Gwen did not return Daniel's feelings.  Daniel spent the last 26 years of his life on Ohio's death row.  
Daniel's father was murder and his mother died while he was young.  Daniel did not have a significant criminal history prior to his arrest.  He abused alcohol and had six children who all lived with their mother, who left Daniel.  Daniel struggled to hold a job during his adult life.
Please pray for peace and healing for the families of Gwen Toepfert and John Smith.  Please pray for the family of Daniel.