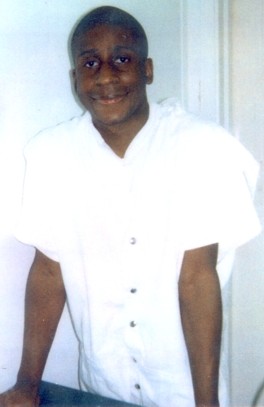 Mario Rashad Swain was executed on November 8, 2012, by the state of Texas.  Mario was pronounced dead at 6:39 pm CST, inside the Walls Unit execution chamber at the Huntsville State Penitentiary in Huntsville, Texas.  Mario was 33 years of age.  He was executed for the murder of 44-year-old Lola Nixon on December 27, 2002, during a robbery in her Longview, Texas home.
As a child, Mario was encouraged to watch pornography by his 16-year-old uncle.  At the age of 12, Mario began to engage in criminal behavior.  Prior to his arrest, Mario worked at a residential treatment home.
Please pray for peace and healing for the family of Lola.  Please pray for the family of Mario.