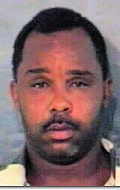 Jonathan Marcus Green was executed by the state of Texas on October 10, 2012.  Jonathan was pronounced dead at 10:45 pm CDT, inside the Walls Unit execution chamber at the Huntsville State Penitentiary in Huntsville, Texas.  Jonathan was 44 years of age.  He was executed for the kidnapping and murder of his 12-year-old neighbor Christina Neal on June 21, 2000, in Dobbin, Texas.  Jonathan always insisted that he was innocent of the crime, even as part of his final words.
Prior to his arrest, Jonathan worked as a laborer.  He had no previous criminal record.
Please pray for peace and healing for the family of Christina Neal.  Please pray for the family of Jonathan Green.