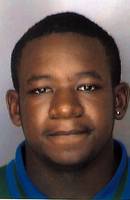 Yokamon "Yogi" Laneal Hearn was executed by the state of Texas on July 18, 2012.  Yokamon was pronounced dead at 6:37 pm CDT, inside the Walls Unit execution chamber at the Huntsville State Penitentiary in Huntsville, Texas.  Yokamon was 33 years of age.  He was executed for the kidnapping and murder of 23-year-old Frank Meziere on March 6, 1998, in Dallas, Texas.  Yokamon had three co-defendants.  One received a life sentence, while the two others received 10-year sentences and were released in 2008.
Yokamon allegedly had a troubled childhood and attended school through the 10th grade.  He had several previous convictions including burglary, robbery, assault, sexual assault, and weapons possession.  
Please pray for peace and healing for the family of Frank Meziere.  Please pray for the family of Yokamon.