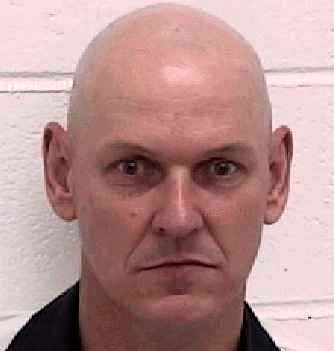 July 15, 2016
John Wayne Conner was executed by the state of Georgia on Friday, July 15, 2016.  John was pronounced dead at 12:29 am EDT, inside the execution chamber at the Georgia Diagnostic and Classification Prison in Jackson, Georgia.  John was 60 years of age.  He was executed for the murder of 29-year-old James T. White on January 10, 1982, in Milan, Georgia.  John spent the last 33 years of his life on Georgia's death row.
John's family had little money while he was growing up.  John's father would often physical abuse John after drinking heavily.  John had a history of drug and alcohol abuse, beginning in his teenage years.  According to John's mother, John had attempted to commit suicide several times since 1981.
On January 9, 1982, John Conner and his girlfriend, Beverly Bates, went to a party with J.T. White.  While at the party, they were all smoking marijuana and drinking.  Around midnight the trio returned to the house Conner and Beverly shared.  Shortly after midnight, J.T. and Conner left the house to attempt to obtain more alcohol.
While walking, Conner alleges that J.T. made a comment about wanting to have sex with Beverly.  The comment outraged Conner, who began attacking J.T.  J.T.'s body was found the next day in a drainage ditch.  It was later determined that J.T. had been severely stomped, with several bones broken in his face.  He ultimately died by drowning in his own blood.
When Conner returned to the apartment he shared with Beverly, he woke her up saying they had to leave.  He told her that he had fought with J.T. and also that he though he had killed J.T.  Conner burned the shirt he had been wearing.  Conner and Beverly were arrested later that day.  Conner had no injuries from his alleged fight with J.T.
Please pray for peace and healing for the family of James White.  Please pray for strength for the family of John Conner.