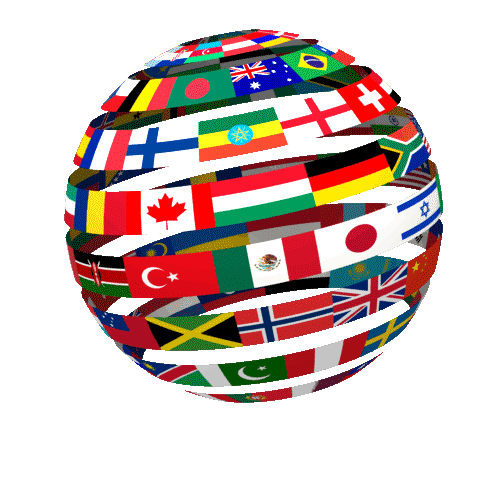 February 20, 2015
IDPN 2015  Issue 08
China: Thirty-nine-year-old Nian Bin has been acquitted of the crime which sent him to death row.    Nina was a food stall owner who was accused and convicted of poisoning two children.  Due to insufficient evidence, he has been acquitted eight years after being sent to death row.  He has also been given compensation.
Peter Gardner, from Sydney, Australia was detained on suspicion of drug smuggling over three months ago.  He continues to remain in custody until authorities decide if they will charge him.  His female traveling companion was also detained and released after one month.  If charges and convicted of drug smuggling, Peter could face the death penalty.
Indonesia:  It had been reported that the two members of the Bali 9 drug ring remaining on death row would be executed this month.  It has recently been announced that it is unlikely that they will be executed in February as international pressure to spare them increases.  Additionally, the Australian group's original trial lawyer has now come forward saying an original judge in the case asked for a bribe in order to spare the group being given death sentences.
Iran: On Saturday, February 14, 2015, 28-year-old Hamed Kahrazhi and Mobasher Mir-Balochzehi were executed by hanging.  They were each sentenced to death for Moharebe or enmity with God.  Also on Saturday, two men, identified by initials only, were executed by hanging in the prison of Rasht in northern Iran.  The men, identified by initials only, were convicted of drug related crimes.
On Sunday, February 15, 2015, six prisoners were executed by hanging in two separate prisons.  A group of four were hanged in Adelabad Prison in Shiraz, with the remaining two were hanged in Shahab Priosn in Kerman.  At least one of the executed was a woman.  All were executed for Moharebe or enmity with God.
On Monday, February 16, 2015, a total of 14 individuals were executed by hanging.  Six prisoners were executed for drug related offenses in Bam prison.  Five others were also executed for drug related crimes in the Centarl Prison of Urmia.  Two were executed in Vakil Abad prison in Mashhad were also executed for drug related crimes.  The final inmate was executed in the Central Prison of Bandar Abbas, again, for drug related crimes.
On Tuesday, February 17, 2015, a man, identified by initials only, was publicly executed by hanging in Shiraz, in southern Iran.  He was convicted of murder and armed robbery. Also on Tuesday, and unidentified 66-year-old man was executed by hanging in the prison of Mashhad in northeastern Iran.  He was convicted of murder.
On Wednesday, February 18, 2015, three men were executed by hanging at the Rajaishahr prison of Karaj.  One of the prisoners was an Afghan national.  The other tow, Mohammad Naderi and Mojtaba Shokohi, were convicted of the murder of a member of the Revolution Guard Corps.
Israel:The Foreign Minister Avigdor Liberman is calling on the government to allow the death penalty for terrorists.  The Minister believes that such as is necessary given the current situation in the surrounding nations.  Additionally, he criticized previous governments for releasing terrorists.  Although the death penalty is technically allowed in the nation for certain crimes, it has not been used since 1962.
Malawi:In 2007, a landmark ruling in the nation nullified the mandatory death penalty for some crimes.  Now the courts are working to re-sentence individuals who have been given mandatory death sentences.  Judges can re-sentence the inmates to death or give them a lesser sentence.  There are 170 cases to be considered for re-sentencing. 
Somalia: Ahmed Ismail Ali, a senior Al-Shabaab leader was executed by firing squad on Thursday, February 12, 2015.    Ahmed was captured earlier this year and tried by a military court.  He was convicted of being behind the ambush of a Nairobi-bound bus, which resulted in the deaths of 28 Kenyans, the majority of which were teachers.  The attack took place in December of 2014, and occurred near the border town of Mandera.  Later, 36 quarry workers in Mandera County were also killed.  It is also believed that Ahmed was responsible for the 20133 Nairobi Westgate shopping mall attack in which 68 people were killed and over 200 individuals were injured.
Turkey:The Turkish EU Minister and Chief Negotiator Volkan Bozkir has stated that government has no plans to reintroduce the death penalty, even though the option was discussed at the latest cabinet meeting.  Turkey abolished the death penalty in 2004, as the nation sought European Union membership.
Pakistan:Following a massive, deadly school shooting in December of 2014, Pakistan lifted its moratorium on executions for prisoners convicted of terrorism offenses.  Now, inmates who have been sentenced to death for non-terror related charges are also being executed.  On Friday, February 13, 2015, Muhammad Riaz and Muhammad Fiaz were executed by hanging in Mirpur Central Prison.  They were convicted of murdering the son of the President of the Supreme Court Bar Association in 2004.
United States of America: Governor Tom Wolf of Pennsylvania has announced a moratorium on executions in state until he is able to review a yet-to-be-submitted report. Wolf stated that the moratorium will remain in effect until he has "received and reviewed the forthcoming report of the Pennsylvania Task Force and Advisory Commission on Capital Punishment, established under Senate Resolution 6 of 2011, and there is an opportunity to address all concerns satisfactorily."  Read more about the moratorium here.
By a narrow vote of 39-34, the Utah House of Representatives passed a bill that would reinstate the firing squad as an accepted method of execution.  The bill will now move on the state Senate.  The bill allows the state to use a firing squad to carry out executions if the state is unable to obtain the necessary drugs for lethal injection 30 days prior to an execution or if the lethal injection executions become unconstitutional.
The Tennessee Supreme Court has agreed to hear two cases associated with the lethal injection process.  The first lawsuit, filed by 34 death row inmates, concerns a recently passed bill which allows the state to use electrocution as the default method of execution if the state is unable to obtain execution drugs.  The inmates are challenging the constitutional of using electrocution.  The state is asking that the case be dismissed.  The second case regards the constitutionality of a law which protects the identities of all those involved in the execution process.  Attorneys for inmates have been arguing that not knowing the identities of everyone involved in the execution process interferes with the discovery process.
With the Supreme Court o the United States agreeing to hear a case over the use of midazolam in executions, Florida has halted all executions until their decision.  Jerry Correll was scheduled to be executed at the end of the month, but has been stayed.  Read more information about Jerry here.
Scroll