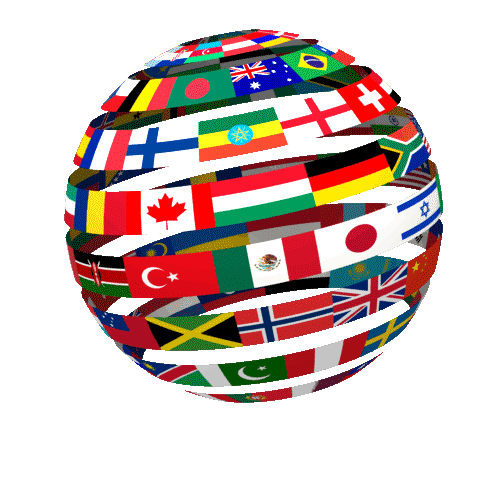 February 27, 2015
IDPN 2015  Issue 09
Indonesia: Despite international pressure, the government continues to prepare for the execution of the two Bali 9 members who remain on death row.  Australians Andrew Chan and Myuran Sukumaran are considered to be the leaders of the nine member group who attempted to smuggle a large amount of drugs.  While in prison, they are alleged to have become positive influences on other prisoners.  Australia, along with other nations, continue to pressure the Indonesian president to spare their lives.  The president has previously rejected their petitions for clemency.
Iran: Saman Naseem was executed last week in the prison of Urima in northwestern Iran.  Saman was sentenced to death for crimes that he allegedly committed at the age of 17, which should have made him ineligible for the death penalty as he was a juvenile at the time of the crime.  Saman was sentenced to death in April of 2013, for "enmity against God" and "corruption on earth," due to his membership in a Kurdish opposition group.  He was 17 at the time of his arrest.
Ali and Habib Afshari, brothers, have been executed by hanging in Urmia prison.  The brothers were political activists convicted of "corruption on earth" and "acting against God's will."
On Sunday, February 22, 2015, 12 prisoners were executed by hanging.  Eight of the prisoners were executed at the prison of Bandar Abbas in souther Iran.  Seven were charged with drug related crimes, while the eighth was convicted of rape.  None of the eight prisoners were identified by name.  Four prisoners, Mohammad M, Ehsan J., Amir Hossein G., and Reza Z., were executed at the prison of Arak.  All were convicted on drug related charges.
On Tuesday, February 24, 2015, four men, Mohammad M., Ehsan J., Amirhossien Gh., and Reza Z., were executed by hanging in the main prison in the city of Arak.  All four men were executed on drug related offenses.
On Wednesday, February 25, 2015, two unidentified men were publicly executed by hanging in Kermanshah.
Japan: Thirty-one-year-old Lin Zhenhua, a Chinese national, has been sentenced to death for the robbery and murder of a Japanese woman, 57-year-old Kihoko Yamada and her 26-year-old son Masaki.  Another son, Isao, was also injured in the attack.  Lin was student at Mie University at the time of the attack.
Kuwait:  A man has been sentenced to 10 years in prison for beating to death his Asian housemaid.  According to him, he and his wife would beat the maid when she was lazy.  He alleges he did not intend to kill her, only punish her.
An Asian cleaner has had her death sentence upheld for the rape of a 7-year-old school girl.  The man forced the girl into the kitchen where he worked and raped her, before threatening to kill her if she told anyone. 
Saudi Arabia:An unnamed man in his 20s has been sentenced to death for renouncing his Muslim faith.  The man posted video of himself ripping up the Quran and hitting it with a shoe.
A Jordanian national, Omar Mohammed Abdul Muti al-Rubai, was executed by beheading for smuggling amphetamines.  His execution is the 32nd execution in the kingdom this year.
On Thursday, February 26, 2015, Vijay Kumar Saleem, an Indian national, was executed by beheading.  He was convicted of killing a Yemen national by striking him in the head with an axe.  Vijay killed the man following a dispute.
Also on Thursday, Hafiz Wifaq Rasoul Shah was executed by beheading.  He was executed in Medina for trafficking heroin.
United States of America: The execution of Georgia inmate Kelly Gissendaner was scheduled for Wednesday, February 25, 2015.  Her execution was rescheduled for Monday, March 2, 2015.  Although no official reason was given for the postponement, Georgia was expecting heavy snow storms the evening of execution.  Read more information about Kelly here.
Rodney Reed of Texas received a stay of execution before his March 5, 2015, execution.  He was stayed "pending further order of this Court."  Rodney was convicted of the murder 19-year-old Stacey Stites.  Rodney alleges that he and Stacey were having an affair and Stacey's boyfriend, police officer Jimmy Fennell, killed her when he discovered the affair.  Read more about Rodney's case here.
Kate Brown, the new governor of Oregon, has stated that she plans to extend the moratorium on executions, which was first put in place by former governor John Kitzhaber.  Governor Brown explains that the system is broken and a must be fixed before the moratorium could be lifted.  Brown had previously served as Oregon's secretary of state, prior to becoming governor due to Kitzhaber's resignation.
A bill before the Montana House of Representatives failed to pass by a single a vote.  The bill would have abolished the death penalty in the state.  It was the closest Montana has ever come to abolishing the death penalty.
Scroll