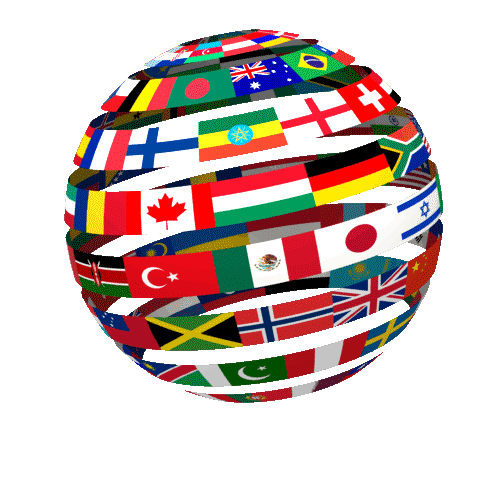 March 6, 2015
IDPN 2015  Issue 10
Afghanistan:Rais Khodaidad a/k/a Rais Saiudullah, was executed by hanging on Saturday, February 28, 2015.  Rais has been described as one of Afghanistan's most notorious mafia bosses.  He had been convicted and was sentenced to death for multiple counts of kidnapping, extortion, robbery, and murder.  Rais was the first person executed since the new Afghan government took power.
Algeria:Two men, Amroun Youcef and Oultaf Madjid, were sentenced to death for the murder of a young merchant.  The men attempted to pass off the murder to terrorists, but were linked to the murder by scientific evidence.
Indonesia:On Wednesday, March 4, 2015, the Australian ringleaders of the Bali Nine, Andrew Chan and Myuran Sukumaran, have been transferred from their prison to the island where executions are carried out.  The two men will be given 72 hours notice before their execution.
Iran: On Wednesday, February 25, 2015, Amir Bagherpoor was executed in the prison of Adel Abad for murder.  On the same day, in the Kerman prison, Ali Barsalamat, Moradbakhsh Saboki, Ali Dashtestan, and Marzieh Hossein Zehi were all executed one drug related crimes.
On Thursday, February 26, 2015, Hossein Shahriari and Davood Jamal Barezi were executed in Jiroft prison for drug related crimes.  In the prison of Bandar Abbas, on the same day, Mansoor Kargar was executed for adultery and murder.
On Tuesday, March 3, 2015, an unnamed man was publicly executed by hanging in Darab in southern Iran.  The man was convicted of rape.  Also on Tuesday, 10 prisoners were executed in Adelabad prison in southern Iran.  Seven of the 10 were convicted on drug related charges.  The other three were convicted of murder.
On Wednesday, March 4, 2015, six Sunni political prisoners were executed in Gohardasht Prison in Karaj.  The men executed were 29-year-old Jamshid and 28-year-old Jahangir Dehgani (brothers), 33-year-old Hamed Ahmadi, 30-year-old Kamal Mowlaie, 28-year-old Seddiq Mohammadi, and 31-year-old Hadi Hasseini.
Saudi Arabia:Blogger Raif Badawi, who was originally sentenced to 1,000 lashes to be carried out over the course of several weeks and 10 years in prison, many now face the death penalty.  At his original trial, the judge threw out the charge of apostasy after Riaf assured the court that he was a Muslim.  Raif may face a retrial on that charge.  Raif's case has drawn international outrage. 
On Tuesday, March 3, 2015, Mohammed Bin Ali Bin Mohammad Al Bishi was executed by beheading for raping a woman at gunpoint.  He was also convicted of several armed robberies and attempting kidnap and rape woman and children.
Syria:The Islamic State has released a video showing them throwing a man accused of being gay, off a roof and stoning him to death.  The incident took place in Raqqah, Syria.  Two similar videos have also recently been released.  The execution was public.
United States of America: The execution of Georgia inmate Kelly Gissendaner, rescheduled for March 2, 2015, due to a snowstorm, has once again been postponed.  Her March 2, execution was postponed due to cloudy execution drugs.  Read more about her story here.  Georgia also postponed the execution of Brian Terrell, scheduled for March 10, 2015.  Read more information about Brian here.  Neither execution has yet been rescheduled.
By a vote of 85-10, the Oklahoma House of Representatives approved a bill which would allow for the use of nitrogen gas in executions.  The bill now goes to the state Senate for approval.  A similar bill was passed by a committee earlier this year.  The bill leaves lethal injection as the primary method of execution, with nitrogen gas as the second alternative if lethal injection is declared unconstitutional or if the drugs become unavailable.
The trial for alleged Boston Marathon bomber Dzhokhar Tsarnaev has begun as 12 jurors and 6 alternates have been selected in Massachusetts.  On Wednesday, March 4, 2015, opening statements were delivered.  If convicted, Dzhokhar could be sentenced to death.
Jodi Arias of Arizona will not be sentenced to death.  For the second time a sentencing jury was unable to reach an unanimous agreement to sentence Jodi to death.  Jodi has been convicted of killing Travis Alexander in June of 2008.  A judge will now decide her fate.  The judge can sentence her to life in prison without the possibility of parole or with a chance of parole in 25 years.
Scroll