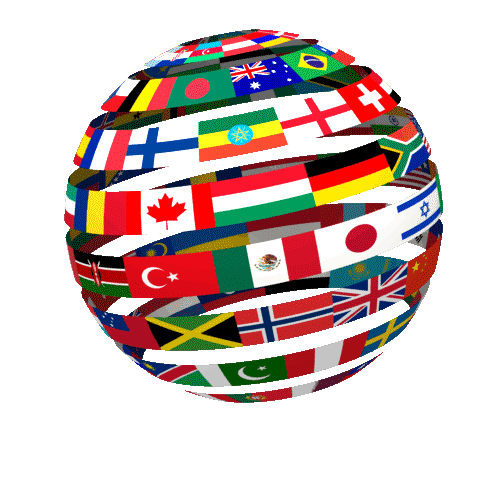 March 20, 2015
IDPN 2015  Issue 12
Belarus: Twenty-one-year-old Siarhei Ivanou was sentenced to death this week for the rape and murder of a 19-year-old girl in August of 2013.
Egypt: On Monday, March 16, 2015, an Egyptian court sentenced 14 individuals to death.  All were members of the outlawed Muslim Brotherhood.  Among those sentenced to death is Mohamed Badie, a leader of the Muslim Brotherhood.
Indonesia:  While President Joko Widodo has refused to grant clemency for drug dealers, including Australians Myuran Sukumaran and Andrew Chan, he has granted clemency to three men convicted of premeditated murder.  Their sentences were reduced to life in prison.  Myuran and Andrew continue to await their execution date.  They are being held on the island where execution are carried out.
The Indonesian Ulema Council, Indonesia's Islamic Authority, is calling for the death penalty to be applied to several crimes that violate Islamic law, including "sodomy, homosexuals, gays, and lesbians."  
The case of a Filipino domestic worker and drug courier, Mary Jane Fiesta Veloso, will be reviewed by the Indonesian Supreme Court.  Veloso was convicted in 2010, of attempting to smuggle 2.6 kilograms of heroin from Malaysia to Yogyakarta.  Veloso claims she did not know there were drugs in her suitcase.  Veloso was scheduled to be executed soon along with two Bali Nine members.  Some speculate that this review could result in a delay for all those scheduled to be executed with her.
Iran: On Saturday, March 14, 2015, four men - 26-year-old Seyed Alam Ozbak, 25-year-old Nasimollah Ozbak, 30-year-old Soltan Ozbak, and an unnamed 60-year-old Iranian man - were executed by hanging in Zahedan in southeastern Iran.  Seyed, Nasimollah, and Soltan are all Afghan nationals.  Their crimes were not reported.
On Sunday, March 15, 2015, Farshid Jaafari was executed by hanging in Adelabad Prison in Shiraz.  He was convicted on drug-related crimes.
On Thursday, March 19, 2015, two men were executed by hanging in public in Jiroft.  The names of the two men were not reported, nor were their crimes.
Pakistan:The Sindh Hight Court has refused to grant a stay of execution for Shafqat Hussain.  Shafqat was convicted and sentenced to death at the age of 14, after he confessed following nine days of police torture.  Since he was convicted as a juvenile, human rights groups are protesting his execution as illegal.  His execution was stayed earlier this year, pending a review, however Shafqat was issued a new execution date with no review.  That date has also been stayed.
On Tuesday, March 17, 2015, twelve individuals were executed by hanging in various cities.  The names of the executed were not reported.  All were convicted for terrorism, murder, or other "heinous crimes."  Tuesday's executions was the largest single day execution since the nation has lifted its moratorium on the death penalty.
On Wednesday, March 18, 2015, at least nine individuals were executed by hanging in various prisons.  In Lahore's Kot Lakhpat jail, Tahir Bashir was executed for murdering a man 15 years ago after an argument.   In Adiyala jail in Rawalpindi, Shaukat Ali and Mohammad Shabbir were executed for crimes that were not reported.  In Adiyala jail, Talib Hussain and Rab Nawaz were executed for murder.  In Attock District Jail, Asad Khan was executed for murdering five individuals in two separate incidents.  In Jhang District Jail, Ghulam Mohammad and Zakir Hussain were executed for separate murders.  In Mianwali Central Jail, Ahmed Nawaz was executed for murder.  At least on more individual was scheduled to be executed, however, Qadeer Ahmed was granted last-minute reprieve.
On Thursday, March 19, 2015, four prisoners were executed by hanging, in Adiala Jail in Rawalpindi, two brothers, Mohammad Asghar and Ghulam Mohammad, were executed for killing two of their relatives.  Glisten Zaman was also executed for murder.  In Mianwali Jail, Abdul Sattar was executed for murder.
Saudi Arabia: On Monday, March 16, 2015, Saad bin Abdullah al-Jadid was executed by beheading in the capital.  He was executed for the murder of Abdullah bin Faraj al-Gahtani.  This execution brings the total number of executions in the kingdom to 45 for the year.
On Tuesday, March 17, 2015, Pakistani national, Mumtaz Hussein Deen Ahmed, was executed by beheading for smuggling heroin.  Also executed was Saudi national, Najr bin Farajal Azmial Otaibi, was executed for stoning and caning another man.  Another Saudi national, Moeid bin Ali bin Modal Saadal Qahtani, was executed by beheading for killing another man.  Both Saudi men had their executions delayed until the children of their victims came of age and were able to decide if their sentences should be carried out.
On Wednesday, March 18, 2015, a Syrian national, Firas Mohammed al-Kor, was executed by beheading.  He was sentenced to death for smuggling amphetamines.
Somalia: Three unnamed men were executed by firing squad on Monday, March 16, 2015.  The three men were convicted of belonging to al-Shabaab, a violent, extremist group, and of plotting attacks in the region.
United States of America:On Tuesday, March 17, 2015, Cecil Clayton was executed by the state of Missouri.  Cecil was executed for murdering Purdy police officer Christopher Castetter during a robbery in 1996.  Cecil's execution sparked controversy, as he was missing part of his brain due to a sawmill accident years earlier.  According to his family, Cecil became a changed man after the incident.  His lawyers unsuccessfully argued that due to that accident, Cecil lacked the mental competency to be executed.  Read Cecil's full story here.
Robert J. Van Hook was also scheduled to be executed on Tuesday, March 17, 2015.  His execution has been rescheduled to October 19, 2016.  Robert is convicted of murdering 25-year-old David Self on February 18, 1985.  Read more about Robert's stay here.
Randall Wayne Mays was scheduled to be executed on Wednesday, March 18, 2015, in Huntsville, Texas.  The execution of 55-year-old Randall was stayed in order to investigate claims that Randall in mentally incompetent and ineligible for execution.  Click here to read the full story.
William "Billy" Kuenzel was scheduled to be executed on Thursday, March 19, 2015.  His execution was stayed.  Billy is convicted of murdering Linda Jean Offord on November 9, 1987.  Read his story here.
Currently in Florida, in order for an individual to receive the death penalty, only a simply majority by a jury is required, but that may soon change.  A bill has recently passed a Senate panel which would require the jury to unanimously agree in order for a death sentence to be issued.  This change would bring Florida in line with how nearly every other state issues death sentences.
Jim Hood, Attorney General for Mississippi is appealing an order to release the name the state's execution drug supplier.  Hinds County Chancery Judge Denise Owens ruled early in March that Mississippi's public records law require the information to be released.  Several other states are facing similar legal battles.
Debra Jean Milke has spent 22 years on Arizona's death row for the murder of her 4-year-old son Christopher.  Her conviction was overturned two years ago by a federal appeals court due to prosecutors failure to disclose a history of misconduct by the case's investigator.  On Tuesday, March 17, 2015, the Arizona Supreme Court refused to retry her case.  Prosecutors have few options remaining.  Debra is currently out on bond.  She has maintain her innocence.
The Arkansas Supreme Court has upheld the state's lethal injection law as constitutional, overturning a lower court's decision.  This ruling could potentially allow Arkansas to resume executions, however the state, like many others, will likely face difficulties obtaining execution drugs.  Arkansas last carried out an execution in 2005.  The state currently has 32 inmates on death row.
Following the postponement of an execution due to cloudy execution drugs, Georgia is working to resume executions.  No timetable has yet been set, however the governor has announced that the state is working to find a reliable source from which to obtain executions drugs, to ensure that the drugs will work properly.
A bill has passed the Indiana State Senate which would allow for the death penalty for murders committed on school grounds or places of religious worship.  The bill also allows for prosecutors to seek the death penalty when murders are committed in front of children.  The bill advances to the state House of Representatives.
Lawmakers in South Carolina are considering passing legislation which would keep secret the names of those who supply the state with execution drugs.  Corrections director Bryan Stirling believes that keeping the name of the drug companies secret would make it easier for the state to obtain the execution drugs.  He also said that the state is currently looking for a company to supply the state with the necessary execution drugs.
The Supreme Court in Tennessee has ruled that the state does not have to reveal the names of the execution team members to the attorney of death row inmates.  Lawyers for death row inmates have argued that this information is necessary in order to ensure that the execution will be properly carried out by qualified individuals.  They are also arguing the constitutionality of the state's execution protocol.
Scroll