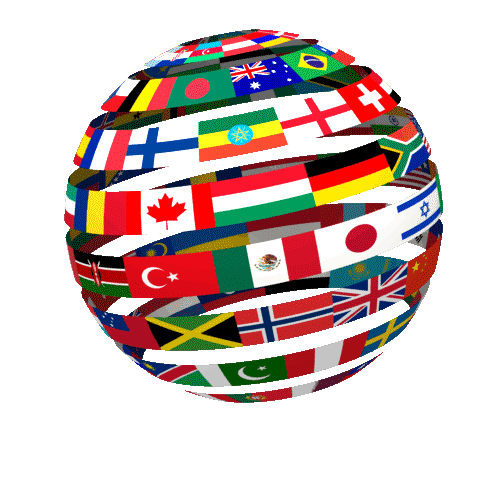 March 27, 2015
IDPN 2015  Issue 13
China: On Tuesday, March 24, 2015, Iskandar Ehet, Turgun Tohtunyaz and Hasayn Muhammed were executed for "leading a terrorist organization and intentional homicide."  The three men were convicted of a mass stabbing that resulted in the death of 31 people at a train station in Kunming in March of 2014.  A fourth attacker, Pitigul Tohti, who was pregnant at the time of the stabbing, was sentenced to life in prison.  In addition to the 31 individuals who were killed, 141 individuals were wounded.
India: President Pranab Mukherjee has rejected the mercy petitions of 22 inmates on death row.  He has also commuted the death sentence of Man Bahadur Deewan, alias Tote Deewan, to life in prison.  Dewan is convicted of killing his wife Gauri and their two children, Rajib and Kajib, in September of 2002.  He is also convicted of killing another man.
Malaysia: Sultan Ibrahim Almarhum Sultan Iskandar has recently commuted the sentence of 10 prisoners on death row to life in prison.  The Sultan also granted a full pardon to an 11th man, who was convicted as a juvenile.  He is now 28 years of age.
Saudi Arabia: On Tuesday, March 24, 2015, a Pakistani man, Benyameen Ali Ahmed, was executed by beheading in the port city of Jeddah.  He was convicted of smuggling heroin into the country.  Also executed was Saudi national, Nader bin Mussa al-Harbi, who was convicted of murdering another national, Bandar bin Muhya al-Harbi after a dispute between the two men.  Nader was executed in Ha'il.
Somalia: On Tuesday, March 24, 2015, two government soldiers were executed by firing squad.  The two men, Abdirahman Issa Ahmed and Abdullahi Ali Abdi Igal, were executed for murdering three civilians in Mogadishu.
Pakistan: On Tuesday, March 24, 2015, a man identified as Nasrullah was executed for murdering man to avenge the death of his brother.  Executions in Pakistan are carried out by hanging.
On Wednesday, March 25, 2015, four men were executed.  Abdul Razzaq Chohan and Jalil alias Jalal Morejo, were both executed by hanging in Sukkur jail in Sindh province. Abdul was convicted of murdering a seventh grade student in 2003.  Jalal was executed for murdering a man in 1997.  Shahbaz Ali was executed for murdering a boy in 1998 over a land dispute.  He was executed by hanging at Central Jail Sahiwal.  Ghulam Yaseen was executed for the rape and murder of a woman in 2002.  He was executed by hanging in Central Jail Bahawalpur.
On Thursday, March 26, 2015, Muhammad Afzal was executed at the Central Jail in Faisalabad.  He was executed for murdering Muhammad Saleem in 1995, over an old rivalry.  
United States of America: Donnie Johnson was scheduled to be executed in Tennessee on Tuesday, Marcy 24, 2015.  His execution was stayed by the Tennessee Supreme Court over challenges to the state's lethal injection protocol.  Read Donnie's full story here.
A bill has been introduced in California which proposes the death penalty for sodomy.  Due to the state's "direct democracy," any citizen following the proper procedures can propose nearly any law, although there is no guarantee that the proposed law would pass and go into effect.  In this case, California Attorney General Kamala Harris is seeking judicial authorization to not move forward with the proposed bill saying it "threaten public safety" and is "patently unconstitutional" and "utterly reprehensible."
Ricky Jackson spent nearly 39 years, or 14,178 days, in prison on death row for a murder he did not commit.  Ricky was convicted based on the testimony of a 12 year old boy, who has since come forward and admitted that he lied to help the police.  Ricky was released from prison last year.  Ricky sued the state of Ohio for wrongful imprisonment and has recently been rewarded with over $1 million.
The Louisiana prosecutor, Marty Stroud, who helped send Glenn Ford to death row, is now urging the state to give the exonerated, cancer stricken man, the compensation he deserves.  Glenn spent nearly 30 years on death row before his conviction was overturned and he was released in March of 2014.  (Read more about the case here.)  Now, Glenn is battling cancer, which he suspects was first diagnosed while he was in prison, although he was not treated for it.  In his letter, Marty apologizes for his actions which helped send an innocent man to prison.  His letter was published online by the Shreveport Times.
On Monday, March 23, 2015, Debra Jean Milke had her case formally dismissed when an Arizona judged ruled that she could not be retired for the death of her son, Christopher Milke, which occurred in December of 1989.  Read the full story here.
Seventy-year-old Teofilo Medina Jr., who was an inmate on California's death row, died of natural causes earlier this week.  Teofilo was sentenced to death in 1987 for a robbing and killing spree he undertook shortly after his release from an Arizona prison, where he had served time for rape.  He is the 68th death row inmate to die of natural causes while awaiting execution, since the death penalty was reinstated in 1978.  Since 1978, only 13 inmates have been executed, none since 2008, and 23 have committed suicide.
On Monday, March 23, 2015, Utah Governor Gary R. Herbert signed into a law a bill which allows for the use of firing squads to perform executions.  Lethal injection remains the state's primary method for carrying out executions, however, in the event that execution drugs cannot be obtained, the state can use a firing squad instead.  The firing squad was banned in Utah in 2004, although inmates sentenced death prior to the ban could still request that method of execution.  The last execution in Utah was by a firing squad in 2010.
A Senate committee in Oklahoma passed a bill, sending it to the floor of the full Senate, which approves the use of nitrogen gas as a secondary method for execution.  The House of Representatives has already approved the bill.  Under this bill, lethal injection would remain the primary method of execution, while nitrogen gas would be a secondary method, followed by electrocution and the firing squad, respectively.
The state of Texas has acquired additional drugs to carry the next three executions.  The supplier of the drugs has not been named, with Department of Corrections Spokesman Jason Clark only commenting that the drugs were purchased "from a licensed pharmacy that has the ability to compound."
Vietnam: The National Assembly's Judicial Committee has proposed that the number of crimes eligible for the death penalty be reduced from 22 to 15.  There is also a proposed amendment that would make three additional crimes eligible for the death penalty.
Scroll