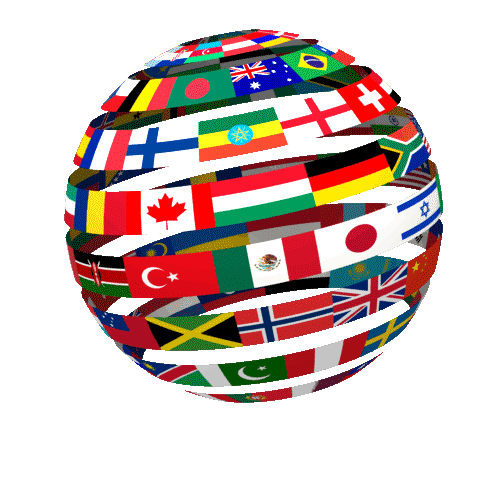 April 3, 2015
IDPN 2015  Issue 14
Afghanistan: A police officer, Naqibullah, who killed German photographer Anja Niedringhaus last year and had been sentenced to death, has had his death sentence commuted to 20 years in prison.  Another reporter, Kathy Gannon was also injured in the attack and is still recovering, but has spoken out against Naqibullah receiving the death penalty as neither she, nor Anja, believe in the death penalty.
Canada: In 1974, Elery Long shot and killed Police Sgt. Ron McKay.  In May of 1975, he was convicted of first-degree murder and sentenced to death.  But the death penalty was abolished in Canada in 1976, meaning Elery's sentence was commuted to life in prison.  He was paroled in 2002, but had it revoked in 2006 for breaching its conditions.  He is once again up for parole consideration, after being rejected in January of 2012.
China: Australian Bengali Sherrif has been convicted and sentenced to death for attempting to traffic methamphetamine out of China.  His sentence will be commuted to life in prison if he has good behavior in prison for two years.  Sherrif was arrested along with his friend Ibrahim Jalloh, who has not yet been tried.
Indonesia: Twenty-one-year-old Tommy Schaefer and 19-year-old Heather Mack, both from America, are accused of killing Heather's mother, 62-year-old Sheila von Wiese-Mack, while on vacation in Bali.  The prosecution has announced that it is not seeking the death penalty against the couple, but rather a jail sentence.  The reason for not seeking the death penalty was not given.  The prosecution's request could be ignored by the panel of judges, which could impose the death penalty if the couple is found guilty.  Executions are carried out by firing squad in Indonesia.
Simon Ezeaputa, a Nigerian, has been sentenced to death for trafficking drugs from his prison cell.  Simon was serving a 20 year sentence for drug related crimes.
Iran: On Thursday, March 26, 2015, seven prisoners were executed by hanging in the city of Shiraz in southern Iran.  The names of the individuals were not reported.  All had been arrested on drug related crimes.  On the same day in Mashhad, in northeast Iran, five prisoners were also executed by hanging.  The names and crimes of the individuals executed were not reported.  A 12th individuals was also hung in Adelabad Prison.  Their name and crime was also not reported.
Malaysia: Twenty-four-year-old Zulkipli Abdullah has been sentenced to death for the murder of 22-year-old Neil Dalton and 22-year-old Aidan Brunger, two British medical students.  The murder occurred in August of 2014, following an argument in a bar.
Pakistan: On Tuesday, March 31, 2015, four men were executed by hanging in four separate jails.  In Sargodha's Central Jail, the first execution in 105 years was carried out.  Mohammad Riaz was executed for killing two people during a bank robbery in 2000.  In Rawalpindi's Adiala Jail, Mohammad Ameen was executed for murdering another person in 1998, over a personal dispute.  In Mianwali's Central Jail, Hubdar Shah was hanged for the murder of two men over  dispute in 2000.  In Attock's Jail, Ikram-ul-Haq, was hanged for kidnapping a 3-year-old girl for ransom in 2002.
On Thursday, April 2, 2015, the Pakistani Army recently announced that six "hardcore terrorists" have been sentenced to death for committing terrorists acts, including manslaughter, suicide bombing, and abduction for ransom.  A seventh man has also been convicted and sentenced to life in prison.
United States of America: The state Senate of Delaware has passed a bill which would abolish the state's death penalty.  The bill now moves to the House, where a previous attempt in 2013, to abolish the death penalty failed in a committee by one vote.  If successful, the bill would not apply to the 15 inmates currently on Delaware's death row.  Many other states who passed similar measures, have later commuted their death row inmates to life in prison.
The death row population in California has grown from 646 inmates in 2006 (when the courts ordered that executions in the states be halted), to 751 inmates in 2015, the largest death row in the nation.  San Quentin State Prison, where death row inmates are housed, is rapidly running out of room, as there are only 715 cells on the death row.  The 20 women on death row are housed at another facility, while some other male death row inmates are in long-term medical facilities or in another prison due to court hearings.  Currently 708 out of the 715 cells are occupied.  California Governor Jerry Brown has asked for $3.2 million in order to add another 100 cells to death row.
A House committee in Indiana has approved a bill allowing for the death penalty for shootings in schools and during worship services.  Before the bill could go into affect, the full House would have to approve the measure and the governor have to sign it into law.
The full Senate in Arkansas will vote on a bill allowing an alternative lethal injection procedure for executions.  The bill would also protect the identity of those who supply execution drugs.
Anthony Ray Hinton has spent nearly 30 years on Alabama's death row for the murder of two fast-food managers in 1985.  He is now free after prosecutors informed a judge that they would not re-try him.  Read more about Anthony's story here.
Scroll