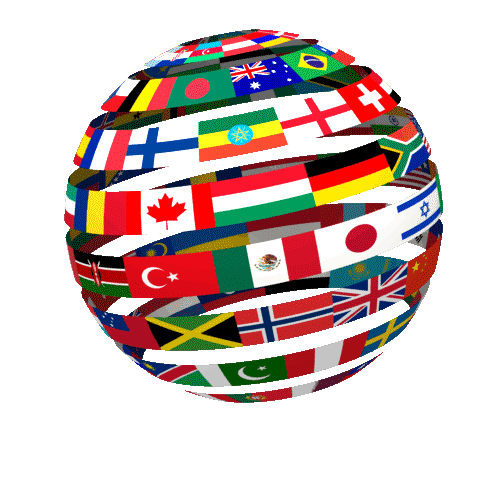 April 10, 2015
IDPN 2015  Issue 15
Bangladesh: The nation's Supreme Court has upheld the death penalty for Muhammad Kamaruzzaman, a condemned war criminal.  Muhammad is convicted of the deaths of 144 individuals in the Sohagpur village in Sherpur during the 1971 Liberation War.
On Monday, April 6, 2015, 35-year-old Azizul Haque Bacchu was executed by hanging in Kashimpur High Security Central Jail.  Azizul was executed for murdering 13-year-old Pakhi Khatun and two-and-one-half-year-old Sumaiya Khatun in their home in Baraigram in February of 2005.  Allegedly he murdered the girls because their father would not agree for one of them to marry him.
Iran: On Saturday, April 4, 2015, Amir Qaemi was executed by hanging in the city of Zabel in southeastern Iran.  Amir was convicted and sentenced to death for drug related offenses.  
Pakistan:In the Punjab province, two men were executed by hanging on Tuesday, April 7, 2015.  Jafar was executed in Sahiwal Central Jail for a double murder committed in 1997.  Tayyab Ghulam Nabi was executed at Kot Lakhpat Jail in Lahore for a murder in 2002.
On Wednesday, April 8, 2015, Ameer Hamza was executed by hanging in Balochistan province's Machh Jail.  He was executed for murdering another individual over a dispute in 1995.  Also executed that day in Central Jail Bahawalpur was Sikandar, a former foot soldier in the Pakistani Army.  He was sentenced to death by a military court.
On Thursday, April 9, 2015, Hamid Mehmood was executed by hanging in Lahore's Kot Lakhpat jail.  Hamid was executed for the 2004 murder of a 10-year-old child.
Saudi Arabia: Saleh al-Yami was executed by beheading in the southern province of Najran on Monday, April 6, 2015.  Sales, a Saudi national, was executed for drug trafficking.
Somalia: Twenty-seven-year-old Shuaib Ibrahim and 30-year-old Farah Ali Abdi, both members of Al Shabaab, have been found guilty of killing Saado Ali, a female musician, and three law makers.  The two men have been sentenced to death.
South Korea: Lee Jun-Seok, the captain of ferry which capsized in 2014, killing over 300 people, mostly school children, was given a 36-year sentence for his part in the disaster.  After being acquitted of charges which could have led to the death penalty, prosecutors are now asking an appeals court to impose the death penalty and reconsider the dismissed homicide charges.
United States of America: On Thursday, April 9, 2015, Kent Sprouse was executed by the state of Texas.  He was pronounced dead at 6:33 pm CDT, inside the Walls Unit execution chamber at the Huntsville State Penitentiary in Huntsville, Texas.  Kent was executed for the murder of 28-year-old Ferris Police Officer Harry Marvin "Marty" Steinfeldt III and 38-year-old Pedro Moreno, in October of 2002.  Read the full story here.
Dzhokhar Tsarnaev, the 19-year-old accused of setting off a bomb at the finish line of the Boston Marathon in 2013, has been found guilty by a jury on all 30 counts of which he was being tried.  Several counts are death penalty eligible.  The same jury who found him guilty will now determine if he should be sentenced to death.  Although the state of Massachusetts, where the attack occurred and Dzhokhar is being tried, banned the death penalty in 1984 and has not executed anyone since 1947, Dzhokhar is being tried federally, making him eligible for capital punishment.
The state legislature for Arkansas, has passed a law giving the Department of Corrections two options for carrying out lethal injections: the standard 3-drug cocktail or the use of a barbiturate, a new option.  The new law also protects the identity of the suppliers of execution drugs.  The attorney general's office has a list of eight inmates ready to send to the governor for execution dates to be scheduled, however they will only do so once the Department of Corrections chooses which method it plans to use.  However, a spokesperson for the Department of Corrections has stated that the department has no immediate plans to develop a protocol, as several attorneys plan to file lawsuits against the bill.
On Thursday, April 9, 2015, the Oklahoma Senate unanimously voted to legalize execution by nitrogen hypoxia.  The bill now goes before Governor Mary Fallin for her approval or veto.
Vietnam: Two brothers, 33-year-old Le Dinh Kiem and 41-year-old Le Van Hanh, have been sentenced to death for trafficking heroin.  Kiem's wife, 19-year-old Dang Thi Thanh, was also convicted and sentenced to 23 years in prison.  The buyer of the drugs, 51-year-old Ngo Thi My Van, has been given a life sentence.  A helper of Kiem's family, 20-year-old Le Van Nhat, was given a 2 year sentence for harboring criminals.  The  two brothers were arrested in August of 2013, with the rest being arrested shortly thereafter.
Scroll