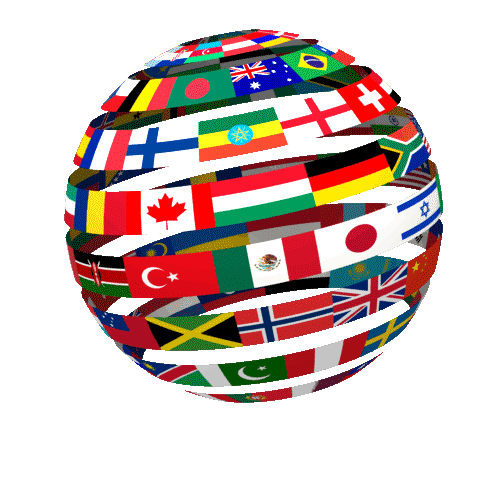 April 17, 2015
IDPN 2015  Issue 16
Bangladesh: Sixty-three-year-old Muhammad Kamaruzzaman has been executed by hanging for war crimes on Saturday, April 11, 2015.  Muhammad was a member of the Jamaat-e-Islami party, and Islamist opposition party accused of several war crimes during the nation's 1971 war to break away from Pakistan.  He was executed at Dhaka Central Jail and refused to ask for a pardon from the president.
Iran: On Saturday, April 11, 2015, it was reported that two prisoners were executed by hanging in the prison of Zahedan in southeastern Iran.
On Sunday, April 12, 2015, an unnamed prison was executed by hanging in the city of Mehriz.  The condemned was convicted of murdering a nine-year-old child.
On Monday, April 13, 2015, eight unnamed prisoners were executed by hanging in the Central Prison of Karaj.  All were executed for drug related offenses.  The day prior to the execution, prisoners rioted, attacking the guards shouting "We will not let you kill us!"
Also on Monday, 17 unnamed prisoners are reported to have been executed by hanging in Rajaishahr prison.  All were convicted on drug related charges.
On Tuesday, April 14, 2015, nine prisoners were reported to have been executed by hanging in Rajaishahr prison.  Again, they were all convicted on drug related charges.
In Ghezelhesar prison, 11 inmates are alleged to have been executed.  They were also all convicted on drug related charges.
On Wednesday, April 15, 2015, 35-year-old Rashid D was publicly executed by hanging in Shiraz in southern Iran.  He was executed for "moharebeh" or waging war against God, for an armed robbery.
Also on Wednesday, in Rajaishahr prison in Karaj, five prisoners convicted murder were executed.  One of the men, Javad Saberi, was reportedly under the age of 18 at the time of the crime and had a mental illness, which had previously resulted at a stay in a mental hospital.  
Japan: In 1952, Matsuo Fujimoto was sentenced the death.  He was executed at the age of 40 on September 14, 1962.  Now, a group of lawyers are asking that his case be re-examined, as they believe Matsuo was convicted as a consequence of having Hansen's disease, more commonly known as leprosy.  During that time in Japan, leprosy was viewed with a severe social stigma, even though the disease was not highly contagious.  Additionally, even though a proven treatment was available for at-home care and recovery, Japan continued to insist that patients be treated at isolated facilities.  Matsuo was first arrested in 1951, accused of attempting to murder the man who suggested he obtain treatment at a facility.  Matsuo pled not guilty but was sentenced to 10 years in prison.  He escaped in 1952, and one month later, that same man was found stabbed to death.  Due to his illness, Matsuo's trial was unusual.  It occurred at an isolated government facility and closed to the general public.  Tongs were used to handle evidence and his state appointed lawyer provided little defense - instead he agreed with all the evidence presented by the prosecution!  Matsuo's lawyer was also absent during his sentencing, which lacked a stated reason for Matsuo being sentenced to death.  Throughout his trial, Matsuo maintained his innocence.  The group seeking a retrial believes that Matsuo was convicted because of his treatable illness, as the evidence against him lacks convicting DNA evidence.
Pakistan: Two Pakistani Christians, Shafaqat Emmanuel, who is paralyzed and confined to a wheel chair, and his wife Shagufta Kausar have each been sentenced to death by hanging after being convicted of sending blasphemous text messages in English.  The lawyer for the couple questions whether they, who are impoverished and have received very little education, could even send the text messages in English.  Additionally, their lawyer was able prove in court that the texts in question were not even sent from their phones, however, the opposing lawyers threatened to charge the judge with blasphemy if the court did not agree to give the couple the death penalty.  The couple has four children who are currently being cared for by human rights organizations.
Shafqat Hussain was sentenced to death as a juvenile for a 2004 murder.  He confessed to the crime following nine days of torture.  Shafqat was scheduled to be executed earlier this year, however, he was granted a stay of execution after international outcry.  The stay of execution was granted to allow his case to be investigated, as Shafqat's lawyers insist that he is innocent.  The stay is set to expire on Sunday, April 19, 2015, and Shafqat's legal team is claiming that the Pakistani government has confiscated and tampered with evidence relating to the case.  The Islamabad High Court has, on Friday, April 17, 2015, ordered the government o appear in court to respond to these concerns.  The appearance is scheduled in two weeks.
On Tuesday, April 14, 2015, Luna Khan was executed by hanging at the New Central Jail in Bahawalpur.  He was executed for the murder of his brother-in-law.  Luna was scheduled to be executed last month but was spared when it was believed that a compromise with the victim's family was soon to be reached.  When no compromise was reached, Luna was executed.
On Thursday, April 16, 2015, five inmates were executed at three different jails.  In Rawalpindi's Adiala Jail, Majid and Qaiser were executed by hanging.  Majid was convicted of killing six individuals.  Qaiser was convicted of killing an associate.  In the Central Jail in Gujranwala, Aijaz and Abdul Jabbar were executed by hanging.  Each man was convicted of a separate murder.  In Faisalabad Central Jail, Zafar Iqbal was executed by hanging for murdering a woman who resisted him during a robbery.
Saudi Arabia: An Indonesian domestic worker, Siti Zaenab dehire Rupa, was executed by beheading on Tuesday, April 14, 2015.  According to some reports, Siti was mentally ill.  Siti was executed for stabbing to death Noura al-Morobei, her employer, in 1999.  She was executed in the city of Medina.  The execution was delayed until the woman's children were old enough to decide if the punishment should proceed.
On Wednesday, April 15, 2015, Khaled Al-Rowaili was executed by beheading.  Khaled was convicted of attempting to smuggle amphetamine pills.
On Thursday, April 16, 2015, 37-year-old Karni binti Medi Tarsim was executed in Yanbu in the western part of the kingdom.  She had been convicted of murdering a four-year-old girl in 2012.
Singapore: Thirty-nine-year-old Muhammad bin Kadar was executed on Friday, April 17, 2015, at the Changi Prison Complex.  He was convicted of stabbing to death a 69-year-old woman on April 7, 2009, during a robbery at her flat.
Syria: An unnamed man has stoned to death, allegedly for being gay, according to images released by the Islamic State.  The man had his hands tied behind his back and was led out into field before being stoned.
United States of America:  On Tuesday, April 14, 2015, Andre Cole was executed by the state of Missouri.  Andre was 52 years of age.  He was executed for the murder of his former wife, Terri, in 1995, allegedly for having his wages garnished to pay child support.  Read the whole story here.
On Wednesday, April 15, 2015, Manuel Fernando Garza was executed by the state of Texas.  He was 35 years of age.  Manuel was executed for the murder of San Antonio Police Officer John "Rocky" Riojas on February 2, 2001.  Read Manuel's story here.
By a vote of 30 to 13, lawmakers in Nebraska have voted to advance a bill which would eliminate the death penalty in the state by replacing capital punishment with life in prison.  Nebraska Governor Pete Ricketts has promised to veto the bill, however, if support remains steady, the veto can be overridden.  There are two more rounds of voting before the bill would advance to the governor.  Nebraska has not executed anyone since 1997 and has 11 men currently on death row.  Currently the state does not have the drugs to carry out an execution.
Scroll