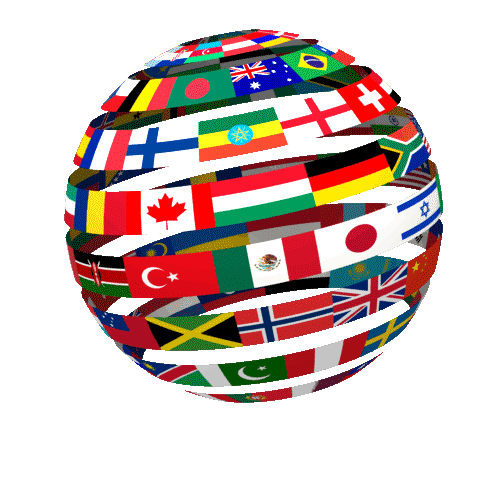 April 24, 2015
IDPN 2015  Issue 17
Bangladesh:Ariful Islam has been sentenced to death for throwing acid on a school girl in Rangpur.  Ariful's two accomplices were each given life sentences.  The girl, Masuda Akhter, a 9th grader, was left blinded by the attack.
Rasu Khan has been given the death penalty for a 2008 murder.  On August 18, 2008, Rasu raped Shahida Begum before killing her.  It was nearly a year before Rasu was arrested, although for an unrelated crime.  After his arrest, Rasu eventually confessed to the rape and murder, along with the murder 10 other women.  Rasu began his killing spree after "failing in love."  His goal was to kill 101 women, raping those he found attractive.
Indonesia:Rodrigo Gularte, a Brazilian man on death row, has been declared fit to be executed, despite his alleged mental illness.  According to his lawyers Rodrigo has schizophrenia, but testimony from fellow inmates convinced a court that Rodrigo was not ill.
In a surprising move, the death sentence for Mustafa Moradalivand and Sayed Hashem were commuted.  Both men were convicted on drug charges in February of 2014.  The commutation is surprising due to Indonesia's new, tough stance against drug offenders.
Nineteen-year-old Heather Mack and 21-year-old Tommy Schaefer, both from Chicago in the United States, have been convicted of killing Heather's mother, Sheila von Wiese-Mack, and then stuffing her body in a suitcase and abandoning it.  Neither received the death penalty.  Tommy received 18 years in prison for premeditated murder.  Heather received 10 years for being an accessory to murder.
Iran:On Thursday, April 16, 2015, 12 inmates were executed by hanging in Mashhad.  On the following day, Friday, April 17, 2015, four others were hanged in Birjand.  On Saturday, April 18, 2015, four prisoners were executed in Zahedan's Central Prison.  Their names and crimes were not reported.
On Monday, April 20, 2015, four inmates, Loqman Moeziri, Ali Jalili, Bahr Ali Yahyazadeh, and Behnam Ahmadi, were executed by hanging at Orumieh Prison.  Their crimes were not reported.  Their families, upon learning that their executions were imminent, clashed with security forces, breaking a prison window.
Oman:Officials are considering introducing the death penalty against drug traffickers.  The proposed new law must first be approved by His Majesty Sultan Qaboos.  Proponents of the law believe stiffer penalties will decrease the number of drug cases, which is on the rise.
Pakistan: On Saturday, April 18, 2015, Manzoor Wasli was executed by hanging in Vehari's District Jail.  He was executed for killing a police officer during a robbery attempt in 2001.
On Tuesday, April 21, 2015, 17 prisoners were executed by hanging.  The executions were carried out in several different jails.  Most of the executed inmates were convicted of murder, while two were convicted of the gang rape of a minor.
On Wednesday, April 22, 2015, four men were executed.  Zahid Hussain was executed by hanging in Central Jail Sahiwal for killing police officer Fida Hussain in 2000.  Nazeer Ahmed was executed by hanging at Bahawalpur Jail for killing Mushtaq over a property dispute.  In Kot Lokhpat prison in Lahore, Rizwan and Moazzam Khan were executed by hanging for murdering six individuals and for killing Nasir Iqbal, respectively.
On Thursday, April 23, 2015, Muhammad Hanif was executed by hanging in Sahiwal Central Jail.  He was executed for killing Assistant sub-inspector Ahsan Ullha during a police shootout in 2006.  Also execution on Thursday, was Gul Muhammad.  Gul was executed at Sargodha's District Jail for killing his brother-in-law in 1999.
Saudi Arabia:On Tuesday, April 21, 2015, Shayea al-Qahtani was executed beheading for the sexual harassment and murder of his Indonesian maid 36-year-old Kikim Komalasari.  The execution occurred in the southwestern province of Abha.
On Wednesday, April 22, 2015, two individuals were executed by beheading within the kingdom.  Mater al-Rowaeeli, a Saudi national, was executed for the murder of his ex-wife and their two children.  Also executed was Sajada Ansari, who was from India.  Sajada, a shepherd, was executed for robbing his Saudi boss and beating him to death with a hammer. 
Syria: Militants fighting for the Islamic State have stoned to death two men accused of being gay.  Photographs of the incident show the militants embracing the men, "forgiving" them, shortly before the stoning began.  The stoning occurred in the ISIS-held territory of Homs.
United States of America: Richard Vasquez was scheduled to be executed on Thursday, April 23, 2015, in Huntsville, Texas.  Richard's execution was stayed by the Texas Court of Criminal Appeals.  The stay was granted to allow time to consider new scientific evidence.  Read the full story here.
Mary Fallin, governor of Oklahoma, has signed a bill approving the use of nitrogen gas in executions.  The bill states that the use of nitrogen gas is an alternative, should lethal injection become unavailable.  Supports of the bill claim that nitrogen gas is a human and painless method of execution.  Executions in Oklahoma are on hold until the Supreme Court rules on the constitutionality of the state's current lethal injection method.
Lawmakers in South Carolina are considering allowing the use of firing squads to carry out executions if lethal injection drugs become unavailable.  The state's supply of execution drugs expired in 2013, and the state has been unable to obtain any additional drugs, leaving the state unable to carry out executions.  If approved, South Carolina would be the third state to allow firing squads, following Utah and Oklahoma.
Scroll