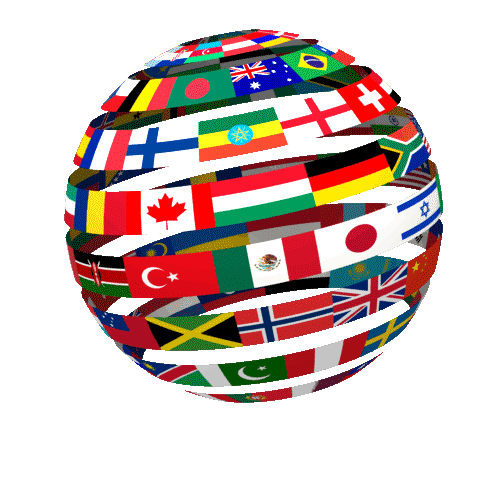 May 1, 2015
IDPN 2015  Issue 18
China: An unnamed gang leader and drug trafficker was executed on Saturday, April 25, 2015.  The man was executed in the Guangdong Province in southern China.  He was convicted of smuggling heroin.  Seven others were also convicted and received varying sentences.
Egypt: Five unnamed individuals were executed in a prison in Assyut, in the southern part of Egypt.  They condemned were convicted of murder and theft.  No details about the individuals cases have been made public.
Indonesia: After years of appeals, uncertainty, and reformation in prison, 34-year-old Myuran Sukumaran and 31-year-old Andrew Chan, convicted ringleaders of the Bali 9 drug ring, have been executed in Indonesia.  Myuran and Andrew were both from Australia.  Other members of the Bali 9 have been given various prison sentences.  Forty-two-year-old Brazilian Rodrigo Gularte, who allegedly has been diagnosed with a mental illness and failed to understand that he was being exeuted, was also executed.  Nigerian nationals 50-year-old Jamiu Owolabi Abashin, 47-year-old Sylvester Obiekwe Nwolise, and 41-year-old Okwudili Oyatanze, a 50-year-old Indonesian national Zainal Abidin, and 50-year-old Ghanaian Martin Anderson were also executed for drug related offenses.  All were executed by firing squad.  According to witness reports, all the men refused to be blindfolded for the execution, in order to look their executioners in the eye.  Additionally, they were heard singing hymns, including "Amazing Grace" as they were walking to the execution site.
Frenchman Serge Atlaoui was also scheduled to be executed, however his executed was delayed due to an appeal.  Filipino worker, Mary Jane Veloso was also spared from being executed on Wednesday.  She was is convicted of drug trafficking but claims she was framed.  A woman who could possible collaborate her story has recently turned herself into the police.
Iran: On Wednesday, April 22, 2015, nine unnamed prisoners were executed by hanging in Adel Abad prison in Shiraz.  Three of the nine were convicted of murder, while the remaining six were executed for drug related charges.  Three of the nine were citizens of Afghanistan.
On Thursday, April 23, 2015, nine men were executed by hanging in the main prison of Bandar Abbas in southern Iran.  One of the men, 70-year-old Heydar Mardani spent the last 14 years in prison.  All the men, Hossein Ali Khah, Ahmad Qurashi, Farad Kianian, Mohamad Ahmadi, Mehrdad Azmad, Qassem Maziar, Mohamad Naroui, and Heydar, were convicted on drug related offenses.  Heydar was the oldest man executed, while the youngest was 25 years of age. 
Also on Thursday, three unnamed prisoners were executed by hanging in the prison of Kerman and two unnamed prisoners were executed by hanging in the prison of Jiroft.    All of the prisoners were executed for drug related crimes.
Over the weekend, on April 25 and 26, 2015, three prisoners were executed by beheading in Rasht prison.  In the city of Zanjan and the city of Abhar, one prisoner was executed in each city.
North Korea: According to South Korean intelligence officials, 15 high ranking government officials have been executed in North Korea by Kim Jong-un as he continues to establish his authority and power.  Since Kim has assumed power, it is believed that at least 68 senior officials have been executed by machine gun.
Pakistan: Muneer Hussain was the 100th individual to be executed since Pakistan reinstated the death penalty following a deadly school shooting in December of 2014.   Hussain is alleged to have suffered from a mental illness.  He was executed by hanging in Vehari, Punjab on Tuesday, April 28, 2015.  He is convicted of kidnapping and killing his nephew Wajid Hussain and his niece Naheed Bibi on November 8, 2000.
On Wednesday, April 29, 2015, Abdul Ghafoor was executed by hanging in Vehari District jail.  He was executed for the kidnapping, rape, and murder of an 8-year-old girl in 1991.  His pleas for clemency were rejected by a judge and the president.
Saudi Arabia: On Friday, April 24, 2015, Mohammad Abu Samak was executed by beheading for drug trafficking.  Mohammad, who was from Jordan, was convicted of attempting to smuggle amphetamine pills into the kingdom.  He was the 68th person executed in Saudi Arabia so far this year.
On Thursday, April 30, 2015, Abdullah Al Balawi was executed by beheading in the northwestern city of Tabuk.  Abdullah was executed for the murder of his father.  He is the 70th individual to be executed in Saudi Arabia so far this year.
United States of America: Robert Pruett was scheduled to be executed by the state of Texas on Tuesday, April 28, 2015.  Thirty-five-year-old Robert's execution was stayed to allow addition DNA testing on the weapon found at the crime scene.  Robert insists that he is innocent of the murder for which he is convicted.  Robert is convicted of murdering correctional officer Daniel Nagel.  Read more information about Robert's case and his stay of execution here.
As the Supreme Court of the United States hears arguments over the use of midazolam in executions, several states, including Alabama, Florida, and Oklahoma, have placed their executions on hold until a ruling is administered.  While awaiting the ruling, Oklahoma legislature has passed an alternative method of execution, nitrogen gas, although the electric chair is the primary secondary options.  Alabama has announced that they will come up with an alternative method if the Supreme Court rules against the use of midazolam in executions.
In deciding whether an inmate should receive a death penalty in Florida, the jury does not have to unanimously agree.  Instead a majority rule by the jury can place the inmate on death row, after a jury unanimously convicts the accused of first degree murder.  Current death row inmate Timothy Hurst has argued that this violates his Sixth Amendment right.  The Supreme Court of the United States has agreed to hear his case, which will occur later this year.  A decision is not expected until 2016.
Scroll