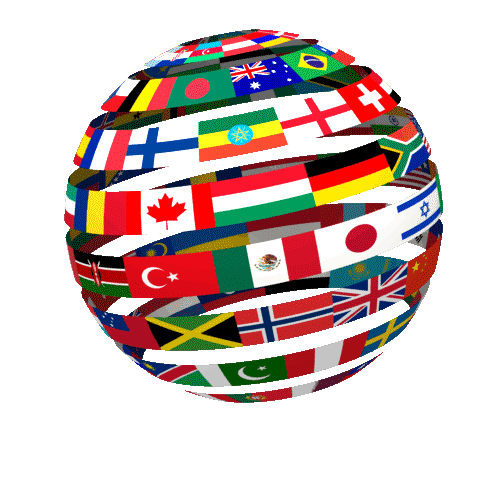 May 8, 2015
IDPN 2015  Issue 19
China: Bao Laixu was executed on Thursday, April 30, 2015, for injuring more than 30 individuals by setting fire to a bus in the city of Hangzhou.  Bao pored paint thinner onto the floor of a bus before igniting it.  Bao confessed to the crime, saying he was trying to take "revenge on society" and commit suicide because he had tuberculosis.  Bao was injured, having received burns requiring his feet to be amputated.
Hungary: Currently, Hungary does not have the death penalty on its books, although recent talks have many concerned that may change.  Prime Minister Viktor Orban has assured the European Parliament that although it is a matter up for debate, the country has no intention of introducing the death penalty.
Indonesia: Controversy continues to swirl around Indonesia and the eight person execution carried out last week.  Many nations continue to call for Indonesia to abandon the death penalty as several foreigners continue to face possible execution dates.  Fifty-eight-year-old British grandmother Lindsay Sandiford fears that her execution could be scheduled any day now.  She was convicted of drug trafficking in 2013, and became good friends with recently executed Andrew Chan of Australia while in prison.  Lindsay, who still has her final appeal pending, claims she was forced to carry the drugs or else her children would be harmed.  Fifty-one-year-old Frenchman Serge Atlaoui has also been convicted of smuggling drugs and sentenced to death.  He was scheduled to be among those executed last week, but was granted a reprieve in order to allow him to complete his appeal.  Serge is claiming that President Joko Widodo did not properly consider his case before rejecting his request for clemency.  Serge claims he is innocent.
Pakistan: A Pakistani court has once again stayed the execution of Shafquat Hussain, who was allegedly underage when he was sentenced to death.  Shafquat was convicted and sentenced to death for kidnapping and murder.  He "confessed" to the crime in 2004, after being tortured by police for days.  With the exception of this "confession" Shafquat has always maintained his innocence.  Allegedly, there were also other irregularities with his trial, such as his lawyer being banned when he and family members were questioned.  The Islamabad High Court stayed his execution, saying the government has not satisfactorily looked into the matter regarding Shafquat's age.  Under Pakistani and International law, it is illegal to execute a person convicted of a crime while a juvenile.
Saudi Arabia: Shirin Khan, a Pakistani national, was executed by beheading on Friday, May 1, 2015, in Riyadh province.  Shirin was executed for smuggling heroin into the country by swallowing balloons.  He is the 73rd person to be executed so far this year in the kingdom.
On Monday, May 4, 2015, five foreigners were executed by beheading for murder and robbery.  Khaled Fetini and Ibrahim Nassar from Yeman, Hassan Omar from Chad, Salem Idriss from Eritrea, and Abdel Wahhab  Abdel Maeen from Sudan, were all convicted of killing an Indian guard at a business and stealing money from the safe.
On Wednesday, May 6, 2015, Hussein al-Omairi was executed by beheading in Tabuk in northwestern Saudi Arabia.  Hussein was executed for smuggling amphetamines.
South Korea: Lee Joon-seok, the captain of the ferry which sank in April of 2014, killing over 300 people, most of whom were school children, avoided the death penalty asked for by prosecutors.  Lee was originally sentenced to 36 years in prison for negligence and abandoning passengers in need.  On Tuesday, the Gwangju high court convicted him of homicide, a crime he was acquitted of in his earlier trial.  The Gwangju high court also increased his sentence to life in prison.  Other crew members have received varying prison sentences.
Syria: A man, alleged to have been a homosexual, was stoned to death after he survived being thrown off a building, according to photographs released by the Islamic State.  The killing is believed to have occurred in Raqqua, Syria, although some reports claim it took place in Iraq.  The man was severely injured from his fall and was unable to defend himself as rocks were thrown at him.
United States of America: The Supreme Court of Tennessee will hear arguments to determine if death row inmates can challenge the constitutionality of electrocution as a possible method of execution.  Tennessee recently added electrocution to their execution protocol.  According to the new protocol, if the state is unable to obtain execution drugs, inmates will be executed by electrocution instead of lethal injection.  The State has requested that the challenge be dismissed.
Scroll