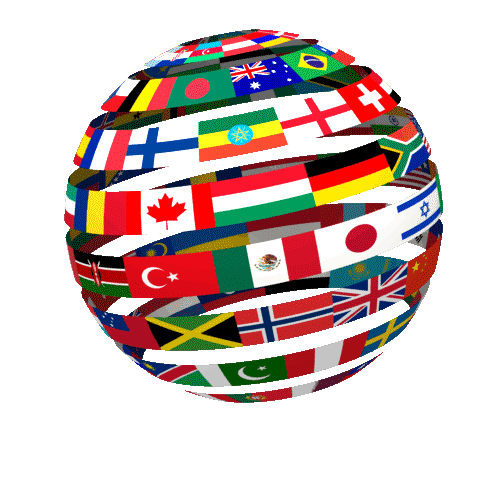 May 15, 2015
IDPN 2015  Issue 20
Indonesia:  Twenty-six-year-old Aleksandra Magnaeva, from Russia, has been sentenced to 16 years and six months in prison for smuggling crystal methamphetamine.  She could have been sentenced to death.  Aleksandra admitted to smuggling the drugs, claiming it was her first time.  Her sentence comes shortly after Indonesia carried out several controversial executions for drug smuggling.
Serge Atlaoui, a Frenchman, was scheduled to be executed by firing squad along with other convicts, including two Bali 9 members, last month.  He was granted a last minute reprieve to allow completion of several legal appeals.  A verdict on his appeals is expected at the end of the month.  French officials object to his execution.  Serge has been convicted on drug related charges.  He claims he is innocent.
Iran:On Tuesday, May 6, 2015, three unnamed prisoners were executed by hanging in the prison of Sari in northern Iran.  The prisoners, who were not identified by name, were all sentenced to death for drug related charges.  On the same day, another unnamed prisoner was executed by hanging at the Central prison in Qazvin.  The prisoner was convicted of murder.
On Wednesday, May 7, 2015, 11 prisoners were reportedly executed by hanging in Ghezelhesar in Karaj, which is west of Tehran.  All inmates were convicted on drug related charges.
On Saturday, May 9, 2015, a total of five prisoners were executed by hanging.  In Gilan Province in northern Iran, 27-year-old A.F. was executed for murder.  In Urmia prison, in northwestern Iran, four prisoners - Adel Bakhshalizadeh, Bahman Esmaeili, Ghader Hamidi, and Ali Tajdari - were executed.  They were all convicted of murder.  These executions have not been confirmed by official Iranian sources.
On Sunday, May 10, 2015, and Tuesday, May 12, 2015, a total of seven prisoners were executed by hanging in Adelabad Priosn in Shiraz.  None of the prisoners were identified by name, nor were their crimes reported.  The executions have not been confirmed by Iranian officials.
Malaysia:Thirty-year-old Mary George Unazi, a college student from Nigeria, has been executed by hanging.  Mary was convicted of trafficking methamphetamine four years ago.  Mary claimed that she was innocent and that the bag containing the drugs was not hers.
Maldives: Two unnamed 16-year-olds have been sentenced to death by the nation's Juvenile Court.  One was convicted of murdering Hussein Waheed, while the other was convicted as an accomplice.  Both boys have denied being involved in the crime.  According to the nation's law, the boys will be executed after turning 18.
North Korea:According to Seoul's National Intelligence Service, 66-year-old Hyon Yong Chol, the former head of North Korea's military, was executed for treason.  The execution was carried out using an anti-aircraft gun.  Allegedly, Hyon was removed from his position for disobeying orders from Kim Jong Un and for falling asleep during a meeting attended by the young leader.  The execution was carried out in public.
Pakistan:On Tuesday, May 12, 2015, Saulat Mirza was executed by hanging.  Saulat was executed for murdering Shahid Hamid, his driver, and his guard in 1997.
A Pakistani court has refused to re-open the case of Shafqat Hussain, an inmate on death row.  Shafqat's attorney alleges that Shafqat was a juvenile at the time of his arrest, making him ineligible for the death penalty under Pakistani and international law.  Additionally, his attorney claims that his confession came after days of torture by the police.  The Islamabad High Court refused to reopen the case, noting that such claims have already been rejected by the Supreme Court.  Shafqat was scheduled to be executed earlier this year, but had his execution stayed while the court examined his claims.
Saudi Arabia:On Tuesday, May 6, 2015, Hussein al-Omairi, a Saudi national, became the 79th individuals executed in the kingdom.  Hussein was executed for trafficking amphetamines.  Executions in Saudi Arabia are carried out by beheading.
On Tuesday, May 12, 2015, Rabie al-Sai'ari, a Saudi national, was executed by beheading.  He was executed for attempting to smuggle hashish into the kingdom.  He is the 80th person to be executed in Saudi Arabia this year.  Last year (2014), Saudi Arabia carried out a total of 87 executions.
On Wednesday, May 13, 2015, three Yemeni men, Eisa Ali Ahmed Hajri, Mohammed Ali Saifi, and Majid Gasim al-Ahdal, were executed by beheading.  All three men were convicted of smuggling hashish into the kingdom.  They were executed in Jazan province, which borders Yemen.
Somalia: On Wednesday, May 13, 2015, 37-year-old Shuaib Ibrahim Mahdi and 30-year-old Farah Ali Abdi were executed by firing squad in Mogadishu.  Both men were suspected members of Al-Shabaab and convicted of killing three members of the Somali Federal Parliament and two intelligence officers.
United States of America: On Tuesday, May 12, 2015, Derrick Charles was executed by the state of Texas.  Derrick was executed of the murder of his girlfriend, 15-year-old Myiesha Bennette, Myiesha's mother, 44-year-old Brenda Bennett, and Myiesha's grandfather, 77-year-old Obie Bennett, in Houston, Texas.  Read Derrick's full story here.
Dzhokhar Tsarnaev, who was earlier this year convicted on 30 counts relating to the bombing at the Boston Marathon in 2013, has been sentenced to death.  Three people were killed in the attack, while nearly 300 others were injured, including several individuals who lost their limbs.  Dzhokhar's brother, Tamerlan, who also partook in the attack, was killed as the two attempted to evade police.  Dzhokhar's attorney argued that his life should be spared because Tamerlan was the mastermind behind the attack, and Dzhokhar was simply following the instructions of his older brother.  Dzhokhar was sentenced by the same jury which convicted him.  He was tried federally, making him eligible for the death penalty.
Maricopa County Superior Court Judge Joseph Kreamer of Arizona, has ruled that the state's death penalty is constitutional.  Thirty defendants attempted to argue that Arizona's death penalty was unconstitutional because it is to be reserved for the worst of the worst, however state officials continue to expand the aggravating circumstances which allow for convicted murders to receive the death penalty.
On Monday, May 11, 2015, the Texas senate approved a bill which would shield the identity of those that supply the state with execution drugs.  Recently, Texas death row inmates have been trying to have the courts force the state to reveal such information.  Texas officials claim that revealing the name of the compounding pharmacies leads to threats of violence towards the compounding pharmacies.  Opponents to the death penalty says Texas' claims are greatly exaggerated.
Amidst discussions of eliminating the death penalty in Nebraska, the Department of Corrections has obtained all three drugs necessary to carry out executions.  Nebraska currently has 11 inmates on death row, of which three have exhausted their appeals.   Nebraska last carried out an execution in 1997.
Donald Wayne Strouth, an inmate on death row in Tennessee has died of natural causes.  He was 55 years of age.  Donald was the longest serving inmate on death row.  Read his story here.
Scroll