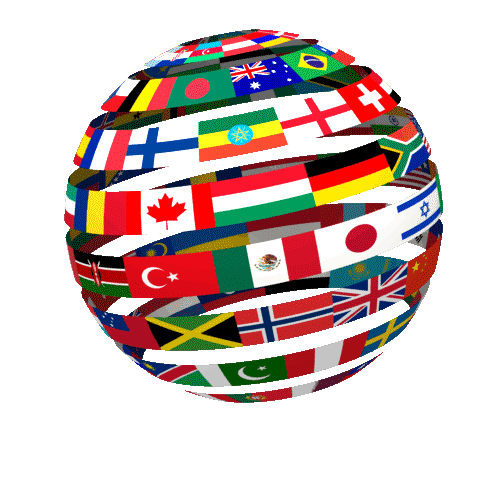 May 22, 2015
IDPN 2015  Issue 21
Egypt: Former Egyptian President Mohamed Morsi has been sentenced to death for his part in a mass prison break in 2011.  Morsi was tried and sentenced along with 105 others, many of whom were tried in absentia.  President Morsi was overthrown by the army in 2013, accused of colluding with foreign powers.  Morsi was also a member of the Muslim Brotherhood.
On Sunday, May 17, 2015, six men were executed of allegedly having ties to Ansar Beit al-Maqdis, a terrorist group which has pledged support to the Islamic State.  The men were also convicted of planning terrorist operations and targeting security forces.  However, family members of some of the executed men have come forward saying that they were arrested before the crimes for which they were convicted occurred.
India: A woman, Shabnam, and her paramour have been convicted and sentenced to death for killing seven family members, including at least one child.  The sentence surprised some, as women are less likely to receive the death penalty, however the Supreme Court noted that women who commit crimes must be held to the same standards as men.
Iran: On Tuesday, May 19, 2015, a total of five prisoners were executed by hanging.  In Fars province in southern Iran, one man, Hossein A, was publicly executed in the city of Shiraz.  He was executed for rape.  He had also separately been convicted of kidnapping and robbery, resulting in a prison sent of 37 years and 111 lashes.  In the prison of Arak in central Iran, four men - Abdolrahman Sh., Isa B., Alireza B., and Ahmadreza M. - were executed.  All were executed for trafficking drugs.
Nigeria: A 15-year-old girl was accused of using rat poison to kill her husband, a 35-year-old man that she was forced to marry by a Nigerian court.  She was accused of not only his murder, but also the murder of four others, which were all combined into one murder charge, and could have been sentenced to death, however, the charges against her have now been dropped.  Police claimed that she had confessed, even producing a statement she had signed with her thumbprint, however, it was later shown that she could not read the confession she had allegedly signed.
Pakistan: On Saturday, May 16, 2015, Ahmed Khan was executed by hanging at Lahore's Kot Lakhpat Jail.  He was executed for abducting another individual.
On Wednesday, May 20, 2015, Mohammad Musa was executed by hanging in Balochistan's Machh jail.  Mohammad was executed for the murder of Liaqat Ali in 2007.  Another prisoner, Ali Gul, was scheduled to be hanged with Mohammad, however, Ali received a pardon by the family of the victim.
Also on Wednesday, May 20, 2015, Zulfiqar was executed by hanging in Faisalabad's Central jail.  He was executed for murdering a taxi driver in 2000.
On Thursday, May 21, 2015, three men were executed by hanging.  Aijaz alias Jajji, was executed in Gujranwala for killing a man to whom he owed money.  In Faisalabad, Shaukat was executed for murder.  Finally, in Multan, Abbas was executed for two murders which occurred during a land dispute in 1996.
Papua New Guinea: Two years ago, the parliament of Papua New Guinea voted to allow those convicted of crimes such as rape and murder to receive the death penalty.  Since then, they have been exploring various methods to carry out executions, but have not yet implemented a policy.  Prime Minister Peter O'Neill is now asking that the law be reviewed and that parliament consider repealing the law, following several organizations and churches criticizing the law.
Saudi Arabia: On Sunday, May 17, 2015, Pakistani national Iftikhar Ahmed Mohammed Anayat was executed by beheading in Jeddah, near the Red Sea.  Iftikhar was executed for smuggling heroin into the kingdom through balloons in his stomach.
The kingdom is advertising for eight new executioners.  Executions in Saudi Arabia are traditionally performed by beheading, with executioners traveling around the kingdom to perform them.  So far this year, Saudi Arabia has executed 85 individuals, the approximate number of people who were executed in all of 2014.  Murder and drug offenses are the most common reasons for executions.
On Tuesday, May 19, 2015, Asim Al-Sahli, was executed by beheading in Al-Kharh, Riyadh Province.  Asim was executed for kidnapping seven girls, sexually harassing them, raping them, and threatening to kill them.
United States of America: On Sunday, May 17, 2015, a deadly shootout occurred between two biker gangs at a restaurant in Waco, Texas.  Approximately 170 gang members have been arrested and charged with engaging in organized crime.  The shootout left nine dead and 18 injured.  Capital murder charges are expected, although it is unclear how many of those arrested will face capital murder charges.  If convicted on capital murder charges, those individuals could face the death penalty.  Texas carries out the most executions in the nation.
Following last week's announcement that Nebraska had purchased execution drugs, lawmakers conducted a final vote which approved a bill abolishing the death penalty in the state.  The bill will now go to Governor Pete Ricketts, who supports capital punishment.  He has previously stated that he will veto the bill, however, based on the last vote by the unicameral legislature, the bill has enough support to override the veto.  Nebraska would be the first conservative state since 1973, to abolish the death penalty.  Nebraska last execution occurred in 1997, using the electric chair.  There are currently 11 men on death row in Nebraska.
Lawmakers in Nevada have approved funds for building a new execution chamber, as their current execution chamber is not in compliance with the Americans with Disabilities Act.  The new execution chamber will be built at Ely State Prison.  The former execution is located at the Nevada State Prison in Carson City.  Although the state has approximately 80 inmates on death row, no executions have been carried out since 2006.
 Vietnam: Currently in the country, there are 22 crimes eligible for the death penalty.  The government is proposing that the death penalty for abolished for seven of those crimes: robbery, vandalizing equipment and works significant to national security, gross disturbances of public order, surrendering to enemy forces, acts of sabotage and waging invasive wars, crimes against humanity, and drug trafficking.  A vote on the proposal will occur in November.  Lawmakers last reduced the number of crimes eligible for the death penalty in 2009.  There is also a first-time proposal for life imprisonment without the possibility of parole before lawmakers.
Scroll