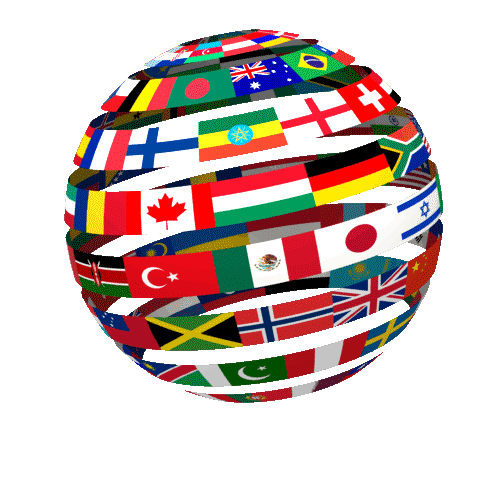 May 29, 2015
IDPN 2015 Issue 22
China: Lian Enqing was executed on Monday, May 25, 2015.  Liam was sentenced to death last year for murdering an ear, nose, and throat specialist, because he was displeased with his nose operation.
On Thursday, May 28, 2015, Li Jishun, a former primary school teacher, was executed for raping and sexually abusing 26 schoolgirls, ages 4-11, between 2011 and 2012.  Some of the victims were abused more than once.
Indonesia: Forty-five-year-old Amir alias Dawang and his 43-year-old wife Maemunah, have been sentenced to death for selling drugs.  Twenty-one-year-old Illham was sentenced to life in prison for helping the couple transport the drugs.
Iran: On Wednesday, May 20, and Thursday, May 21, 2015, a total of 24 individuals were executed in the nation.  The names of the inmates and their crimes were not reported.  It has been announced that among those executed included eight prisoners who had protested in August of 2014, against a wave of secret and collective executions.
On Saturday, May 23, 2015, an unnamed prisoner was executed by hanging in Ardebil prison in northwestern Iran, for buying and possession of heroin and crystal.  On the same day, three inmates were publicly flogged in Joghatai, near Mashhad.
On Wednesday, May 27, 2015, two 27-year-old men and a 38-year-old man were executed by hanging in Mashhad, in northeastern Iran.  The execution for the unnamed men occurred in public with children watching.  The men were charged with armed robbery, kidnapping, and keeping arms.
On Thursday, May 28, 2015, three unnamed men were executed by hanging.  All had been convicted of murder.  Two of the men were executed in the prison of Kerman in southeastern Iran, while the location of the third execution was not announced.
Kenya: Thirty-five-year-old Ali Babitu Kololo was sentenced to death in 2013, for leading Somalian kidnappers to an island resort, where they abducted a British woman, Judith Tebbutt, and killed her husband, David.  Ali confessed to the crime, after being tortured by the police.  During the trial, which was conducted in a language Ali could not fluently speak, his lawyer was absent during crucial parts.  Besides the "confession," Ali has always maintained his innocence of the crime.  Ali has recently been granted a hearing to consider his appeal against his conviction.
Pakistan: On Saturday, May 23, 2015, four individuals were executed by hanging in Pakistan.  In Lahore's Kot Lakhpat Central Jail, Ehsaan was executed for a murder committed in 2002, and Rashid Muneer was executed for killing Khalid and Imtiaz over a minor dispute in 2001.  In Multan Central Jail, Abdul Gaffer was executed for murdering three people, including his wife, in 1999.  In Sahiwal Central Jail, Mohammad Wazir was executed for the murder of a man in Rajanpur in 1991.
On Tuesday, May 28, 2015, 11 inmates were executed by hanging in various jails across the nation.  In Lahore's Kot Lakhpat jail, Shakil and Sher Ali were each executed for separate murders.  In Faisalabad's Central Jail, Iftikhar Ahmed and Asif Zeb were each executed for separate murders.  In Sahiwal, Ishaq was executed for murder.  In Gujranwala, Mohammad Nawaz was executed for murder.  In Central Jail Multan, Rana Faryad was executed for murder.  In District Jail Jhelum, Mohammad Afzal was executed for an unspecified crime.  In Sargodha, Amjad Ali was executed for the rape and murder of his niece.  In District Jail Toba Tek Singh, Anwar Ahmed was executed for killing six family members in 2006.  In Mach jail, Sardar Ibrahim was executed for a murder in 2003.
On Wednesday, May 27, 2015, a total of seven inmates were executed by hanging throughout the nation.  In Lahor Central Jail, Abdul Kaliq and Shahzad were each executed for separate murders.  In Gujrat District Jail, Naseer Ahmed and Faisal Mehmood were also each executed for murders occurring in 2002, and 1999, respectively.  In Vehari District Jail Abdul Sattar and Sanaullah were each executed for separate rapes and murder.  Abdul raped and murdered a 13-year-old girl in 1997, while Sanaullah raped and murdered an 11-year-old girl in 2001.  In Baluchistan's Mach Jail, Khan Mohammad was executed for killing his brother and nephew in 2004.
On Thursday, May 28, 2015, a total of eight men were executed.  Three of the men, Shahsawar, Sabir, and Shabbir Baloch, were convicted of hijacking a flight on May 25, 1998.  They demanded that the flight be rerouted to India.  They were arrested at the airport.  Shahsawar and Sabir were executed at Hyderabad Central Jail, while Shabbir was executed at Karachi Central Jail, along with another inmate, Mahmood.  Mahmood was convicted of killing a minor boy in 2003.  In the Punjab province, Akseer, Muhammad Ashraf, and Amir Abdullah were all executed for separate murders, occurring in 1998, 2000 (double murder), and 2002, respectively.  In Khyber Pakhtunkhwa's Hariper Central Jail, Khurram was executed of the 1999 murder of his friend.
Saudi Arabia: The kingdom has recently put in a bid to become the president of the United Nations' Humans Rights Council, to the outrage of many.  Human rights groups throughout the world are opposed to allowing the kingdom, which has already carried out 90 executions this year, to be the world's judge on human rights.  Included among the criticism is not only the high execution rates, but also the oppression of women, Christians, and LGBT, and the various crimes eligible for the death penalty - crimes which many other nations do not even view as crimes.  Additionally, the kingdom also frequently carries out punishments that many consider barbaric, such as floggings and canings.
Lilik binti Mas'oud has been returned to her family in Indonesia after being found innocent of adultery.  The prosecution was seeking the death penalty against Lilik for charges of adultery and plotting with her husband to kill Aisyah, another Indonesian.  Lilik's lawyer convinced the judges that she was innocent.
On Tuesday, May 26, 2015, Awad al-Rowaili and Lafi al-Shammary were executed by beheading, causing the official total of individuals executed in 2015 to top the total number of individuals executed in 2014.  Both men were executed for smuggling amphetamines.  Awad and Lafi, both Saudi nationals, were executed in Jawf in the northern part of the kingdom.
On Wednesday, May 27, 2015, Fahd bin Hussein Daghriri was executed by beheading, becoming the 89th individuals executed this year in Saudi Arabia.  Fahd was executed for his role in the murder of another citizen.  The execution was carried out in Jazan, in the southern part of the kingdom.
On Thursday, May 28, 2015, a Pakistani man was executed by beheading in Riyadh.  The unnamed individual was executed on drug related charges.
United States of America: Overturning the veto of Governor Pete Ricketts, the legislature of Nebraska has voted 30-19, officially repealing the death penalty in the state.  Read more information about it here.
On Sunday, May 24, 2015, Nebraska death row inmate Michael Ryan died of natural causes.  He was 66 years of age.  Michael was sentenced to death for the cult-related rape, torture, and murder of 26-year-old James Thimm and 5-year-old Luke Stice.  Read the full story here.
Michael Lamont Jones, a California death row inmate, committed suicide on Monday, May 25, 2015, at the San Quentin State Prison.  Although the cause of death has not yet been released, investigators believe it was a suicide.  Michael was 44 years of age.  He was sentenced to death for the murder of 24-year-old Herman Weeks during a robbery at Domino's Pizza on January 21, 1989.
The New Hampshire Senate has voted against a death penalty repeal bill, effectively ending the possibility of the state repealing the death penalty this year.  Earlier in the year, the Senate tied 12-12 on a repeal bill.  After the House passed a second bill, the Senate rejected it.  Death penalty opponents have stated that they will try again.  New Hampshire Governor Maggie Hassan has stated that she will sign a repeal bill, so long as it does not affect the death sentence of the sole inmate on death row.
Scroll