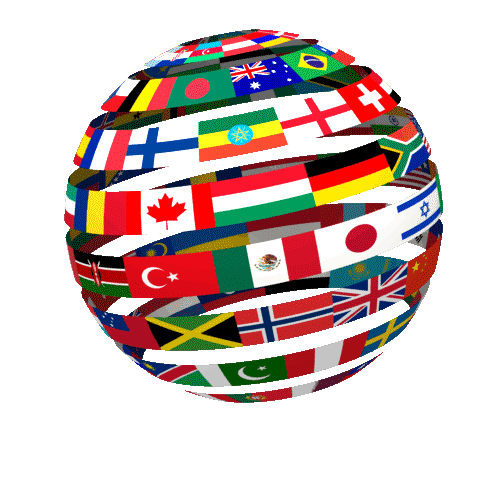 June 5, 2015
IDPN 2015  Issue 23
Algeria: Twelve individuals have been sentenced to death, with two more being sentenced to life in prison, for a bombing which claimed the lives of Pierre Nowacki a French engineer and his Algerian driver, on June 9, 2008.  The twelve men given the death penalty are members of Katibat el-Arkam, a splinter group of al-Qaeda.  The men were tried in absentia, as they are currently at large.  The two men given life sentences were identified as Khaled Asalah and Brahim Brahim.  They admitted to also being members of Katibat el-Arkam and participating in several terrorist attacks.  
Indonesia: M. Jamil, a truck driver, has been sentenced to death for transporting eight tons of marijuana.  Jamil has pled guilty to smuggling.  He had previously been arrested for smuggling marijuana.  Two of Jamil's accomplices were also caught.  There were given varying prison terms.
Following a rise in executions for drug offenders, and a president who has refused to grant clemency to drug offenders, international inmates who have been convicted on drug related charges and been given prison sentences have begun dropping their appeals out of fear that their sentences will be increased to death.  A Japanese man, 73-year-old Masaru Kawada, has become the second foreigner in a month to drop his appeals.
Iran: On Sunday, May 31, 2015, three prisoners were executed by hanging.  In the prison of Sari, two prisoners, identified by initials only, were executed for separate drug charges.  In Shiraz, an unnamed prisoner was publicly executed for eight charges of rape.
On Monday, June 1, 2015, an unnamed man was publicly executed by hanging in Jiroft in southeastern Iran.  The man was convicted of kidnapping a 10-year-old girl and raping her. Also on Monday, four prisoners - Ardalan Rahdar, Mohammad Rashid Rahdar, Habib Rahdar, and Shirazad Rashidi - were executed by hanging in the prison of Urmia in northwestern Iran.  They were all convicted on drug related charges.
Iraq: In an Islamic State stronghold, three men have been executed for homosexuality.  The three men were blindfolded and taken to the top of a 100 foot building.  Their hands were tied and they were thrown off the building.  Onlookers then threw stones at the body.  The public executions were witnessed by men, women, and children.
Nigeria: Moses Akatugba was sentenced to death at the age of 16 for stealing three mobile phones.  Moses has stated that he was repeatedly tortured by beatings, being tied and hung, and having pliers used to pull out his toenails and fingernails, until he signed two pre-written confessions for his crimes.  Following a campaign by Amnesty International, with more than 800,000 supporters, outgoing Delta State Governor Emmanuel Uduaghan granted Moses a full pardon.  The governor also commuted the death sentence of three other inmates.
Pakistan: In Kot Lakhpat Jail in Lahore, Javed alias Jeeda, was executed by hanging for the murder of two individuals, Qasim and Siddiqui, in Cantt Kechhri on September 19, 1987.  
On Saturday, May 30, 2015, Murad Ali was executed by hanging in Sargodah.  He was executed for killing a husband and wife over an old arugemnt.
On Tuesday, June 2, 2015, four individuals - Muhammed Sarwar, Khizar Hayat, Muhammed Khan, and Chan Zeb - were executed in by hanging in four different jails across Punjab province.  All were killed for separate murders.
On Thursday, June 4, 2015, Shamus Haq was executed by hanging at Kot Lakhpat Jail in Lahore for the murder of Ali Imran on November 22, 1999.  Also executed by hanging on Thursday was Fateh Muhammad.  He was executed in Mainwali Central Jail for murdering a man and woman in 1999, over a family dispute.
Qatar: An unnamed Filipino has had his death sentence reduced to life imprisonment upon appeal.  The man was convicted, along with two others, of passing along military and economic secrets to the Philippine government.  The two others were initially given life sentences, but have had their sentences reduced to 15 years.
Saudi Arabia: On Tuesday, June 2, 2015, Awad al-Rasheedi was executed by beheading.  He was convicted of stabbing his wife to death, along with a Syrian drug smuggler.
On Wednesday, June 3, 2015, Awadh al-Atwi and Mussalam al-Qaraani were executed by beheading.  They were both executed on drug related charges.
Saeful Mubarok, Sam'ani Muhammad, Muhammad Mursyidi, Ahrtati, Ahmad Zizi Hartati, Abdul Aziz, and Muhammad Daham, all from Indonesia, were sentenced to death for the murder of Pakistani immigrant Zubair bin Hafiz Ghul Muhammad in Mecca in 2006.  They have since been released and returned home, after the Indonesian government agreed to pay $106,500 in blood money.
Taiwan: On Friday, June 5, 2015, six individuals were executed.  Huang Chu-wan was executed for strangling a man and burying him alive over an election dispute.  Wang Hsiu-fang was executed for killing a woman and her three-year-old daughter over an argument.  Cheng Chin-wen was executed for the murder of two people who had failed to pay back their debt to him.  Wang Yu-lung was executed for the murder of his former girlfriend and her friend.  Wang Chun-chin was executed for robbing taxi drivers, sexually assaulting several female taxi drivers, and killing one taxi driver.  Tao Tian-shou was executed for sexually assaulting a junior high school student and killing her.  There remain 42 inmates on death row in the nation.
United States of America: On Wednesday, June 3, 2015, Lester Bower was executed by the state of Texas.  Lester was pronounced dead at 6:36 pm CDT, inside the Walls Unit execution chamber at the Huntsville State Penitentiary in Huntsville, Texas.  Lester was 67 years of age.  He was the oldest and longest serving death row inmate in the state.  Lester was convicted in the quadruple murder of 51-year-old ranch owner Bob Tate, 29-year-old Grayson County Sheriff's Deputy Philip Good, 52-year-old interior designer Jerry Brown, and 39-year-old former Sherman police officer Ronald Mayes.  Read Lester's full story here.
Following Nebraska's repeal of the death penalty, debate remains over the fate of the 10 men remaining on death row.  Some reports have indicated that the men would have their sentences converted to life in prison, however, Nebraska's Governor, Pete Ricketts has recently stated that he plans to carry out their executions.  Shortly before the unicameral legislature voted to abolish the death penalty, overriding the governor's veto, Governor Ricketts had arranged to purchase execution drugs.  Governor Ricketts has announced that he will not cancel that order and plans to proceed with the executions.  The Attorney General has stated that upon review, a legal controversy is present regarding the fate of the 10 men on death row. 
On Wednesday, May 27, 2015, Gregory David Larkin was found dead in his cell at the Florida State Prison.  Gregory was on death row, convicted of killing his parents 73-year-old Myra A. Larkin and 75-year-old Richard C. Larkin, Jr.  Gregory is believed to have committed suicide.  He was 41 years of age.  Read his full story here. 
On Thursday, May 28, 2015, Texas Governor Greg Abbott signed a bill that keeps the identity of those that supply execution drugs secret.  Drug manufactures have previously stated that the only way they would sell drugs to Texas is with complete confidentiality, as they have previously received threats by those opposed to the death penalty.
The Department of Corrections in California has agreed to unveil a new execution by this fall.  The execution method will depend on the outcome of a case before the Supreme Court of the United States regarding Oklahoma's lethal injection protocol.  This agreement by the California Department of Corrections is in response to a lawsuit by the families of the victims of those on death row.  In the lawsuit the families allege that the state has a legal obligation to carry out the punishment pervasively determined by the courts.  The last execution in California occurred in 2006.  The state will have 120 days after the Supreme Court ruling to draft and submit a protocol.
Scroll