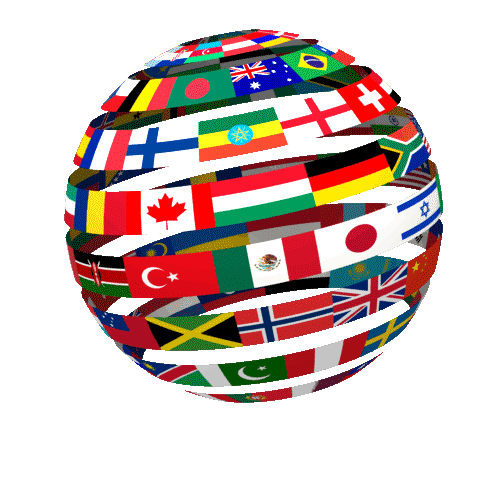 June 12, 2015
IDPN 2015  Issue 24

Bangladesh: On Tuesday, June 9, 2015, 68-year-old Hasan Ali was sentenced to death for his role in the 1971 Bangladesh genocide.  Approximately 3 million people were killed during the nine-month war between Pakistan and India.  Hasan, who has not yet been caught, was tried in absentia.
Egypt: On Tuesday, June 9, 2015, 11 men were sentenced to death for their part in a 2012 soccer riot which killed over 70 people and injured hundreds.  The riot occurred in Port Said.  The men were previously tried in 2013, which resulted in 23 individuals being sentenced to death.  Upon appeal, they were granted a retrial, with only 11 being sentenced to death and the rest given various prison sentences.
Iran: In Ghezelhesar prison of Karaj, 11 unidentified prisoners were executed by hanging on Monday, June 8, 2014.  The crimes of those executed were not reported.  One of the executed may have been a 32 year old woman.
On Tuesday, June 9, 2015, two men were publicly hanged in Shahr Babak in southeastern Iran.  The two men were not identified, but they had been convicted of raping a woman.  Report indicate that over 4,000 people attended the execution, including children.  On the same day, another man, Ali H., was also publicly executed by hanging.  Ali was executed in Shahid Gholami Square in Shiraz for raping a 12 year old boy.
Pakistan: On Tuesday, June 9, 2015, Abid Maqsood and Sanaullah were executed by hanging in Sialkot's District Jial.  They were convicted of the raping and murdering a 12-year-old girl in 1997.  Also executed on Tuesday, in Faisalabad, was Muhammed Abid, who was convicted of murdering Yasin in 1998, over a long standing feud.  In Sahiwal's Central Jail, Nawaz, alias Kaka, was executed for murdering a man over a dispute in 1995.  
On Wednesday, June 10, 2015, Aftab Bahadur, a Christian, was executed in Lahore.  Aftab was 15 years of age when he was arrested and then sentenced to death for murder.  Allegedly, Aftab confessed to the crime after he was tortured.  Additionally, two witnesses identified Aftab as the murder, however, they later retracted their statements, saying they too had been tortured and were under duress when they made them.  Aftab spent the last 23 years of his life on death row, claiming his innocence.  The sentencing of minor to death is against international law and Pakistani law.   
Also on June 10, two other men were executed by hanging.  Muhammad Tariq, alias Tara, was executed at Kot Lakhpat Jail for the murder of Zahid in 1995.  Hash mat Ali was executed at Faisalabad's Central Jail after being convicted of killing six people in 2000, in Nankana Sahib.
On Thursday, June 11, 2015, two men were executed by hanging.  Shahid Shafiq was executed in Faisalabad's District Jail for the 1996 murder of his aunt over a domestic dispute.  Gul Muhammad was executed at the Central Jail in Haripur for terrorism. 
Saudi Arabia: On Tuesday, June 9, 2015, three men were executed by beheading.  Mohammed Hussein Abdulkareem Halwani, a Syrian national, was executed in Jubail for trafficking drugs.  Hussein al-Qahtani and Jibran al-Qahtani, both Saudi nationals, were executed in Abha.  They were separately convicted of murder with a firearm.
On Wednesday, June 10, 2015, Nazir Ahmed Sultan Ahmed, a Pakistani national, was executed by beheading in Jeddah, near the Red Sea.  He was executed for smuggling drugs in his intestines.
United States of America: Richard Strong was executed by the state of Missouri on Tuesday, June 9, 2015.  He was 48 years of age.  Richard was executed for the murder of his girlfriend, Eva Washington and her two-year-old daughter Zandrea Thomas on October 23, 2000.  Read more about Richard and his case here.
Alfred Dewayne Brown, a former death row inmate in Texas, has been released after the District Attorney's Office dropped all charges against him.  Alfred had been convicted of killing a police officer during a robbery, but was later granted a new trial when it emerged that evidence, which would have supported his alibi, had been withheld from his attorneys.  Upon investigation for the retrial, the District Attorney's Office discovered that it no longer had enough evidence to prove the case beyond a reasonable doubt.  Read more information about Alfred and his case here.
On September 15, 2009, the state of Ohio attempted to executed inmate Romell Broom using lethal injection.  Two hours after the execution was scheduled to begin, Romell was returned to his cell.  The reason?  Governor Ted Strickland called off the execution after the medical team was unsuccessful in placing IV lines for the execution.  Romell was pricked a total of 18 times over the course of the two hours.  Since then, his attorneys have been attempting to have his death sentence overturned, arguing that attempting to execute him again would amount to double jeopardy and is cruel and unusual punishment.  Although highly unusual, Romell is not the first to survive and execution attempt.  Seventeen-year-old Willie Francis was executed in Louisiana by electric chair on May 9, 1947, after he survived his first execution attempt a year earlier.
Following the decision of the Nebraskan legislature to override the governor's veto of a death penalty repeal bill, a referendum effort has begun in the hopes of restoring capital punishment to the state.  Supporters of the death penalty are seeking enough signatures to place the issue on the 2016 ballot and allow the citizens of Nebraska to directly vote on the issue.  Of course, opponents to death penalty are also out, seeking to inform the public why the death penalty should remain abolished.  Approximately 58,000 signatures are needed to place the initiative on the ballot of the November 2016 general election and approximately 115,000 signatures are needed to keep the law from going into effect.