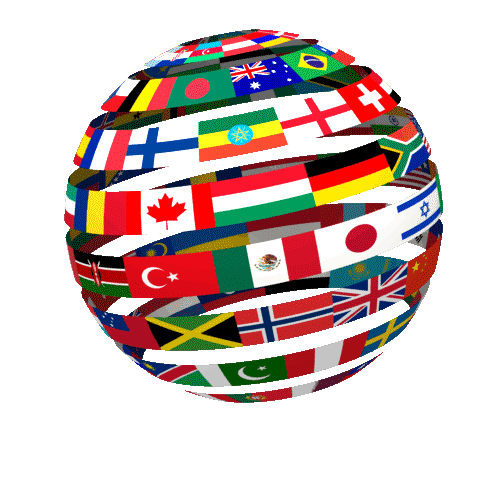 June 19, 2015
IDPN 2015  Issue 25
Bangladesh: The nation's Supreme Court has upheld the death penalty for 67-year-old Ali Ahsan Muhammad Mujahid, the former commander of Al-Badr, the militia raised by Pakistan to crush the Bengali struggle for independence.  He received multiple death sentences for various murders and for torture.  Additionally, he has received several prison sentences for other crimes.
China: Forty-three-year-old Anthony Bannister, a former Australian jockey, was given a suspended death sentence after several bags of drugs, known as ice, were discovered in his luggage.  Anthony alleged in court that he was set up.  A suspended death sentence means that if Anthony commits no crimes while in prison for the next two years, his sentence will be reduced to life in prison.
On Thursday, June 18, 2015, Liang Kaiwu was executed for killing a soldier on duty during a robbery in August of 2002.  Liang had also been convicted in a string of other robberies.  Liang was from Ziyang City in Sichuan Province.
Indonesia:Prosecutors are asking that Lithuanian Mindaugas Verikas be given the deaht penalty for possession of crystal methamphetamine.  Mindaugas was arrested in Kuala Namu International Airport in December of 2014.
Amrih Prayoga was sentenced to death  on Wednesday, June 17, 2015, for possessing crystal methamphetamine and ecstasy.  
Iran: On Thursdat, June 11, 2015, 11 inmates were executed by hanging in Karaj's Rajai Shahr Prison.  The names of the inmates were not released.  The ages of the inmates ranged from 25 to 57.  All were executed for murder and/or gang-related charges.
On Friday, June 12, 2015, one inmate was executed by hanging in the province of Ardebil.  The inmate's name was not released.  He was executed for possession of heroine.
Mohammad Javad V., was publicly executed by hanging on either Thursday, June 11, or Friday, June 12, 2015.  Mohammad was executed for rape in the county of Fasa.
On Saturday, June 13, 2015, 54-year-old E.M. and 44-year-old Q.P. were executed by hanging in Lakan Prison.  E.M. was executed for possession of heroin, while Q.P. was executed for selling, buying, and possessing opium.
On Sunday, June 14, 2015, the execution of an unnamed 22-year-old was halted in Arak, after the victim's family forgave him.  The man was convicted of killing his aunt and her husband during a robbery in 2013.
On Tuesday, June 16, 2015, Jome Khan E., was executed by hanging in Sari for buying and possessing crack.  Also on Tuesday, H.G., was publicly executed by hanging in Eqlid for the rape of a 16-year-old girl.
Pakistan:On Tuesday, June 16, 2015, Javed, Ikram Hussain, and Raffiq, were executed by hanging in Adiala Jail.  All were executed for a six person murder in 1990.  Also executed on Tuesday in Faisalabad's Central Jail, was Younis, who murdered three people over a family feud in 2000, and Allah Ditta, who sexually assaulted and murdered a woman in 1999.  In Kot Lakhpat jail in Lahore, Mukhtar was executed by having for killing a man in 2004.  In Bahawalpur's Central Jail, Ghulam Rasool was executed for killing three people in 1999, and Mohammad Asghar was executed for the 2002 murder during a robbery.  In Jehlum, Abdur Rauf was executed for assassinating the bridegroom over a matchmaking dispute in 1996, moments before the marriage was to take place.  In Sialkot district jail, Mohammad Ashraf was executed for molesting and murdering a minor girl in 1999, and Muhammad Baccarat was executed for murdering a man in 1997.  In Dere Ghazi Khan's Central Jail Asghar was executed for killing his nephew in 2010, over a matchmaking dispute.  
On Wednesday, June 17, 2015, at total of seven individuals were executed by hanging.  Nabeel Ahmad, Muhammed Saleem, and Rashid alias Arshad, were executed in Faisalabad's Central Jail,  Nabeel was convicted of murdering a man over a feud in 2000.  Muhammed and Rashid were convicted of killing a man in 1998 over an old dispute.  In the Central Jail of Sahiwal, Fayyaz was executed for a 2003 murder, while Qaisar was executed for killing a man during a 2004 robbery.  In Mianwali's Central Jail, Muhammed Aslam was executed for killing a father and son over a domestic dispute in 1997.  Finally, in the District Jail of Gujrat, Muhammad Iqbal alias Bala was executed for killing a man in 1995.
An official in the federal interior ministry has announced that executions in the nation will be halted during the fasting month of Ramadan, which occurs this year from June 18 to July 17, 2015.
Saudi Arabia:On Monday, June 15, 2015, two individuals were executed by beheading.  Ismael al-Tawm, a Syrian national, was executed for trafficking amphetamines.  Rami al-Khaldi, a Saudi nation, was executed for murdering another Saudi national.
On Tuesday, June 16, 2015, Mohammed al-Otaibi and Turki al-Zahrani were both executed by beheading.  Mohammed was executed in the capital of Riyadh for shooting to death a fellow Saudi.  Turki was executed in the holy city of Mecca for the murder of a fellow Saudi.
United States of America:On Thursday, June 18, 2015, Gregory Russeau was executed by the state of Texas.  Gregory was executed for the murder of 75-year-old James Syvertson, which occurred on May 30, 2001, in Tyler Texas.  Read Gregory's full story here.
Nine years ago, the Fifth Circuit Court of Appeals overturned the death sentence of Texas inmate Anthony Graves, due to the prosecution withholding favorable evidence from the defense and using false testimony to secure a conviction.  Now, Charles Sebesta, the Burleson County DA who prosecuted Anthony, has been formally disbarred and stripped of his law license.  Anthony, who spent 18 years behind bars, was thankful for the small victory against the man who continued to speak out against him, even after his release.
Scroll