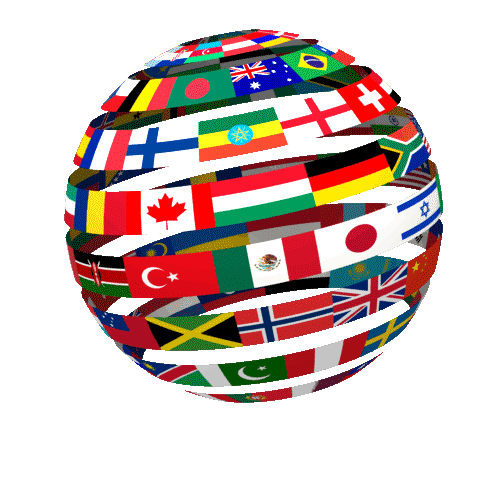 June 27, 2015
IDPN 2015 Issue 26
China: On Wednesday, June 24, 2015, three individuals were executed in Liaoning Province in northeastern China.  The three individuals executed by lethal injection were Ma Min, Yao Hongguo, and Li Na.  All were convicted of smuggling methamphetamine pills.  They were arrested in May of 2010.
Indonesia: Frenchman Serge Atlaoui, age 51, was scheduled to be executed along with the Bali 9 duo earlier this year, but was spared from execution in order to complete his appeals.  Now, an Indonesian court has rejected his request for clemency.  Serge claims he is innocent of the drug related crimes for which he was convicted.  Serge's execution is not likely to occur until the end of Ramadan on July 17.
Iran: On Monday, June 15, 2015, and on Tuesday, June 16, 2015, a total of 32 prisoners were executed by hanging.  The names of the prisoners were not released, nor were their crimes.  These executions come as the Islamic nation prepares to celebrate the holy month of Ramadan.  Traditionally, executions are halted during this time.
Twenty-three-year-old Hesameddin Farzizadeh, a former nuclear physics student, has been sentenced to death for apostasy.  The charges of apostasy (denying or abandoning a religious belief) stems from a book written by Hesameddin.  The book examines the history of Shi'a Isalm and questions certain aspects of Shi'a ideology.  According to those prosecuting Hesameddin, questioning Islam, or any of its fundamental beliefs, as Hesameddin is charged with doing in his book, is equivalent to leaving the religion and is a crime for which he can be sentenced to death.  In addition to the death penalty, Hesameddin has been sentenced to seven years in prison and 74 lashes.
Iraq: The Islamic State has killed 16 men that the group alleged to have been spies.  Five men were locked in a cage and drowned.  Seven men were killed by decapitation with explosives.  Four men were placed in a car, which then had a rocket-propelled grenade shot at it.  In a video released of the killings, some of the men are recorded making "confessions."  It is unclear as to when these killings took place.
Japan: Forty-four-year-old Tsukasa Kanada was executed by hanging on Thursday, June 25, 2015.  Tsukasa was executed for the murder of 31-year-old Rie Isogai, which occurred on August 24, 2007, in Aichi Prefecture.  On of Tsukasa's accomplices, Yoshimoto Hori was also sentenced to death, however that sentence was commuted to life in prison upon appeal.  The third accomplice, Yoichiro Hondo was sentenced to life in prison after he turned himself in and aided the police investigation.
Kenya: A bill has been proposed which would abolish the death penalty in the nation.  Kenya has not carried out an execution since August of 1982, however, individuals have continued to be sentenced to death throughout the years.  In 2009, 4,000 death row inmates had their sentences commuted to life in prison by then President Mwai Kibaki.  In 2010, a court ruled that the mandatory sentence of death for murder was unconstitutional.
Nigeria: Nine individuals, most of whom were not named, were sentenced to death for blasphemy against the Prophet of Islam.  Four others, who were arrested alongside of the nine sentenced to death, were found not guilty and released.  The trials were conducted in secret and little information is publicly available.
Pakistan: Five Britons, including one female, are facing imminent executions in the nation.  Their names and details of their crimes have not be publicly released, nor have exact execution dates been set.
Saudi Arabia: Two individuals have been sentenced to death for the murder of four Frenchmen, one of whom was a teenager, in 2007.  Twelve other individuals were convicted of assisting in the deaths of the Frenchmen.  They  have received prison terms varying from three to 23 years.  The mastermind behind the attack, 23-year-old Walid Motlaq al-Radadi, a Saudi national, was killed by police about two months after the murders.
United States of America: It has not yet been determined if 21-year-old Dylan Storm Roof will face the death penalty if convicted of the murder of nine individuals in one of South Carolina's most historic black church.  The governor of South Carolina, Nikki R. Haley has stated that she believes the crime "absolutely" warrants the death penalty.  Dylan faces nine counts of murder.  South Carolina's last execution occurred in 2011.  Since then, the state has been unable to secure all of the necessary drugs to carry out executions.  South Carolina current has a three-drug execution protocol, with one of the drugs having become nearly impossible for any state to obtain with the purpose of using it in executions.
Despite abolishing the death penalty in Nebraska, debate continues over the inmates already on death row in the state.  Days before the vote to abolish the death penalty, an order was placed with an Indian company to sell and ship the necessary drugs for executions.  The drugs, which have not yet been shipped, will, allegedly, be used to execute inmate already condemned to die.  The Nebraska Department of Corrections has sent checks to pay for the drugs, however the checks have not yet been cashed.  Some believe that the department should cancel their order and ask for a refund.  So far, the Department of Corrections has refused, insisting that the drugs be delivered, as previously arranged.
Six death row inmates in California have sued the state, arguing that their time in solitary confinement while on death row is unconstitutional.  Many states place death row inmates in solitary confinement, however in California, the average time on death row in 25 years.  During that time, their case is appealed.  This lawsuit comes shortly after a federal judge ruled in favor of an inmate that the long duration death row inmates spend awaiting executions is unconstitutional.  The death penalty in California has been on hold since 2006, as it has struggled to adopt a method which the courts will accept.
Edward Bracey of Pennsylvania has been ruled ineligible for the death penalty due to his low intellectual functioning.  Edward was convicted of the 1991 murder of 21-year-old Officer Danyle Boyle.
Dzhokhar Tsarnaev, the 21-year-old former student who has been convicted of setting off bombs near the finish line of the Boston Marathon in 2013, has been formally sentenced to death by Judge George O'Toole.
A federal judge in Louisiana has placed executions on hold for at least one year, as the state does not have the drugs needed to carry out an execution.  The current execution protocol uses hydromorphone and midazolam, the same drugs which were used in a prolonged executed in Arizona last summer.  Additionally, the Supreme Court of the United States is currently debating the use of midazolam in executions, as several executions which have used the drug resulted in a prolonged death, and left witnesses unsure if the inmate was completely unconscious during the execution.
Scroll