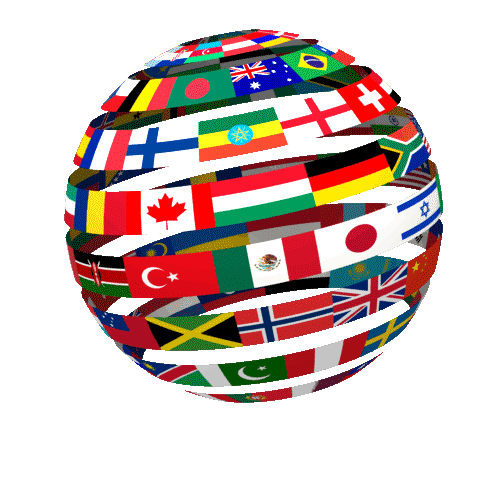 July 3, 2015
IDPN 2015  Issue 27
Ghana: In celebration of the nation's 55th Republic Day, President John Mahama has freed over 900 prisoners, many of whom were first time offenders who had demonstrated good behavior.  In addition, President Mahama reduced the sentence of 14 death row inmates to life in prison.
Iran: Soheil Arabi, a cyber activist, had had his death sentence overturned by the Iranian Supreme Court, pending a retrial.  Soheil was convicted and sentenced to death for "insulting the Prophet of Islam."  If convicted once again, Soheil could be sentenced to death again. 
In the first half of 2015, at least 570 individuals have been executed by hanging, including 10 women and one juvenile offender.  The majority of those executed were for drug related crimes.
Iraq: Four men, accused of being gay, have been killed by being thrown off the tops of high buildings.  The killings were carried out by Islamic extremists, allegedly in retaliation for the passage of marriage equality in the United States.  
North Korea: In a report released by the Korea Institute for National Unification, it has been reported that approximately 1,400 individuals were executed by Kim Jong-un from 2008 to 2014.  That number is based upon testimony of hundreds of individuals who have defected from North Korea.
Saudi Arabia: An unnamed man has been sentenced to death for the murder of his wife and four children in Sharurah,  in 2013.  Allegedly the man suffered from mental health problems.  He called the police, informing them of the murders and confessing, after committing the murders.
Syria: Two men and two women have been executed by beheading by the Islamic State.  The execution of the two couples were carried out in Deir al-Zour.  They were convicted of sorcery.
United Arab Emirates: Alaa Bader al-Hashemi has been sentenced to death for the murder a teacher, 47-year-old Ibolya Ryan, in a shopping mall restroom on December 1, 2014.  Alaa has also been convicted of creating a handmade bomb and placing it in front of an Egyptian-American doctor's home.  Alaa has also been convicted of sending money to al-Qaeda in Yemen.
United States of America: The Supreme Court of the United States has ruled that the use of the drug midazolam in executions is permissible.  Four Oklahoma inmates, one of whom was executed before the Court agreed to hear the case, alleged that midazolam was an ineffective drug for rendering an inmate unconscious for an execution.  The inmates also alleged that using the drug constituted cruel and unusual punishment, a violation of their 8th Amendment rights.  Read our full story about the Supreme Court ruling here.  Read our report about various states reactions here.
Former Louisiana death row inmate Glenn Ford has died from lung cancer just over one year after his exoneration and release from death row.  He was 65 years age.  Please pray for his family.  Read more information here.
Five years ago, Anthony Graves was released from a Texas prison.  Anthony spent 18 years in prison, many of them on death row, after being convicted of murdering six individuals.  During his time in prison, he was twice given an execution date.  When granted a retrial, the case against him fell apart and he was released.  Now, Anthony has been appointed a position on the Houston Forensic Science Center's board of directors.  The Houston Forensic Science Center, a government non-profit with several board members who have been wrongfully convicted of violent crimes, provides independent forensic services to law enforcement agencies.
The Supreme Court of Tennessee has refused to hear a challenge regarding electrocution as an alternative execution method.  The court ruled that since none of the inmates are candidates for electrocution, which will only be used if lethal injection is ruled unconstitutional, the challenge in premature.  The court also stated that future execution must identify the method of execution and if electrocution is to be the method used, the inmates may appeal at that time.  The Supreme Court of Tennessee is scheduled to hear arguments next week regarding the constitutionality of Tennessee's lethal injection protocol.  Currently, Tennessee preforms executions using a single massive does of pentobarbital.  
Scroll