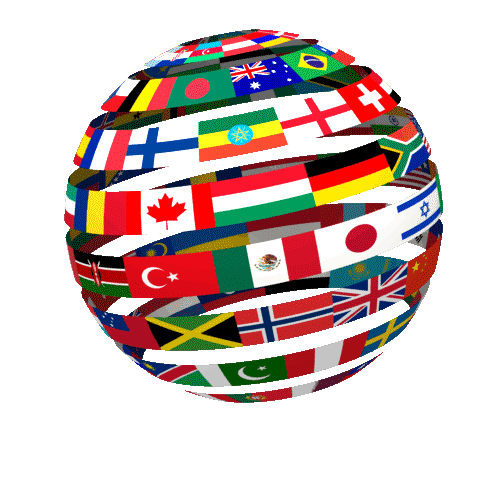 August 21, 2015
IDPN 2015  Issue 34
Egypt:Former Egyptian president Mohamed Morsi is appealing his recent sentence of death and life in prison.  Morsi was sentenced to death for his part in a 2011, mass jailbreak, which occurred during an uprising against Hosni Mubarak.  Morsi received a life sentence for giving state secrets to Qatar.
Current Egyptian President Abdel Fattah el-Sissi has signed a law which allows for the death penalty and life sentences for terrorism convictions.  The law also drastically increases fines for "false reporting" on terror attacks.  Those who ware convicted of forming or leading a terrorist group can be sentences to death, while financing and participating in terrorist attacks can result in prison terms up to a life sentence.  Journalists who go against the state's official version of an attack can result in hefty fines.  International human rights groups protest the new laws.
Iran:On Friday, August 14, 2015, one prisoner was executed by hanging at the prison of Rasht in Northern Iran.  The prisoner, identified by initials only, was convicted of murder.  Another prisoner was also scheduled to be executed for murder, however, he was pardoned prior to his execution.
On Sunday, August 16, 2015, Omar Parastandeh Khial was executed by having in Shiraz's Adel Abad Prison.  Omar was executed on drug related charges.
On Monday, August 17, 2015, a total of 10 prisoners were executed by hanging.  In Bandar Abbas Prison in southern Iran, six prisoners, 24-year-old Siamak Fadaii, 24-year-old Afghani citizen Zaher Amroddin, 22-year-old Afghani citizen Vazirahmad Amroddin, 22-year-old Amir-Hossein Abdol-Khaleq, 68-year-old Mansour Mehizadeh, and 28-year-old Gholam Fayezi, were all executed.   Their crimes were not reported.  In Minab, east of Bandar Abbas, four prisoners, Saadat Shah Karam Zahi (Rigi), Issa Omar Zehi, Shahnavazi, and Jedgal, were executed for drug related charges.
On Tuesday, August 18, 2015, two unnamed prisoners were executed by hanging in Zanjan.  Both men were convicted of kidnapping and raping a 9-year-old child.
On Wednesday, August 19, 2015, four unnamed prisoners were executed by hanging at Rajai Shahr Prison.  Their crimes were also not reported.
Pakistan:On Tuesday, August 18, 2015, Abdul Qayyum was executed by hanging at the Central Jail.  Abdul was executed for the murder of his sister Sultana Bibi, his niece Yasmin, and his brother's wife, Kaniza Bibi.  The murders occurred 1999.
On Wednesday, August 19, 2015, Amjad Ali was executed by hanging in Gujranwala's Central Jail.  Amjad was executed for the murder of his friend Khalil Ahmed on July 5, 1998.  The murder occurred after the two men fought.
The six "hardcore terrorists" who were involved in the deadly school shooting in December of 2014, have been sentenced to death.  Nearly 150 people, mostly children, died during the attack at the Army Public School.  Due to the attack, the nation lifted its moratorium on the death penalty.  A seventh member of the attacks was sentenced to life in prison.
An individual accused of an attack on a bus of minority Ismailis in Karachi in May of this year, has also been sentenced to death.  Over 40 people were killed as a result of this attack.
Saudi Arabia:Four foreign nationals have been executed by beheading in the kingdom on Monday, August 17, 2015.  Three were unnamed Sri Lankan nationals, executed in Jeddah in western Saudi Arabia, for the murder of a Saudi man.  An unnamed Egyptian was also executed in Jeddah.  He was executed for stabbing and strangling a citizen to death.
On Thursday, August 20, 2015, Eisa Saleh Hassan and Ishaq Eisa Ahmad was executed by beheading for joining a terrorist organization and shooting a French national.  The two men, both from Chad, were also charged with targeting foreign nationals and possessing weapons to attack people and undermine security.
Somalia:On Thursday, August 20, 2015, 30-year-old Mohamed Ali Aden was executed for killing a fellow soldier.  Mohamed was executed at a police base in Mogadishu.
South Korea:Twenty-three-year Army sergeant Lim was sentenced to death by a militia appellate court for killing five fellow soldiers at a border outpost last year.  Seven others were wounded in the shooting rampage.  Lim claimed the attack at the border military outpost was due to bullying he faced inside the barracks.
Syria:The Islamic State received the help of children to kill two men convicted of being in and engaging in homosexual relations.  Members of the Islamic State threw the two men off of a roof in Homs, Syria.  Children on the ground, appearing to be of primary school age, then pelted the men with stones.  
For weeks, 83-year-old Khalid al-Asaad, a former chief of antiquities at Palmyra who has been retired for 10 years, has been held captive by the Islamic State.  On Tuesday, August 18, 2015, Khalid was dragged into a public square and executed by beheading.  His body was then strung up by his wrists, with his head remaining on the ground between his feet.  Members of the Islamic State interrogated Khalid for weeks regarding the whereabouts of the city's treasured artifacts, many of which Khalid had helped to smuggle out before the arrival of the Islamic State.
United States of America: Three death row inmates at Louisiana's State Penitentiary in Angola attempted to claim that the triple-digit temperatures inside of their cells during the summer amounted to cruel and unusual punishment.  The three inmates who filed the lawsuit all suffer from various medical conditions which are exacerbated by the intense heat.  US District Judge Brian Jackson had ruled in their favor, ordering the state to create and implement a plan, which must include air conditioning.  The state appealed Judge Jackson's decision, which halted the implementation of the state's plan.  Upon appeal to the 5th Circuit Court of Appeals, a three-judge panel ruled that the triple-digit heat index in inmates cells did violate the Eighth Amendment, however, the state should not be required to install air conditioning, as air conditioning is not necessary year-round, air conditioning is expensive, and air conditioning the entirety of the state's death row would also cool off inmates who did not have medical conditions.  It is unknown if an appeal will be filed with the Supreme Court of the United States.
After being sentenced to death, Dzhokhar Tsarnaev, the man convicted of the Boston Marathon bombing, has begun his appeals.  Dzhokhar is arguing that the publicity surrounding his capture and trial made it impossible for him to be granted a fair trial.  He is also arguing that the death penalty is unconstitutional.  
A second individual, Johnny Webb, has come forward to claim that Navarro County prosecutor John Jackson used him to aid in securing convictions.  Webb claims that he made a secret deal with Jackson, which was withheld from the defense.  As part of the deal, Webb would testify that the person Jackson was prosecuting had confessed the crime to him while in jail.  Webb now claims that his testimony was false and that the man never confessed.  In March, the Texas State Bar filed a formal accusation of misconduct against Jackson.  Webb also claims that Jackson threatened him with a lengthly prison sentence if he did not testify.
The Arkansas Department of Corrections has established a procedure for carrying out executions in the state, should an execution date be set.  Arkansas has not performed an execution in 10 years.  Additionally, the state has procured drugs for use in executions, in accordance with the state's execution protocol.  Arkansas will be using a three-drug execution protocol of midazolam, vecuronium bromide, and potassium chloride.
Vietnam:Thirty-three-year-old Ejiogu Benjamin Ikechukwu has had his death sentence reduced to life in prison by a court in Ho Chi Minh City.  Ejiogu was convicted of smuggling methamphetamines into the country.  His death sentence was overturned upon appeal on Tuesday, August 18, 2015.
Also on Tuesday, August 18, 2015, 40-year-old Emmanuel Sillo Camacho, a Filipino national, was sentenced to death for drug trafficking.  The man was caught attempting to smuggle cocaine into the country in his luggage.  Emmanuel admitted he had been smuggling drugs for a woman he had met through Facebook.  Police are investigating the identify of the woman.  Emmanuel also admitted that he deserved the death sentence.
Scroll