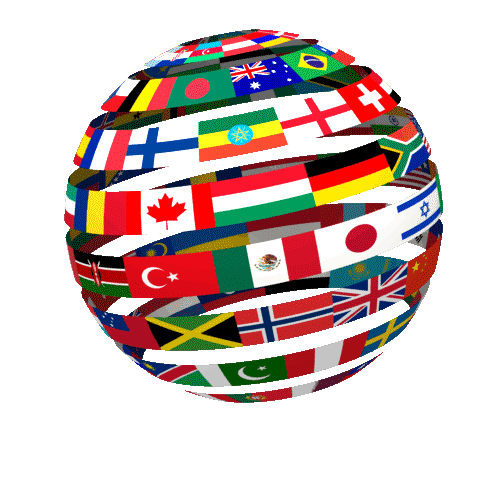 August 28, 2015
IDPN 2015  Issue 35
India: Following the execution of Yakub Memon, convicted of the Mumbai attacks, many  have protested the nation's use of the death penalty, claiming it is inhuman and barbaric.  The nation's Supreme Court has ruled that the death sentence is not inhuman or barbaric and does not violate the right of life and liberty in heinous crimes.  The Supreme Court's decision comes as Vikram Singh, convicted of abducting and killing a 16-year-old in 2005, and subsequently given the death penalty, appealed his case.  Vikram argued that the death penalty is only applicable to terrorists, an argument with which the Supreme Court disagreed.
Iran: On Sunday, August 23, 2015, two inmates, identified by initials only, were executed by hanging in Rasht's Lakan Prison.  Both prisoners were executed on charges of murder.  Also executed on Sunday, was one prisoner in Ardebil Central Prison.  That inmate was executed on drug related charges.
On Monday, August 24, 2015, 25-year-old Hossein Karimi was executed by hanging in Bandar Abbas Prison in southern Iran.  Hossein was executed on drug related charges.
On Wednesday, August 26, 2015, 30-year-old Behrouz Alkhani was executed by hanging.  Behrouz, who is of Kurdish descent, was considered a political prisoner.  He was convicted of participating in the assassination of a local Iranian Prosecutor and for collaborating with the Party of Free Life in Kurdistan.  Executed along with Behrouz at Orumieh Prison, was five other political prisoners.
On Thursday, August 27, 2015, Jamal Jaafari was executed by hanging at the central prison in Sanadaj in western Iran.  Jamal was convicted of murder in 2011.
Iraq: On Monday, August 24, 2015, a Kurdish man and his two wives were executed for the kidnapping and murder of two 11-year-old schoolgirls, Aban Haji and Havin Hasan.  One was kidnapped in November of 2011, while the other was kidnapped in March of 2012.  The two wives were executed "for complicity" and "because of the gravity of the crime."  Iraq has had a semi-moratorium on executions in the nation since 2008.  With the exception of terrorism cases, the Iraqi president has refused to sign execution orders.  The president made an exception in this case due to the gravity of the crime.
Pakistan: On Tuesday, August 25, 2015, Zulfiqar alias Nana, was executed by hanging at the central jail in Bahawalpur.  Zulfiqar was convicted of killing four police officers in 1997.
On Wednesday, August 26, 2015, two men, Shahid Mehmood and Tajammal, were each executed by hanging.  Shahid was executed in Karachi central jail for the murder of a woman and her daughter during a robbery attempt in 1998.  Tajammal was executed in Bahawalpur's new central jail for the molesting a child and then killing the child in 2006.
Maqbool Hussain was executed by hanging on Thursday, August 27, 2015, in Multan central jail in Punjab province.  Maqbool was convicted of murdering 6 individuals in 1996, to avenge the killing of his brothers.
Saudi Arabia: Adultery is a crime punishable by prison terms or even death in the kingdom, along with many other Middle Eastern nations under Muslim law.  Following a hack of internet website Ashley Madison, which helps and encourages married individuals to have affairs, user information has been released to the general public.  Additionally, it is suspected that gay individuals have been using the website to arrange hook-ups and avoid government detection.  Homosexuality is also punishable by prison terms, deaths, and/or ostracization in many Middle Eastern nations.
On Wednesday, August 19, 2015, an unnamed Yemeni national was executed by beheading for killing a security officer who attempted to arrest him.  It was not stated why the Yemeni national was wanted at that time.
On Wednesday, August 26, 2015, four inmates were executed by beheading.  Each execution occurred in a different city.  One individual was a Syrian national and executed on drug related charges, while the other three were Saudi nationals convicted of murder.  These executions bring the total number of executions for the year in the kingdom to 130.
United States of America: Bernardo Tercero was scheduled to be executed on Wednesday, August 26, 2015, at the Walls Unit of the Huntsville State Penitentiary in Huntsville, Texas.  Bernardo, originally from Nicaragua, has had his execution stayed by the Texas Court of Criminal Appeals.  The execution was stayed over concerns that Bernardo did not receive adequate representation at his trial and that he is mentally incompetent, making him ineligible for the death penalty.  Read Bernardo's full story here.
Last year, a federal district judge ruled systematic delays in California have made the death penalty unconstitutional in the state.  This decision caused the California Supreme Court to ask several inmates, arguing their long stays on death row are unconstitutional, to provide additional information.  Now the Court has ruled an inmate is not eligible to have their death sentence overturned simply because of a prolonged residence on death row.  According to Justice Kathryn M. Werdegar, the delays caused by appeals and attorneys safeguard the inmates' rights rather than violate them.
Supports of the death penalty in Nebraska appear to have collected the necessary signatures to put the measure on the ballot in November of 2016 and to stop the death repeal from going into effect until after the 2016 vote.  The signatures still need to be verified.  Earlier this year, the Nebraska legislature voted to repeal the death penalty, with the governor vetoing the bill.   However, the legislature voted to override the governor's veto.  Following that vote, supporters of the death penalty began working to collect signatures to place the bill on the ballot in the November 2016 elections. 
Judge Claudia Bonneyman has ruled that lethal injection in Tennessee executions is constitutional.  In her decision, Judge Bonneyman stated that the 33 inmates on death row could not prove that the state's execution method carried a risk of cruel and unusual punishment.  Despite her ruling, appeals will likely occur, continuing to postpone executions in the state.
Three judges on the US 9th Circuit Court of Appeals will review the constitutionality of California's death penalty system.  They will be reviewing the decision of US District Judge Cormac J. Carney, who ruled that California's death penalty system was so plagued with delays and uncertainty, that it violated the 8th Amendment, which bans cruel and unusual punishment.  Judge Carney's decision was appealed by California's attorney general.
Scroll