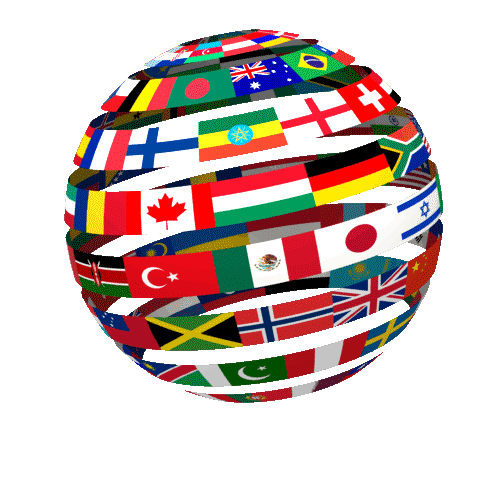 September 4, 2015
IDPN 2015  Issue 36
Chad: Ten members of the Islamist militant group Boko Haram were sentenced to death on terror related charges, including criminal conspiracy, killings, willful destruction with explosives, fraud, illegal possession of arms and ammunition, and using psychotropic substances.  All were convicted for their parts in two attacks on the capital, N'Djamena, in June which resulted in the death of at least 38 individuals.  This sentencing comes shortly after the nation reintroduced the death penalty for acts of terror in July.  Following an additional attack in July, which killed at least 15 individuals, the Chadian government has forbidden the wearing of full-face veils.  The sentence was carried out by firing squad the day after the sentencing.  Chad has become a target for Boko Harem after it helped Nigeria retake most of the areas previously seized by the terrorist group.
China:The nation's top legislature has adopted an amendment to the nation's Criminal Law, which removes the death penalty as punishment for nine crimes.  The nine crimes no longer punishable by death include smuggling weapons, ammunition, nuclear materials, or counterfeit currency; counterfeiting currency; raising funds by means of fraud; arranging for or forcing another person to engage in prostitution; obstructing a police officer or a person on duty from performing his duties; and fabricating rumors to mislead others during wartime.  Those convicted of the above crimes could face a maximum sentence of life imprisonment.  
Egypt: Twelve members of the Islamic State have been sentenced to death for planning attacks against police and soldiers in the country.  Only half of those tried and convicted are behind bars.  The remaining six are still at large.  The sentences must be confirmed or commuted by another court.  Additionally, two cousins were sentenced to three years in prison for using Facebook to promote the ideology of the Islamic State.
Iran: Between Wednesday, August 26, 2015, and Saturday, August 29, 2015, a total of 16 individuals were executed.  On Wednesday, August 26, 2015, political prison Behrouz Alkhani was executed in Urumia.  Twelve other inmates were also executed on Wednesday in Kermanshah and Urumia prison.  The names of the other 12 inmates have not been released.
On Thursday, August 27, 2015, Jamal Ja'afari was executed by hanging in Sanadaj after four years of imprisonment.  On Saturday, August 29, 2015, 25-year-old Abdollah Zarei was executed by hanging in Bandar Abbas in Hormozgan Province.  Also executed was a 23-year-old prisoner.
On Tuesday, September 1, 2015, one prison, identified by initials only, was executed by hanging in public in Bandar Abbas.  The prison was convicted of kidnapping, armed robbery, and rape.  Also on Tuesday, four other prisoners were executed by hanging.  In Sanandaj Prison, Zahed Hedayati and Jamal Jaafari were executed by hanging.  In Tabriz Prison, Mostajab Pour Mohammed and Davoud Emazadeh were also executed by hanging.
On Wednesday, September 2, 2015, five prisoners - Mostafa Akhundzadeh, Hossein Jalai, Majid Rezai, Hamid Farji, and one unnamed - were executed by hanging at the Central Prison of Karaj.  Their crimes were not identified.
Saudi Arabia: On Sunday, August 30, 2015, Mohammed Sharif, a Pakistani national, was executed by beheading for attempting to smuggle drugs into the kingdom.  Mohammed attempted to smuggle heroin into the country in his stomach.  Mohammed was the 129 individual executed in the kingdom so far this year.
Taiwan:Hsu Tzu-chiang was convicted and sentenced to death in 2000, for the September 1, 1995, murder of a real estate business man.  Hsu was one of three men convicted of the murder.  On Tuesday, September 1, 2015, 20 years after the murder and after nine appeals, Hsu has had his conviction and sentence overturned by the Taiwan High Court.  Unlike the other two men in the case, no forensic evidence linked Hsu to the crime, other than the testimony of the other men in the case.  According to Hsu's defenders, security footage places Hsu elsewhere at the time of the murder.
United States of America: On Tuesday, September 1, 2015, the state of Missouri executed Roderick Nunley.  Roderick was 50 years of age.  He was executed for his part in the kidnapping, rape, and murder, of 15-year-old Ann Harrison in 1989.  Roderick's co-conspirator in the case, Michael Anthony Taylor, was executed last year.  Read Roderick's full story here.  Read more about Ann here.
Joe Franco Garza was scheduled to be executed on Wednesday, September 2, 2015, in Texas.  His execution date was withdrawn by the state after and agreement was reached to allow for additional DNA testing in the case.  Evidence to be tested includes clothing, fingernails, and hair, among other items.  Both parties agreed to the testing.  Read the full story here.
Seventy-four-year-old Frazier Glenn Miller, Jr., of Aurora, Missouri, was convicted on one count of capital murder and three counts of attempted murder and assault and weapons charges.  Frazier admitted to killing three people - 69-year-old William Corporon, 14-year-old Reat Griffen Underwood, and 53-year-old Terri LaManno - at two Kansas City Jewish sites.  Frazier said that he "wanted to kill Jews, not people."  During his trial, he frequently interrupted and objected to many of the claims and instructions to the jury.  Following the jury announcing his conviction, Frazier gave them a Nazi salute, saying he would "die a martyr."  The jury which convicted him, will now decide his punishment.  Frazier could be sentenced to death.  Frazier was a former Vietnam War veteran who founded the Carolina Knights of the Ku Klux Klan in North Carolina and, later, the White Patriot Party.
Governor Pete Ricketts of Nebraska has stated that he will wait for the signatures are verified for the petition to overturn the repeal of the state's death penalty.  Governor Ricketts, a firm supporter of the death penalty, was overridden by the state's legislature and the death penalty was repealed in the state earlier this year.  However, groups have gather 166,692 signatures - far more than the number required by law - to overturn the legislature's decision.  Once the signatures are verified, voters will decide in the 2016 election if the death penalty will remain on the books in Nebraska.  There are 10 men on death row in Nebraska and the state does not yet have a way to execute them.
Dylann S. Roof, the man charged with the racially motivated shooting at a church in Charleston, South Carolina on June 17, 2015, which resulted in the death of nine individuals, could be sentenced to death.  State prosecutors have announced that they will seek the death penalty for Dylann.
Sam Fiocchi, a New Jersey legislator, is calling for the death penalty to be reinstated for anyone convicted of killing a law enforcement official in the line of duty.  New Jersey abolished the death penalty in 2007.  Similar bills have previously been introduced, but none have been successful.
Scroll