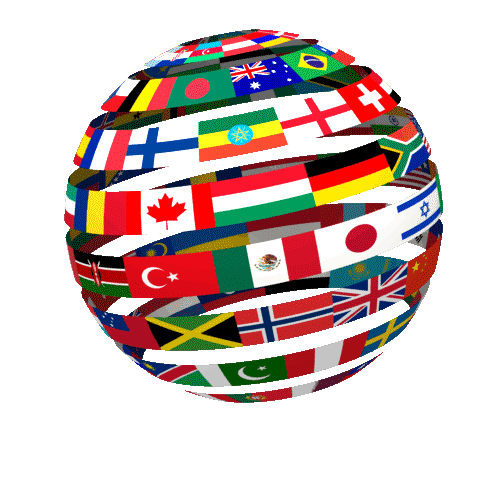 September 11, 2015
IDPN 2015  Issue 37
Iran: On Saturday, September 5, 2015, Davoud Pourahmadian was executed by hanging at Tabriz Central Prison for murder.
On Monday, September 7, 2015, a total of 11 prisoners were executed in Ghezelhesar.  Included among the executed were Mahmood Barati, a teacher who supporters claim was convicted of false charges and on false testimony by one man who has since withdrawn his testimony.  Also executed by hanging were Ali Tafreshi, Mehdi Rahimi, Hossein Rostami, and six prisoners who were not named.  All were executed on drug related charges.
On Tuesday, September 8, 2015, 27-year-old Ali Teymourian and 54-year-old Rasoul Mirzaei were executed by hanging on drug related charges at Bandar Abbas Central Prison in southern Iran.
On Wednesday, September 9, 2015, a 32-year-old unnamed prison was executed by hanging for murder and 17 counts of robbery at the Brigand Central Prison.  Also executed by hanging on September 9, 2015, were five prisoners in Tabriz Central Prison.  Four - Hojatoleslami, Sajjad Maghsoodi, Vali Narimani, and Nasser Hosseinzadeh - were executed on drug related offenses, while the fifth - Mohammad Ali Yousefi - was executed for murder.
Malawi: In 1994, Malawi attained democracy and has not carried out an execution since.  Now, the government is looking to abolish the death penalty completely.  In order to do so, the government is looking to the people to decide, as it wishes to conduct a referendum.  International and local human rights groups have, over the passed two decades, called for the nation to abolish the death penalty.
Malaysia: Thirty-four-year-old Judith Achieng Odoyo was initially sentenced to death for trafficking drugs.  Her death sentence has been overturned by the Court of Appeal.  She has now had her conviction reduced to a lesser charge and been re-sentenced to 20 years in prison.  Judith, a college student from Nairobi, Kenya, was convicted in 2012.  Time already served will be subtracted from her sentence.
Pakistan: A military court recently sentenced five "hardcore terrorists" to death for their part in sectarian killings, police killings, and an attack on a girls' school.  A sixth terrorist was sentenced to life in prison.  Since the December 2014 school shooting in Peshawar in which over 150 individuals, mostly children, were killed, the military has been cracking down terrorist activity and handing out harsher sentences.  The nation has also resumed executions, becoming one of the world's leading executioners for the year.
On Wednesday, September 9, 2015, brothers Muhabat Ali and Muhammad Bashir were executed by hanging in the District Jail Vehari for killing two other brothers in 2001, over a property dispute.  Also executed on Wednesday, was Mubashir Hassan and Aslam Sial.  Mubashir was executed by hanging in Adiyala central jail in Rawalpindi.  He was convicted of murdering Qadir in 1999, over a personal dispute.  Aslam was executed by hanging in New Central Jail Bahawalpur for the murder of a husband and wife during a robbery in 1992.
United States of America: The state of Arkansas has recently announced that it has set execution dates for eight death row inmates.  These eight have completed their appeals.  The state also announced that it has the necessary execution drugs to carry out the executions.  View our Scheduled Execution list for the names of the inmates and their execution dates.
After spending three decades in a North Carolina prison, for a crime they did not commit, brothers Henry McCollum and Leon Brown were released earlier this year.  Sadly, the youngest brother, Leon, has had trouble adjusting to life outside of prison and is currently hospitalized for mental health problems, including post-traumatic stress disorder, according to his lawyer.  Following their release, both men sued the state for compensation.  The court has now ordered that each man be given $750,000 in compensation.  According to an attorney, the money will be invested so that neither man will need to work.  Read more about the case here.
Last week a Kansas jury convicted 74-year-old Frazier Glenn Miller, Jr., for the April 2014, shooting deaths of 69-year-old William Corporon and his grandson, 14-year-old Reat Griffin Underwood at a Jewish community center and 53-year-old Terri LaManno at a nearby Jewish retirement center.  Although both shootings occurred a Jewish locations, none of the victims were Jewish.  Frazier is a self-proclaimed white supremacist who gave jurors a Nazi salute following their conviction.  Now that same jury has recommended that Frazier be sentenced to death.  It is up to the judge overseeing the trial to determine if Frazier will indeed be sentenced to death.
Legislators in North Carolina are working to resume executions in the state with the passage of the Restoring Proper Justice Act, which was signed by Governor Pat McCrory on August 5, 2015.  However, the Act is causing controversy from death penalty opponents as it removes the requirement for a doctor to be present during the execution.  Additionally, the state will no longer be required to reveal the contents of its lethal injection drugs.
Former death row inmate in Alabama, Montez Spradley has been released from prison.  Montez was sentenced to death for the murder of 58-year-old Marlene Jason on January 9, 2004.  Montez was has always insisted upon his innocence.  Read more about his case here.
Scroll