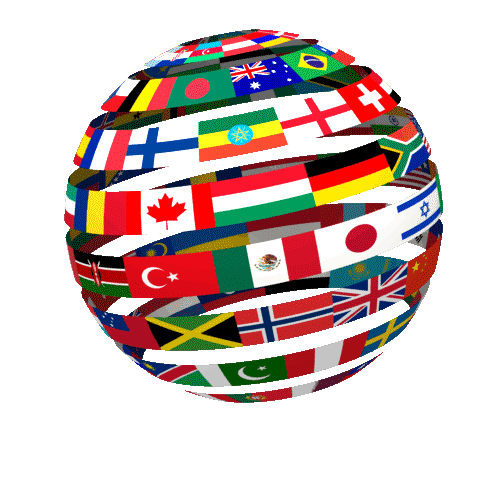 September 25, 2015
IDPN 2015  Issue 39
China: Three individuals accused of killing a female giant Panda, an endangered species, and selling its meat, could face the death penalty.  The two men, brothers Wang Wenlin and Wang Wencai, admitted to police that they shot the panda after mistaking it for a more common type of panda.  They also admitted to eating some of the mean and selling some of the meat.
Iran: On Wednesday, September 16, 2015, Saeed Zargari was publicly executed by hanging in Ardestan for the murder of 7-year-old Parsa Hashemi.  Saeed had kidnapped Parsa and placed him in the trunk of a car, where he died after Saeed was arrested and unable to free him.
On Saturday, September 19, 2015, two men were executed by hanging at Rasht's central prison.  The two men were identified by age and initials only.  Both men were accused and convicted on drug related charges.
On Sunday, September 20, 2015, an unnamed 19-year-old was executed by hanging in Mashhad's central prison in north eastern Iran.  The 19-year-old's crime was not reported.
Pakistan: Abdul Basit is on death row in Pakistan and was scheduled to be executed by hanging on Tuesday, September 22, 2015.  His execution was stayed because he was unable to stand on the gallows to have the noose placed around his neck, a requirement according to Pakistani law.  Abdul as paralyzed from the waist down after he contracted meningitis while in prison and received inadequate treatment.  He was scheduled to be executed for murder.
Two brothers who have been accused of blasphemy have had their sentences upheld and their death sentences confirmed.  The unnamed brothers have been in prison since March of 2006.  The were sentenced to death three years later.  The brothers deny ever blaspheming the prophet Muhammad.
Nine militants have been sentenced to death for their roles in a series of terrorist attacks in the nation.  The attacks resulted in the deaths of sever individuals including civilians and law enforcement officers.  A tenth individuals was given life in prison.  
Syria: According to pictures released by the Islamic State, a man was blindfolded, bound, and thrown feet first from a tall building into the middle of a crowd.  He was then left to die.  According to the caption on the pictures, the man was accused of being gay.  Although the location is unclear, it is believed to have taken place in the Syrian city of Al-Bukamal, or the Iraqi town of Al-Qa'im.
On Monday, September 21, 2015, militants with the Islamic State shot and killed seven men in Rastan.  The men were accused of being homosexuals.  Also on Monday, two men and a boy of unknown age, was also executed in Hreitan for homosexuality.  The Islamic State has branded LGBTI people as "the worst of all creatures," actively working to hunt down and kill gay individuals, often going through a captive's cellphone and social media to identify others.
United States of America: Kelly Gissendaner, an inmate on death row in Georgia, has been given a new execution date of September 29, 2015.  She had previously been scheduled to be executed in March of this year, however, her execution was stayed when the execution drugs became cloudy.  An investigation eventually determined that the drugs were stored at too cold of a temperature, resulting in the cloudy appearance.  Kelly is convicted and sentenced to death for her part in the murder of her husband.  If executed, Kelly will be the first female executed in Georgia in 50 years, and the third person executed in Georgia this year. Read more about her case here.
Richard Glossip, an inmate on death row in Oklahoma, has been granted a two-week stay of execution.  Richard, his attorneys, and numerous supports (including Sister Helen Prejean, Susan Sarandon, and Dr. Phil) insist that Richard is innocent of the crime for which he has been convicted and sentenced to death.  Richard's new execution date is September 30, 2015.  His attorneys' continue to work to halt his execution, arguing that the setting of an execution so close to his previous date is unlawful.  The two week stay was granted to allow the court time to review a lengthy legal filing by Richard's lawyers.  Read more about Richard here.
Former Oregon governor John Kitzhaber halted all executed in Oregon four years ago over concerns that the death penalty was unjust, despite a death row inmate asking to be executed.  After Governor Kitzhaber resigned in February, Kate Brown became governor, promising she would make clear her position on the death penalty prior to the 2016 election.  Governor Brown kept Kitzhaber's moratorium in place until a study of the state's death penalty was completed.  Seven months after taking office, that study is just beginning.  She has also acknowledged that she will likely not issue her opinion on the subject until after the 2016 election.  Governor Brown is not the only state governor to ask for a review of the state's death penalty.  Pennsylvania governor Tom Wolf has also issued a moratorium until a study on Pennsylvania's death penalty is completed.  The study was scheduled to be completed by 2013, however it has recently been announced that it will likely not be completed until 2016, at the earliest.