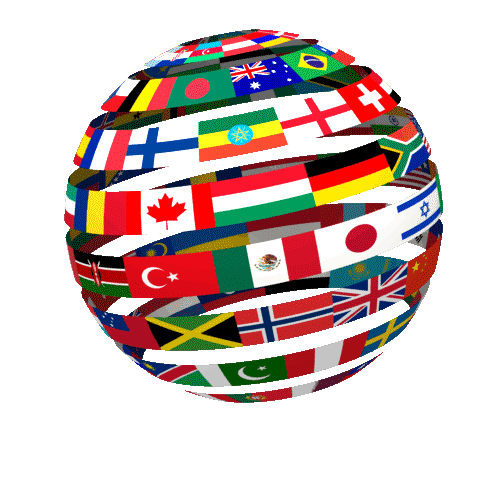 October 2, 2015
IDPN 2015  Issue 40
Iran: On Sunday, September 20, 2015, a 19-year-old unnamed prisoner was executed by hanging at Mashhad's Vakilabad Prison.   The young man was executed for attempted to force, through threats and violence, divorced women to marry him.
On Wednesday, September 29, 2015, seven prisoners were executed by hanging in two separate prisons.  Six prisoners, including three brothers, were hanged in the central province of Yazd.  The names and crimes of theses six inmates were not released.  The seventh prisoner, 27-year-old Mohammad-Reza Fiouji, was executed by hanging in a prison in Bandar Abbas in southern Iran.  His crime was also not reported.
Thirty-one-year-old Soheil Arabi was arrested in November of 2013, over Facebook posts which were deemed insulting to the founder of Islam and for insulting the supreme leader Ayatollah Ali Khamenei.  Soheil was convicted of blasphemy and sentenced to death.  Recently, a higher court overturned his death sentence, instead sentencing Soheil to 90-days in prison and to read 13 religious books and provide a five-to-ten page summary of each book, in addition to writing an article about religion referencing at least five of the books.  He is also required to study theology for two years and report his progress to the proper authorities every three months.  Soheil was also given a separate seven-and-one-half-year sentence for insulting Ayatollah.
Malaysia: Twenty-three-year-old Muhammad Safwan Mohamed, a former student at Cybernetics International College of Technology, has been sentenced to death for the murder of 23-yera-old Zara Eleena during the early morning hours of March 9, 2012.  He was also accused of the murder of Zara's 56-year-old father, Omar Peter Abdullah.  Zara had been a teacher at the college.  Three friends, 23-year-old Mohamad Zul Shahril Suhaimi, 22-year-old Mohamad Sharif Matt Noh, and 23-year-old Assisi Aizat Ibrahim, were also sentenced to death on the same charges.
Pakistan: On Tuesday, September 29, 2015, Ansar Iqbal was executed by hanging.  Ansar was arrested for murder in 1994, and sentenced to death two years later.  Ansar has always insisted that he was innocent of the crime for which he was convicted.  Ansar also alleges that he was a juvenile, age 16, at the time the crime occurred.  Like 2/3 of Pakistanis, Ansar had no birth certificate, which means he was not registered at the time of his birth.  With no birth certificate, Ansar was unable to prove he was a juvenile and be spared from the death penalty.  Ansar attempted to submit school records to prove his age, but they were rejected by the court.  He was also eventually issued a birth certificate, which showed he was a minor when he was arrested, but the court also refused to consider that document.
On Thursday, October 1, 2015, Tariq Jawed and Zafar Iqbal were executed by having for the murder of their cousins, Muhammad Ikhlaq and Saukat Ali.  Tariq and Zafar were executed at Faisalabad Central Jail.
United States of America: Kelly Gissendaner was executed by the state of Georgia on Tuesday, September 29, 2015.  Kelly was the first woman to be executed in Georgia in 70 years and was the only woman on death row in Georgia.  Kelly was executed for arranging for the murder of her husband, Doug Gissendaner on February 7, 1997, in Gwinnet County, Georgia.  Read more about Kelly here.
Richard Glossip was scheduled to be executed on Wednesday, September 30, 2015, in McAlester, Oklahoma.  His execution was stayed, as one of the drugs the state planned to use in his execution was the wrong drug.  Governor Mary Fallin stayed the execution in order to allow time for the state to determine if the delivered drug could be used in the execution and/or to allow the state to obtain the correct drug.  Richard is convicted of arranging the murder of his employer, Barry Van Treese.  Read the full story here.
Less than a day after Governor Mary Fallin stayed the execution of Oklahoma inmate Richard Glossip, Oklahoma Attorney General Scott Pruitt indefinitely stayed all scheduled executions in Oklahoma - Richard Glossip, Benjamin Cole, and John Grant.  Pruitt requested that all currently scheduled executions be stayed following a mix-up in lethal injection drugs, discovered hours before the execution of Richard Glossip on Wednesday, September 30, 2015.  Pruitt requested the indefinite stays of executions in order to allow "time to evaluate the events that transpired on September 30, 2015."  The evaluation will include how drugs that were approved for use in executions were procured, and how it was not immediately noted that the drugs were incorrect.  The executions have not yet been rescheduled.
Alfredo Prieto, a foreign national from El Salvador, was executed on Thursday, October 1, 2015, in Jarratt, Virginia, at 9:21 pm EDT.  In the days prior to his execution, Alfredo had been granted a stay of execution over concerns regarding the effectiveness of one of the execution drugs, which was purchased from the Texas Department of Criminal Justice, who stated that the drugs were purchased from a compounding pharmacy.  Texas refused to release the name of the compounding pharmacy where the drugs were purchased, as that information is protected by state law.  Richard Glossip of Oklahoma has alleged that Texas made the drugs themselves and did not purchase the drugs from a compounding pharmacy.  That stay was lifted hours before his execution, allowing it to proceed as scheduled.  Alfredo was convicted of several murders, including several in California, where he was also sentenced to death.  Read more about Alfredo here. 
An attorney for Michael Addison, a death row inmate in New Hampshire, has challenged the legality of the state's death penalty law, alleging that the death penalty violates state and federal constitutions, including the 8th Amendment, which prohibits cruel and unusual punishment.  Addison was sentenced to death in 2006, for the murder of Manchester police officer Michael Briggs.  Attorneys for Addison argue that since that state has never executed an individuals using lethal injection, they do not have a proper facility to carry out the execution, nor proper procedures in place.  Addison's attorney also notes that execution drugs are not readily available and the state's second method of execution, hanging, "offends contemporary norms and standards of decency."
Scroll