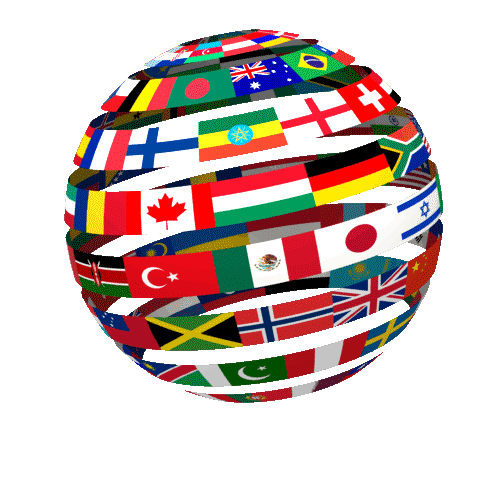 October 9, 2015
IDPN 2015  Issue 41
China: The nation has removed nine non-violent and rarely used crimes from the list of crimes eligible for the death penalty.  There are now a total of 46 crimes for which an individual can receive the death penalty.  Included in the list of crimes no longer eligible are smuggling weapons, ammunition, nuclear materials, or counterfeit currency; counterfeiting currency; raising funds through fraud; arranging for or forcing another person to engage in prostitution; obstruction a police officer or a person on duty from performing their duties; and fabricating rumors to mislead other during wartime.
Egypt: An Egyptian court has sentenced 16 jihadists to death, following a retrial.  The jihadists were sentenced to death or prison terms last year, however the sentences were annulled by the Court of Cassation and a retrial ordered.  They were convicted of killing 25 policemen during a rocket attack on two minibuses, carrying policemen, in the northern part of the Sinai Peninsula.  
The Egyptian government has objected to a resolution by the UN Human Rights Council which prohibits the death penalty.  Despite the hundreds of death penalties handed out in the nation, only 15 individuals were executed last year.  Many death sentences are overturned upon review by a higher court, and many have also not been finalized.
Iran: Aziz Maktabi was executed by hanging on Sunday, October 4, 2015, at the Adel-Abad Prison in Shiraz.  His crime has not been reported.
On Tuesday, October 6, 2015, four men were executed by hanging.  Aliyar was having in Qazvin Province, which is north-west of Tehran.  In Adel-Abad Prison in Shiraz, in southern Iran, Ali Baz Khosravi, and Mostafa Kjosravi, and Ali Baz Nourian were all executed by hanging.  The crimes of those executed have not been reported.
Iraq: In Mosul and Nineveh, members of the Islamic State have killed a total of four alleged homosexual men, two in each city.  In Mosul, the execution by throwing the men off a building was carried out in public.  In Nineveh, the two men were thrown off a building onto a pile of cement blocks.
Japan: Eighty-nine-year-old Okunishi Masaru died at Hachioji Medical Prison on Sunday, October 4, 2015.  Okunishi has spent the last 46 years of his life on death row in Japan.  He was convicted of murdering five women and confessed to the crime after being interrogated by police for five days with no lawyer present.  He has since insisted that he was innocent of the crime for which he was convicted and sought a re-trial.
Malaysia: Thirty-six-year-old Tayebeh Abbasali Najafi, and her mother, 57-year-old Parvin Yousef Ilanlou, have been sentenced to death by the Malaysian High Court for trafficking methamphetamine three years ago.  They were caught smuggling the drugs through Kuala Lumpur International Airport in 2012.
Oman: Sultan Qaboos Bin Saeed has approved an amendment to the kingdom's drug law, which now includes harsher penalties, up to and including the death penalty, for peddlers and smugglers, with no stipulations regarding how much of the drug must be present to receive the death penalty.
Pakistan: On Thursday, October 1, 2015, two men, Shoukat and Ikhlaq, were executed by hanging in the Central Jail of Faisalabad.  Both men were convicted of killing Tariq Javed and Zafar Iqbal, two brothers, in 2001.
On Saturday, October 3, 2015, Muhammad Akram was executed by hanging at Sahiwal Central Jail.  He was executed for the murder of his wife, brother-in-law, and sister-in-law in 2002, during a domestic dispute.
On Tuesday, October 6, 2015, Idrees was executed by hanging at Kot Lakhpat Jail.  He was executed for the murder of another man in 1997.
Sri Lanka: The nation has decided to not implement the death penalty temporarily and voted in favor of a United Nations resolution for a moratorium on the death penalty in 2015.  The nation voted similarly in some previous years.
United States of America: Juan Garcia was executed by the state of Texas on Tuesday, October 6, 2015.  He was 35 years of age.  Juan was executed for the murder of Hugo Solano during a robbery in 1998.  Read Juan's full story here.
Kimber Edwards was scheduled to be executed on Tuesday, November 6, 2015, in Missouri.  Kimber, who was sentenced to death for hiring someone to kill his ex-wife, had his sentence commuted by Missouri Governor Jay Nixon on the Friday prior to his execution.  Governor Nixon commuted the sentence to life in prison without the possibility of parole.  Governor Nixon commutation came after the killer admitted that he had framed Kimber in order to avoid the death penalty himself.  Read Kimber's story here.
The September 30, 2015, execution of Richard Glossip was stayed when it was discovered that the Oklahoma Department of Corrects had procured the incorrect drug for use in his execution: potassium acetate instead of potassium chloride, which is the third drug administered and used to stop the heart.  It has now been revealed that potassium acetate, instead of potassium chloride, was believed to have been used in the execution of Charles Warner in January of this year.  Robert Patton, prison director in Oklahoma, has said that he was told by the state's drug provider that the two drugs were interchangeable, however, some medical experts disagree.
Over the past several years, Texas has been the leader in carrying out executions in the United States.  The number of cases each receiving the death penalty, however is on the decline nationwide, including Texas.  Surprisingly, Texas has not handed out a single death sentence this year, until now.  On Wednesday, October 7, 2015, 22-year-old Gabriel Hall became the first inmate sentenced to death in Texas in 2015.  Gabriel was convicted of murdering 68-year-old Edwin Shaar and seriously injuring Edwin's wife, in their home in College Station, Texas.  Gabriel faces years of appeals before his execution.
On Tuesday, October 6, 2015, District Judge Jeffrey Sherlock blocked Montana from carrying out executions, ruling that pentobarbital is not an "ultra-fast acting barbiturate."  Judge Sherlock notes that state law requires an "ultra-fast acting barbiturate" in order to carry out executions and that, according to medical evidence, pentobarbital is not one of three drugs classified as such.  According to Montana's lethal injection protocol, sodium pentathol is the favored drug for use, however it is no longer available in the United States and overseas sellers will not sell it for use in executions.  Judge Sherlock also notes that for pentobarbital to be used, legislatures would need to change the law.
Legislatures in Wyoming have rejected the idea of using firing squads for executions.  A bill, which had passed the state Senate, failed to pass the state House.  Wyoming currently has not execution drugs on hand and has no one residing on the state's death row.  The last inmate on death row was Dale Eaton, who had his conviction overturned in 2014.  The bill, which failed by three votes, could come up for reconsideration next year.
In Alabama, at least eight death row inmates are suing the state, alleging that the current three-drug lethal injection protocol in the state is unconstitutional according to the 8th Amendment.  As part of their claim, death row inmates must provide an alternative that is "feasible," "readily implemented," and significantly reduces the substantial risk of severe pain and suffering.  The death row inmates suggested that they could be executed by hanging or firing squad.  US District Court Judge Keith Watkins has ruled that neither of those methods were acceptable, as neither is approved by the state, nor can they be readily implemented.  A third option, the use of a combination of pentobarbital and sodium thiopental, was also suggested by an inmate.  State officials argue that the state no longer has access to those drugs, however, Judge Watkins ruled that the lawsuit could continue regarding the use of the drugs.  Other inmates also suggested the use of a large, single dose of pentobarbital, sodium thiopental, or midazolam.
Scroll