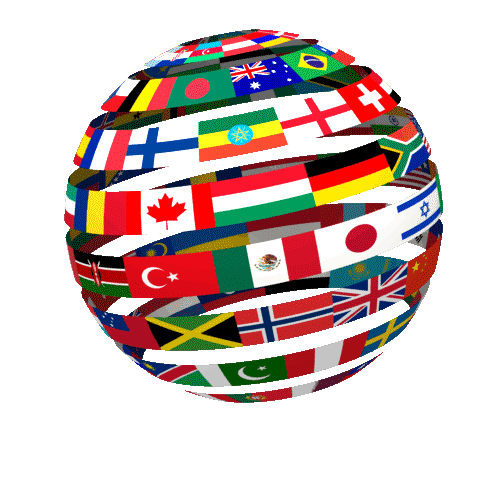 October 30, 2015
IDPN 2015  Issue 44
Indonesia:Attorney General M. Prasetyo has announced that executions in the nation will be on hold due to the current economic slowdown.  There are concerns that a third round of executions would derail the plans of President Joko Widodo's to fix the economy, due to international outcry condemning executions, as happened with previous executions.  Executions are predicted to resume next year.
Pakistan: On Tuesday, October 27, 2015, Abdul Majeed was executed by hanging at Dera Ghazi Khan Central Jail.  Abdul was executed for the murder of his brother, Ali Ahmad, and his nephew, Abdul Aziz, on November 22, 2002.  He murdered the two family members after they had dispute over the use of a tractor.
Saudi Arabia:Nimat Allah Mola Baksh of Pakistan was executed by beheading on Tuesday, October 27, 2015.  He was convicted a smuggling drugs inside of his body.  He was the 138th individual put to death in the kingdom so far this year.  On the same day as Nimat's execution, Saudi prince Abdel Mohsen bin Walid Abdulaziz was caught attempting to smuggle 40 boxes (over 4,000 pounds) of amphetamine pills and cocaine into the nation.  The drugs were discovered in the prince's private plane.  The double standard between the prince and Nimat has been thrown into harsh contrast and caused many to speak out against it.
Syria: Militants with the Islamic State have stoned to death two men accused of being gay.  The execution was carried out in Aleppo.  The militants, along with a crowd including children participated in the public stoning.
On Tuesday, October 27, 2015, members of the Islamic State killed two men by throwing them off a hospital roof.  The two men were convicted of "committing buggery."  They were allegedly a young homosexual couple.  The men, Shadi and Ibrahim, were killed in front of a crowd.  
United States of America:On Thursday, October 29, 2015, Jerry Correll was executed by the state of Florida.  He was 59 years of age and pronounced dead at 7:36 pm EDT.  Jerry was executed for the murder of his ex-wife Susan, their 5-year-old daughter, Susan's mother, and Susan's sister.  The murders occurred in 1985.  It was Florida's first execution since the Supreme Court's decision approving the use of midazolam in executions.  Read more about Jerry's execution here.
Texas and Arizona attempted to imported execution drugs, but the shipments were stopped at the airport by the Food and Drug Administration (FDA).  Now the state are attempting to argue that they are able to import the drugs legally.  The FDA has agreed to hear the state's arguments that they can legally import the drugs.  Ohio and Nebraska have also attempted to import execution drugs from overseas, but the shipments were stopped prior to entering the United States.  Ohio has also claimed that they can legally import the drugs.  Death penalty states have struggled to obtain lethal injection drugs from overseas after European companies began refusing to sell drugs for use in executions.
Following a ruling by the Supreme Court of the United States regarding the use of midazolam in executions, California was given a set time limit of 120 days to file a new execution protocol.  Although details have not yet been released, the state has confirmed that it filed a new single-drug execution protocol.  California has not carried out an execution since 2006, and it could take at least one year for the new protocol to be finalized and training for executions to be completed.
Anita Trammell, Warden of the Oklahoma State Penitentiary will no longer be reporting to work.  She is using her accrued leave time and will be taking retirement beginning March 1, 2016.  Deputy Warden Maurice Warrior will be handling prison operations until a replacement is hired.  She was first female prison warden in Oklahoma.  Anita oversaw the prolonged execution of Clayton Lockett and the execution of Charles Warner, who may have been executed using the wrong drugs.  Her abrupt leave and retirement was a surprise to many, however a spokesperson for the Department of Corrections has denied that Anita's retirement is related to the ongoing investigation of those executions.
Vietnam:Le Van Manh was scheduled to be executed on Sunday, October 25, 2015, however his execution was halted by the People's Court in Thanh Hoa Province.  Manh was sentenced to deaht for the rape and murder of 14-year-old Hoang Thi Loan, in 2005.  Lawyers for Manh insist that he is innocent and being used as scapegoat.  They are also alleging that proper legal procedure was not followed in the case.  Manh's appealed to the President before being granted a stay by the People's Court.  The Court plans to re-examine the case.
Twenty-six-year-old Dang Van Hung was convicted and sentenced to death for the murder of 32-year-old Tran Van Long, Long's 20-year-old wife Phan Thi Hoa, his two-year-old son, and his sister-in-law on August 12, 2015.  Hung confessed to the murders, saying they occurred following an argument over disputed farm land and water stream.  Hung, who was related to the victims, was sentenced to death on Wednesday, October 28, 2015.
Scroll