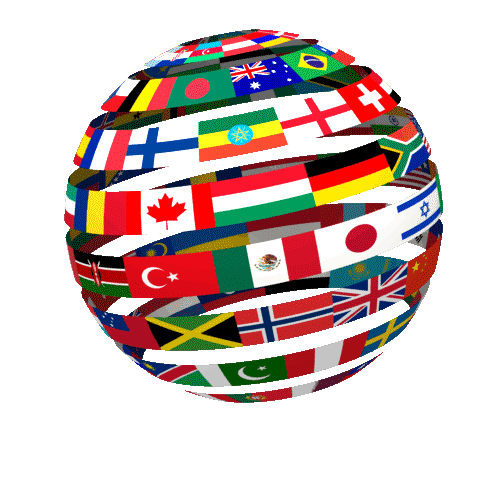 November 6, 2015
IDPN 2015  Issue 45
Afghanistan: Rokhsahana, a woman's who age is somewhere between 19 and 21, has been stoned to death.  The woman was married against her will and then eloped with another man.  After she was caught, she was convicted of adultery and sentenced to death by stoning.  The sentence was carried out a week ago in Ghalmeen by the Taliban.  The man she eloped with was whipped and released.  One of two female governors in the nation have spoken out against Rokhsahana's death.  
Iran: On Sunday, November 1, 2015, two individuals were publicly hanged in Aliabad-e Katul.  The names of the men were not reported.  Both men were executed on charges of rape.
On Wednesday, October 4, 2015, two unnamed individuals were executed by hanging at Rajai Shahr Prison in northern Iran.  Both were charged with murder.  Also executed by hanging on the same day was a third individual, Biyuk Mohebbi, at Tabriz Central Prison.
At the age of 12, Somayeh was arrested, along with her mother, and convicted of participating in the murder of her father.  Somayeh was sentenced to death and has spent the last seven years in prison, fearing her execution.  It has now been reported that she will not face execution and will be released from prison.  Her mother remains on death row.  Due to Somayeh's age, reliance upon her mother, and lack of full mental development at the time of the crime, the courts have ruled that the punishment is inappropriate.  
Israel: Dozens of Israeli rabbis have called upon the government to institute the death penalty for terrorists.  The rabbis defend their call using the Torah and allege that taking a strong stand against terrorists will help ensure the safety of Jews and increase the nation's respect internationally.  Israel has only ever carried out one death sentence, that of Nazi leader Adolf Eichmann in 1962.  The rabbis have also criticized the government for allowing terrorists to live and for exchanging them in prisoner swaps.
Japan: With recent advances in DNA forensic science, along with other technological innovations and the restructuring of the judicial system, those imprisoned in Japan may increase their chances at proving their innocence.  Recently, a couple has been released after their lawyers successfully argued that the fire they are accused of having set may have occurred accidentally.  DNA testing is also becoming more widely used in the nation, resulting in multiple individuals being released from prison, including some on death row.
Saudi Arabia: Families of political prisoners on death row in the kingdom have reported that they have been unable to make their regular contact with their loved ones.  This has caused international human rights organizations to become even more concerned with how the prisoners are being treated.  The kingdom's already secretive judicial and execution process has also often raised objections by these groups.  
Pakistan: On Monday, November 2, 2015, Imtiaz Hussain was executed by hanging for the murder of a Sahiwal man over a dispute between the two in 2003.  His execution brings the total number of executions in Pakistan since December 2014, to at least 287 individuals.
On Tuesday, November 3, 2015, four individuals were executed by hanging.  Three of the four were executed in Gujrat district jail.  Two unnamed brothers and their maternal uncle were executed for the murder of two brothers over a personal dispute in 1985.  The fourth individual, Akram, was executed in Kasur district jail for the 1998 murder of another man.
On Tuesday, November 3, 2015, the Pakistani parliament approved the use of the death penalty and life imprisonment for child rapists.  The bill must still be approved by the National Assembly before becoming law.  There are thousands of reported child rape cases each year in the nation.  It is hoped that this legislations will greatly reduce that number.
United Arab Emirates: Two individuals, including a member of Kuwaiti royal family, have avoided the death penalty after the family of the man they killed have chosen to pardon them, accepting a monetary payment.  The two men will serve three years in prison, followed by deportation.  The family originally asked that the men be sentenced to death.
United States of America: Missouri death row inmate Earnest Johnson was scheduled to be executed Tuesday, November 3, 2015, for the murder of 46-year-old Mary Bratcher, 58-year-old Fred Jones, and 57-year-old Mabel Scruggs during a store robbery in 1994.  His execution was stayed by the Supreme Court of the United States.  Earnest's attorneys argued that he was at high risk for experiencing pain and suffering during his execution due to a prior brain tumor and the after effects of the surgery to remove the tumor.  The Supreme Court sent the case back to the lower court to determine if Earnest can be executed using Missouri's current lethal injection protocol without subjecting him to cruel and unusual punishment.  Read more about the decision and Earnest's case here.
On October 27, 2015, Clarence James Jones died of natural causes while on Florida's death row.  He was 60 years of age.  Clarence had been sentenced to death for the murder of Tallahassee police officer Ernest Ponce de Leon in 1988.  Read more about Clarence here.
The three death row inmates in Colorado have been transferred back to Colorado State Penitentiary in Canon City, which also houses the execution chamber.  The inmates were moved from the Colorado State Penitentiary in 2011, after a federal lawsuit, which complained about the lack of an outdoor exercise yard for the inmates.  The inmates were moved to a state penitentiary in Sterling and have now been moved back, following modifications which now allows the inmates to access an outdoor exercise yard.  Colorado has not carried out an execution since 1997, and no executions will be carried out in the near future due to Governor John Hickenlooper's objection to its use.
Scroll