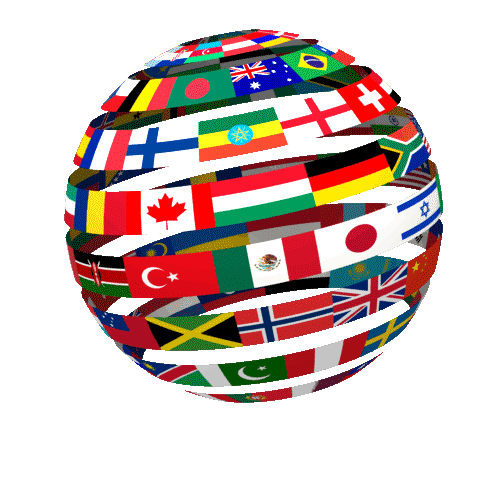 November 13, 2015
IDPN 2015  Issue 46
Indonesia: Budi Waseso, chief of the nation's anti-drug agency, has proposed building a prison on an island to hold drug convicts sentenced to death.  And this island would be guarded by crocodiles, "the most ferocious type of crocodile."  While this project is still in the early stages, no location nor type of crocodiles have yet been chosen, Budi has stated that he believes this new prison would be better at preventing escapes because, unlike human guards, crocodiles cannot be bribed.  Government officials have insisted that Budi was joking, although Budi has further expanded on his plan, which could also include the use of piranha fish and tigers.
Wong Chi Ping, known locally as Surya Wijaya, has been convicted and sentenced to death for smuggling hundreds of kilograms of crystal methamphetamine into the nation from the Philippines.  Wong is originally from Hong Kong.
Iran: On Monday, November 9, 2015, two prisoners, identified as Rahim Ahmadi and Mohammad Ali Moradi, have been executed by hanging at Tabriz Prison, in eastern Azerbaijan.  Both men were executed on murder charges.  Also on Monday, a man identified by initials only, was executed by hanging from a crane in public.  The execution was carried out in Khoy, West Azerbaijan.  The man was executed on rape charges.
On Tuesday, November 10, 2015, three men were executed by hanging at Baft Priosn in Kerman.  The three men were identified by initials only.  All were reportedly executed on rape charges.
Saudi Arabia: On Monday, November 9, 2015, three Iranian nationals, Bani Bakhsh, Mohammad Akram Baluch, and Omid Boolideh, were executed by beheading.  All the men were convicted of drug related charges.  The executions were carried out in Dammam, the capital of the Eastern Province.
On Thursday, November 12, 2015, Ayed al-Jahdali was executed by beheading in Makkah.  Ayed was executed for the murder of a policeman who was arresting him for drug trafficking.  His execution brings the total number of executed individuals for the year to 151.
United States of America: California has announced that any one of four barbiturates - amobarbital, pentobarbital, secobarbital, and thiopental - can be used to carry out executions.  This new single drug execution protocol will replace the state's old, three-drug protocol, which was thrown out in 2011.  It will be at least another year before executions can be resumed in the state, as the proposed process must be reviewed and approved by the courts.  The new process will also likely be appealed by death row inmates.
Seventy-four-year-old Frazier Glenn Cross was sentenced to death on Tuesday, November 10, 2015, by Johnson County District Court Judge Thomas Kelly Ryan, in Kansas.  Frazier was convicted of killing 69-year-old William Corporpon, his 14-year-old grandson Reat Underwood, and 53-year-old Terri LaManno.  William and Reat were killed outside a Jewish Community Center, while Terri was killed outside a Jewish retirement home.  Both facilities were located in Overland Park, Kansas and occurred on April 13, 2014.  The crime was denoted as a hate crime, with Frazier claiming "Jews are destroying the white race."  None of the three killed by Frazier were Jewish.  Frazier was a member of the Ku Klux Klan and gave a "Heil Hitler" salute to the judge.  Kansas last carried out an execution in 1965.
On July 16, 2014, US District Court Judge Cormac J. Carney ruled in favor of death row inmate Ernest Dewayne Jones, who argued that California's death penalty was unconstitutional, as it was arbitrary and plagued with delay.  Jones has been on death row for nearly 20 years.  In his ruling Judge Carney ruled that the delays in California's system resulted in it arbitrarily carrying out executions, rather than relying on legitimate reasons, such as the date of the death sentence or the nature of the crime.  He also noted that the long stays on death row prevented the sentence from being the deterrent it was meant to be.  On Thursday, November 12, 2015, a three-judge panel of the US 9th Circuit Court of Appeals have overturned Judge Carney's ruling, saying long delays do not constitute cruel and unusual punishment.  The three-judge panel unanimously agreed that such delays do not turn a death sentence into one of "grave uncertainty and torture," nor does such an argument logical or have any support in legal precedent.