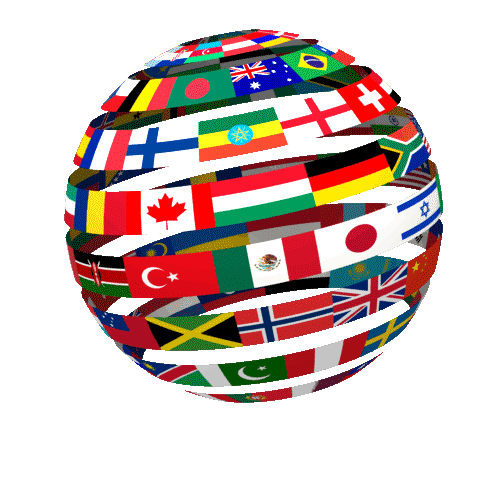 November 27, 2015
IDPN 2015  Issue 48
Bangladesh: Ali Ahsan Mohammad Mujahid and Salahuddin Quader Chowdhury were executed by hanging at Dhaka's Central Prison on Sunday, November 22, 2015.  The two men were executed for war crimes committed during the 1971 conflict for independence with Pakistan.  Both men were members of Jamaat-e-Islami, the nations largest Islamist party, and the Bangladesh National Party, which opposes the current government.  Chowdhury was a leader in the Bangladesh National Party, causing some to claim that the executions were political motivated.
Belarus: Belarus is the only European nation to still employee the death penalty, and, on November 20, 2015, 28-year-old Ivan Kulish was sentenced to death for killing three saleswomen during two separate robberies.  The European Union has repeatedly urged the nation to abandon the death penalty.
France: Following the third devastating terrorist attack in the nation this year, some are calling for the government to reinstate the death penalty for terrorists.  Founder of the National Front party, Jean-Marie Le Pen, along with his daughter Marine Le Pen, who has presidential ambitions, has urged that decapitation be used.  France's last execution was in 1977.
Iran: On Wednesday, November 18, 2015, three individuals, Hassan Doroiee 
Moghaddam, Morteza Lakzaie, and Nazir Ahmad Reigi, were executed by hanging at Zahedan Central Prison.  All were executed on drug related charges.  Nazir was reported to be an Afghan citizen.  Two other prisoners were also executed by hanging on Wednesday, at the Miandoab Prison.  One prisoner, Ali Latini, was executed on drug related charges, while no additional information was available on the second inmate.
On Saturday, November 21, 2015, three Baluchi compatriot prisoners were executed by hanging in Zahedan Central Prison.  Also executed on Saturday, was 25-year-old Mehdi Boudineh.  Mehdi was executed by hanging at Zabel Central Prison.
On Monday, November 23, 2015, two unnamed prisoner were executed by hanging in Tabriz Central Prison.  Their crimes were not reported.
On Tuesday, November 24, 2015, five men, Said Najafi, Farshad Haqi, Mohammad Baygi, Mohammad Polombeh, and Alireza Shahi, were executed by hanging at Gohardasht Prison in the city of Karaj.  Their crimes were not reported.  Five other men were also executed on Tuesday.  These five men, which include a Pakistani national and a Kurdish national, were all executed on drug related charges.  Only the name of three individuals - Mousi Kadkhodai, Shokrollah Baluchi, and Ali Faramarzi - were reported.
On Wednesday, November 25, 2015, Reza Purna and Nouralodin Purna, were executed by hanging on drug related charges.
A 30-year-old man, identified by initials only, was publicly executed on Thursday, November 26, 2015, in Meyami, Semnan.  The man was executed for "committing several counts of rape."
Saudi Arabia: Thirty-five-year-old Ashraf Fayadh, a Palestinian poet and leader of Saudi Arabia's newly developed contemporary art scene, has been sentenced to death for renouncing Islam.  He did not have proper legal representation when he was sentenced.  An unnamed user on Twitter has compared Ashraf's death sentence to those handed out by members of the Islamic State.  The Justice Ministry has announced that they plan to sue the Twitter user.  The possible punishment has been reported.
Syria: The Islamic State has executed two unnamed men by blindfolding them and throwing them off a building in Fallujah.  They were convicted of sodomy and killed on Monday, November 23, 2015.  Two other gay men were also executed in a similar manner in Nineveh.  Their names were also not reported.
United States of America: In a 4-3 decision, the Missouri Supreme Court has thrown out the murder conviction for Reginald Clemons.  Reginald was convicted of the double-murder of sisters 20-year-old Julie and 19-year-old Robin Kerry on April 5, 1991, at Chain of Rocks Bridge in Missouri.  Both girls were also raped, although evidence of the rape was not presented at his trial.  The sentence was thrown out on Tuesday, November 24, 2015.  State prosecutors have 60 days to retry the case or it will be dismissed.  Reginald is also serving a 15 year sentence on an unrelated case.  Reginald's sentence was thrown out after it was discovered that the original prosecutors in his case surpassed evidence, including that Reginald was beaten into making a confession.  Reginald admits to being on the bridge from which the girls were thrown, but denies committing the crime himself.
Vietnam: As part of the revised penal code, the death sentence has been abolished for seven crimes: surrendering to the enemy, opposing order, destruction of projects of national security importance, robbery, drug possession, drug appropriation, and the production and trade of fake food.  The new code will also spare the lives of those who are 75 years of age or older.  An additional revision, allows for corrupt officials to have their death sentences reduced to life in prison, if they pay back at least 75 percent of the illegal money they made.  This clause has caused some lawmakers to voice their objections, saying it would not help reduce corruption and could increase it.