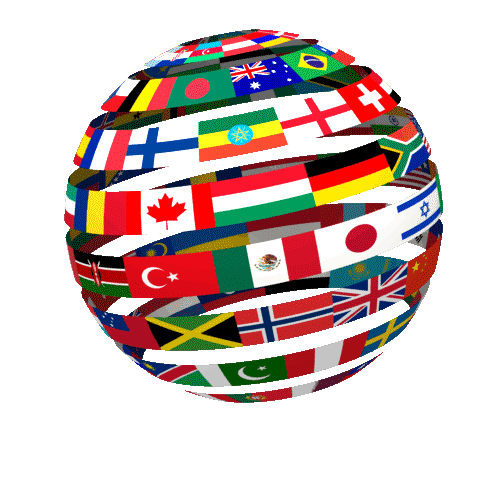 December 18, 2015
IDPN 2015  Issue 51
China: Lin Sinhao was executed on Friday, December 11, 2015, for murdering his roommate, while attending a prestigious Shanghai university.  Lin poisoned the drinking water dispenser in April of 2013.  His roommate, Huang Yang, spent two weeks in the hospital before dying.  During that time, Lin never told anyone what he had done.  Prior to his execution, in a televised interview, Lin confessed to the crime and expressed remorse for his actions.
Indonesia: The lawyer for Lindsay Sandiford, the British grandmother sentenced to death for smuggling drugs, has been arrested for allegedly trying to bribe a judge.  The alleged bribe was in reference to a separate fraud case.  Lindsay has stated she is "deeply shocked and upset" by the arrest of her lawyer, who had a reputation as an unusually honest lawyer.  She will be given new representation for her final appeal.
Iran: Thirty-six-year-old Hossein Naybandani has been executed by hanging on Sunday, December 13, 2015, in a prison in Gorgan, in northern Iran.  Hossein, a father of three, was convicted of "transferring and being in possession of drugs."  
On Monday, December 14, 2015, Milad Khodavardi was publicly executed by hanging.  He was executed for the murder of Mehdi Mallamiri, which occurred in 2012.  Allegedly, Milad was under the age of 18 at the time of the crime.
Japan:  In 2007, Yoshitomo Hori was sentenced to life in prison for a high profile yami saito (darkness website) murder.  Now, the 40-year-old man has been sentenced to death for the unrelated 1998 murder of 45-year-old Ichio Magoori and his wife 36-year-old Satomi, in 1998.  
On Thursday, December 17, 2015, two inmates were executed by hanging.  Sixty-three-year-old Sumitoshi Tsuda was executed for the 2009 murder of three people in Kawasaki, a city south of Tokyo.  Thirty-eight-year-old Kazuyuki Wakabayashi was executed for the murder of a woman and her daughter in Iwate in northeastern Japan.
Kuwait: An appeals court upheld the death sentence for 29 individuals, including seven women, who were convicted of terrorism.  The group, aligned with the Islamic State, has been convicted of organizing the bombing of a Shiite mosque.  Twenty-six individuals were killed in the attack.  The court reduced the sentence of one individual, Fahad Farraj Muhareb to 15 years in prison.
Saudi Arabia:  On Tuesday, December 15, 2015, Sultan al-Dosari was executed by beheading in Ihsa, in the eastern part of the kingdom.  He was executed for murdering another man by stabbing him to death.  He was the 151st individual executed in the kingdom this year.
United States of America: Antyane Robinson was scheduled to be executed on Friday, December 18, 2015, in Pennsylvania.  His execution was stayed by Governor Tom Wolf, who has placed a moratorium on executions in the state.  Antyane is convicted murdering 22-year-old Rashawn Bass, the boyfriend of Antyane's ex-girlfriend.  Following Governor Wolf's stay, the Cumberland County District Attorney David Freed announced that he will be joining the fight against Governor Wolf's moratorium by either filing his own challenge or joining in one already pending before the Pennsylvania Supreme Court.  Read more information here.
James E. Williams has died while on death row in North Carolina.  He was 53 years of age and had been hospitalized for several weeks prior to his death.  His death was from natural causes.  He was convicted and sentenced to death for the February 14, 1991, murder of Elvie Rhodes by strangulation.  Please pray for the family of Elvie.  Please pray for the family of James.
Mark Allen Pinnell has died while on death row in Oregon.  He was 67 years of age.  He died of natural causes and had been suffering from severe chronic pulmonary disease for years.  Earlier this year, he had requested a compassionate release to hospice care.  His request was rejected.  Mark was convicted for his part in the 1985 murder and robbery of 65-year-old John Wallace Ruffler.  Please pray for the family of John.  Please pray for the family of Mark.  Read more about Mark here.
Lawmakers in Missouri are considering a bill which would reform executions in the state and save the state thousands of dollars each year on caring for inmates on death row.  The reform would require the state Supreme Court to review all pending death row cases within 30 days of the bill's passing.  It would also require that an execution date be set within 60 days of the completion of the review.
Scroll