January 14, 2014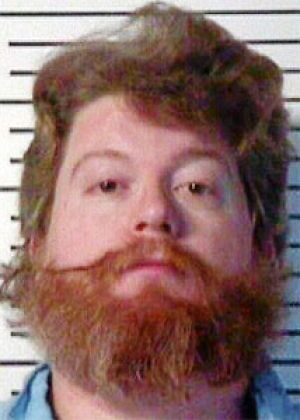 Kenneth Eugene Hogan execution's is scheduled for 6 pm CST, on January 23, 2014, at the Oklahoma State Penitentiary in McAlester, Oklahoma.  Fifty-two-year-old Kenneth is convicted of murdering Lisa Rene Stanley on January 28, 1988, in her Oklahoma apartment.  Kenneth has spent the last 27 years on Oklahoma's death row.
On January 28, 1988, Lisa Stanley and Kenneth Hogan were smoking marijuana together at Lisa's house.Lisa's husband George was out of the house.While smoking, Lisa allegedly asked Hogan, who was charged with burglary in Cleveland County at the time, to steal or obtain a stereo for her.When Hogan refused the two started arguing.Hogan attempted to leave, but Lisa allegedly threw a coat rack down in front of the door to prevent him from leaving and started shouting "no Ken, no don't Ken." Hogan attempted to quiet Lisa, at which point, he says, she ran into the bathroom and locked the door.
Hogan kicked down the door to the bathroom and Lisa ran out to the front door, yelling for help.Hogan kicked the front door shut and threatened to tell Lisa's family about an abortion she had before she got married if she did not stop yelling.According to Hogan, Lisa then "got a wild look in her eye," running to the kitchen and returning with a knife.Lisa allegedly attempted to stab Hogan, which he blocked but injured his hand.Lisa ran and grabbed another knife.
Hogan said he was scared Lisa was going to try and tell police that he raped her, so he chased her with the knife, stabbing her numerous times.After stabbing Lisa, Hogan arranged the room to make it look like a fight had taken place between Lisa and an intruder.He then cleaned his wounds and left the house, heading for an emergency room to treat his cuts.
At the emergency room, employees who interacted with Hogan said that he gave two different stories on how he obtained his injuries.They also indicated that Hogan appeared nervous, but well-oriented and did not appear to be under the influence of any drugs.
Around 8:15 pm, Lisa's husband, George, returned home to find his wife's body.Lisa had received 25 stab wounds and her throat was slit to her larynx.
Hogan eventually confessed to police about the murder on February 3, 1988.Additionally, evidence collected from the crime and evidence gathered from Hogan's house made him a likely suspect.Hogan's wife told police that he asked her to lie and say that he was home all day on January 28 and that he injured his hand while working in the garage.
Hogan was convicted and sentenced to death on November 8, 1988.In 1999, his conviction was overturned when a federal appeals court ruled that the jury should have been able to considered first-degree manslaughter as a verdict.In 2003, he was re-convicted, which again resulted in a death sentence.
Please pray for peace for the family of Lisa Stanley.Please pray for strength for the family of Kenneth Hogan.Please pray that Kenneth may come to find peace through a personal relationship with Jesus Christ, if he has not already found one.