Update: March 27, 2014
Anthony Doyle was executed some time after 6 pm CST.  Read the story here.

Update: March 24, 2014
Anthony Dewayne Doyle's execution is scheduled for 6 pm CST, on March 27, 2014, at the Walls Unit of the Huntsville State Penitentiary in Huntsville, Texas.Twenty-nine-year-old Anthony is convicted of murdering 37-year-old Hyun Mi Cho on January 16, 2003, in Rowlett, Texas.Anthony has been on death row for the past 9 years.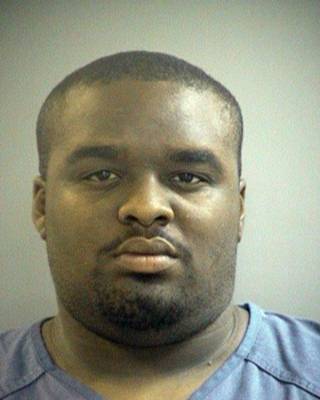 On the morning of January 16, 2003, Anthony Doyle disguised his voice as a woman and called Chaha Donut shop for a delivery.Hyun Cho delivered the order, at which point Doyle demanded money.Hyun told Doyle that she did not have any money, which caused Doyle to strike her on the head with a baseball bat, killing her.Doyle dumped her body in a dumpster behind his parent's house, took her credit cards and cell phone, and fled in her car.
Doyle went to a friend's house where he indicated that he had murdered someone and stated that he was not "playing" anymore.Upon learning that Hyun's body had been found by police, Doyle fled, eventually abandoning Hyun's car at a carwash.He also disposed of her personal items.
Doyle was arrested after police recovered Hyun's personal items along with the original donut delivery receipt.He eventually gave an oral and written confession.He was sentenced to death in May of 2004.
During the punishment phase of Doyle's trial, evidence was presented as to his character and history.Evidence presented by the prosecution showed Doyle having numerous violent outbursts in school and at home.Additionally, there was evidence that Doyle was tied to a violent gang.The defense presented witnesses to Doyle's good character and difficult upbringing.It was determined that Doyle had an average IQ score, understood right from wrong, and was not mentally incompetent.Doyle had attended to school until the 10th grade and worked as a laborer prior to being arrested.
Please pray for peace and healing for the family of Hyun Cho.Please pray for strength for the family of Anthony Doyle.Please pray that Anthony may come to find peace through a personal relationship with Jesus Christ, if he has not already found one.