April 23, 2014
Robert Eugene Hendrix has been executed.  Read the full story here.

March 25, 2014
Robert Eugene Hendrix's execution is scheduled for 6 pm EST on Wednesday, April 23, 2014, at the Florida State Prison near Raiford, Florida. Forty-seven-year-old Robert is convicted of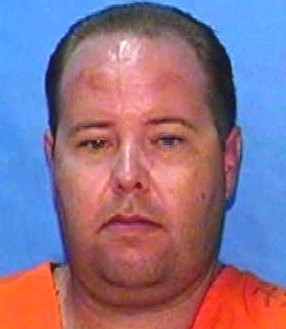 murdering 25-year-old Elmer Scott, Jr. and his wife, 18-year-old Susan Michelle Scott on August 27, 1990, at the Elmer's Sorrento, Florida home. Robert has spent the last 22 years of his life on Florida's death row.
As a child, Robert was, according to his sister, beaten with belts by his father, who had a bad tempter. Another sister claimed that Robert was a good brother and wonderful uncle.
On August 28, 1990, Robert Hendrix had a court date set for a prior burglary which he committed with his cousin, Elmer Scott. Elmer had been apprehended by police and, in exchange for a lesser sentence, Elmer agreed to plead guilty to a lesser charge and testify truthfully against Hendrix. Following Elmer's deposition, Hendrix was arrested and also offered a plea deal which he rejected.
Prior to his court date, several of Hendrix's friends had heard him say he planned to kill Elmer to keep him from testifying. Hendrix also discussed his plan to kill Elmer with his live-in girlfriend Alma Denise Turbyville. Several people were approached by Hendrix who was attempting to purchase a "throw-away" pistol that could not be traced back to him. On August 27, 1990, Hendrix arrived back at his residence with a pistol and attempted to construct a silencer for it.
After 11 pm that night, Hendrix told Denise to get ready; they were going to Elmer's residence. Hendrix carried with him gloves, a mask, and a hat. Denise dropped Hendrix off near Elmer's mobile home. She then drove to the county line to wait for him. Hendrix returned a short time later, telling her to drive and not look back. Upon returning home, Hendrix showered and burned the clothes he had been wearing.
Hendrix told Denise that he had shot Elmer in the head, saying "I'll see you in hell!" Then Elmer's wife, Michelle, attempted to fight him, so he slashed her throat with a knife. He then hit Elmer over the head with the gun and slashed his throat with the knife for "insurance."
Denise and Hendrix were both arrested. Denise agreed to testify against Hendrix, along with several other witnesses who heard Hendrix admit to committing the murders in order to silence Elmer. Denise received a 75-year sentence and is eligible for release in May of 2024. Hendrix was convicted and later sentenced to death in November of 1991. Following his sentencing, Hendrix spat in the face of Elmer's father as he passed by him in the courtroom.
Please pray for peace for the family of Elmer Scott and Susan Michelle Scott. Please pray for strength for the family of Robert Hendrix. Please pray that Robert may come to find peace through a personal relationship with Jesus Christ, if he has not already found one.
Scroll