Update: March 27, 2014
Some time after 6 pm CST, on March 27, 2014, Anthony Dewayne Doyle was executed by the state of Texas. The execution was carried out at the Walls Unit of the Huntsville State Penitentiary in Huntsville, Texas. Anthony was 29 years of age. Anthony was executed for the murder of 37-year-old Hyun Mi Cho on January 16, 2003, in Rowlett, Texas. Anthony spent the last 9 years of his life on Texas' death row.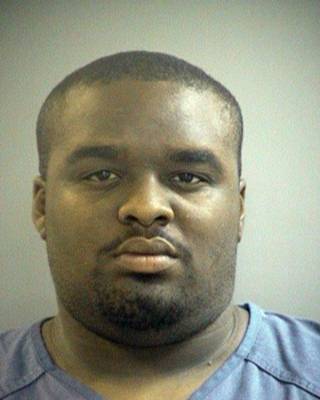 Anthony had a troubled childhood and he was often in trouble in school. During the fourth and fifth grade, Anthony visited the principal's office almost daily. Also in the fifth grade, Anthony's behavior on the school bus was disruptive and the driver feared for the safety of the other children and himself. Anthony was first banned from the school bus, but at his mother's request, was allowed to remain on the bus, although he was restrained in his seat. In the sixth grade, Anthony repeatedly talked back to and threatened teachers and bullied other students. One day, he stabbed another student in the back several times with pencil for no apparent reason. In school, Anthony was known to have a quick and bad temper, frequently involved in physical altercations and, when caught, blamed others and attempted to minimize his involvement. Due to harassing his teachers by phone in the evening, Anthony was placed in the Dallas County Youth Village in 1997. He was terminated unsuccessfully from the program for behavioral problems. In 1999, Anthony was placed in a boot camp program, but expelled after one month for violent outbursts. Anthony was arrested for stealing spray paint as an adult and broadsided a car in the process of fleeing a gas station after not paying for the gas.
On the morning of January 16, 2003, Anthony Doyle disguised his voice as a woman and called Chaha Donut shop for a delivery. Hyun Cho delivered the order, at which point Doyle demanded money. Hyun told Doyle that she did not have any money, which caused Doyle to beat her to death with a baseball bat. Doyle dumped her body in a dumpster behind his parent's house, took her credit cards and cell phone, and fled in her car.
Doyle went to a friend's house where he indicated that he had murdered someone and stated that he was not "playing" anymore. Upon learning that Hyun's body had been found by police, Doyle fled, eventually abandoning Hyun's car at a carwash. He also disposed of her personal items.
Doyle was arrested after police recovered Hyun's personal items along with the original donut delivery receipt. He eventually gave an oral and written confession. He was sentenced to death in May of 2004.
Please pray for peace and healing for the family of Hyun Cho. Please pray for strength for the family of Anthony Doyle.