Update: Wednesday, September 17, 2014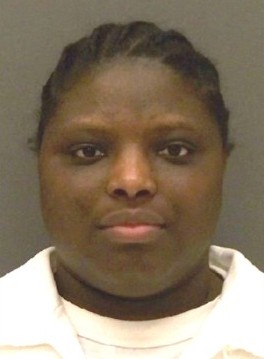 Shortly after 6 pm CDT, on Wednesday, September 17, 2014, Lisa Ann Coleman was executed at the Walls Unit of the Huntsville State Penitentiary in Huntsville, Texas.  Lisa was 38 years of age.  She was executed for the murder of nine-year-old Davontae Williams.  Lisa spent the last eight years of her life on death row in Texas.
Lisa was born in Tarrant County, Texas.  She worked as a laborer prior to being arrested.  She had previously been sentenced to five years after being arrested for possession of drugs with intent to deliver.  She also received a two year sentence for burglary.
On July 26, 2004, Davontae was found unconscious on the bathroom floor by his mother, Marcella Williams.  Emergency response personnel found Davontae laying on the bathroom floor clad only in a disposable diaper.  His body was in full rigor mortis, which occurs several hours after death, although Williams insisted that Davontae was breathing when she first called the police.  Davontae also had traces of vomit around his mouth and nose.
According to the autopsy, Davontae, who was nine-years-old, weighed less than 40 pounds.  The cause of death was extreme malnourishment, along with slight pneumonia, which could have been caused by infected injuries.  Evidence also suggested that Davontae had been continuously bound by his wrists and ankles.  Additionally, Davontae had injuries to his ears and lips, which would have made eating difficult.  There were also cigarette and cigar burns and numerous cuts on his arms and legs.  Medical reports from December of 2002, showed that Davontae was growing normally and had no indications of any disease which would stunt his growth.
Lisa Coleman, who said she lived with the Williams, confessed to beating the boy with belt, leaving welts, but said she stopped earlier in the year.  Coleman stated that the night Davontae died, she was awakened by Williams, who was screaming and attempting to administer CPR.  Coleman attempted to revive him by placing him in  warm bath.  Coleman said she did not know how Davontae's arms and legs were injured.
Davontae's sister, Destinee, who was eight at the time, testified that Coleman would tie up Davontae in the bathroom with an extension cord.  Davontae had also been removed from Williams' care by Child Protective Services, because Coleman would physically abuse him.
Prior to Davontae being pulled out of school, his teacher and the cafeteria workers noticed that Davontae was always hungry.  His teacher also noticed strange markings on his body, which was reported to Child Protective Service.  Coleman and Williams would lie about Davontae's whereabouts to those who asked.
Please pray for peace and healing for the family of Davontae Williams.  Please pray for the family of Lisa Coleman.