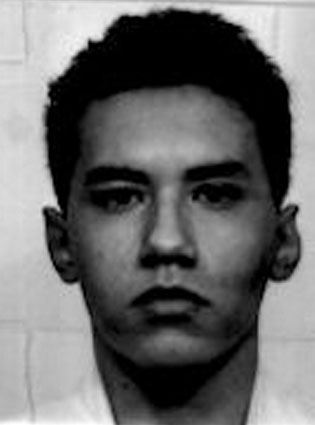 Update: Tuesday, February 16, 2016  7:47 pm EST
Gustavo Julian Garcia has been executed by the state of Texas.  Read more here.
Update: Monday, February 15, 2016  11:08 am EST
Gustavo Julian Garcia is scheduled to be executed at 6 pm CST, on Tuesday, February 16, 2016, inside the Walls Unit of the Huntsville State Penitentiary in Huntsville, Texas.  Forty-three-year-old Gustavo is convicted of the murder of 43-year-old Craig Turski in Plano, Texas on December 9, 1990.  Gustavo has spent the last 24 years on Texas' death row.
On December 9, 1990, Gustavo Garcia and Christopher Vargas entered a warehouse in Plano, Texas.  Garcia was armed with a sawed-off shotgun and had additional shells in his pockets.  Garcia ordered the clerk, Craig Turski, to hand over the money from the cash register, while Vargas took beer and placed it into their waiting vehicle.  
Garcia then shot Craig in the abdomen at close range.  Craig fled from the storm.  Garcia pursued him while reloading his shotgun.  After reloading, Garcia shot Craig in the back of the head.
A female customer who had entered the store and promptly left when she saw Garcia forcing Craig to hand over the money, returned to the store with her husband.  Upon finding the store deserted, they called the police.  Craig was transported to a local hospital, where he eventually died from his gunshot wounds.
On January 5, 1991, Garcia and Vargas robbed another gas station.  They took the clerk, Gregory Martin into the back room and shot him at point blank range with the same gun that was used to shoot Craig weeks earlier.  Gregory died at the scene.  Upon seeing Garcia and Vargas enter the store, Gregory told his girlfriend, whom he was talking to on the phone, that he though he was going to be robbed.  She altered the police, who arrived quickly at the scene.