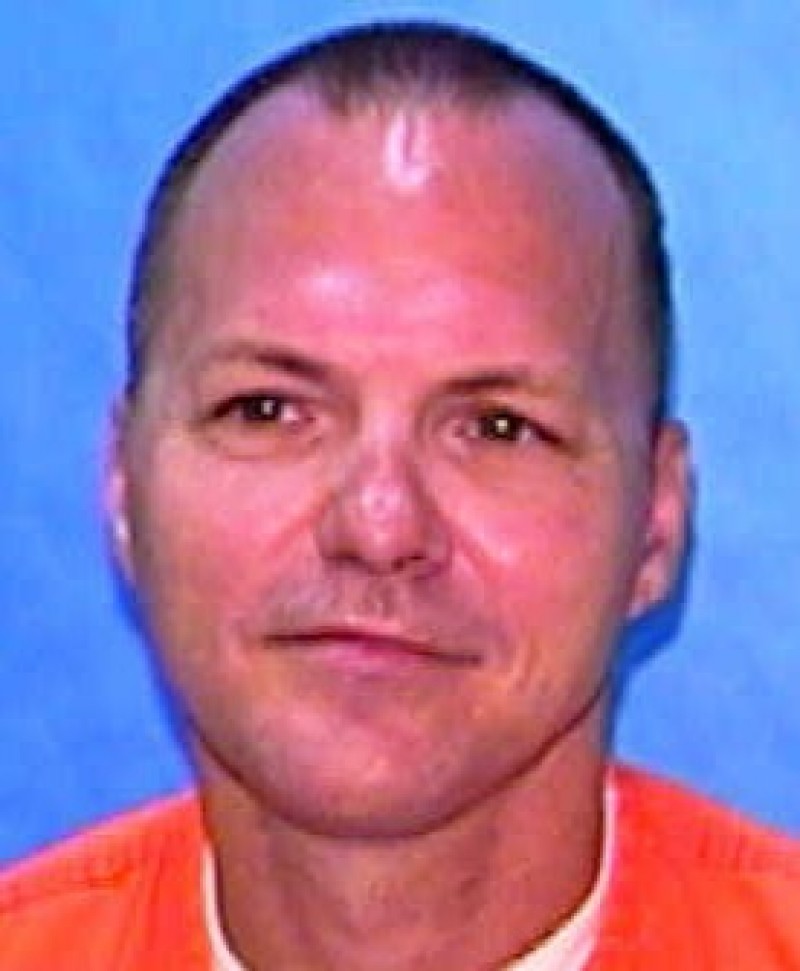 Updated: Thursday, August 24, 2017  6:40 pm EDT
Florida has carried out the execution of Mark Asay.  Read more here.
Updated: Thursday, August 24, 2017  6:02 pm EDT
The Supreme Court of the United States has refused to stay the execution of Mark Asay.
Updated: Wednesday, August 23, 2017  9:31 pm EDT
Mark James Asay is scheduled to be executed at 6 pm EDT on Thursday, August 24, 2017, at the Florida State Prison near Raiford, Florida.  Fifty-three-year-old Mark is convicted of murdering Robert Lee Booker and Robert (Renee) McDowell on July 18, 1987, in Jacksonville, Florida.  Mark has spent the last 28 years of his life on Florida's death row.
Mark was the youngest of seven children.  Mark had previously been arrested and served time in a Texas prison in 1985, for auto theft.  He was on parole at the time of the murders.  While serving time, Mark earned his general equivalency diploma (GED).
Mark Asay, his brother Robbie Asay, and Robbie's friend Bubba O'Quinn all went out to a local bar on Friday, July 17, 1987.  They spent the evening drinking and playing pool together.  Around midnight, the three decided to leave and go to another bar.  By 2 am, on the morning of Saturday, July 18, 1987, all three men had each drank approximately 12 beers.  Bubba admitted that they were all "buzzed."  At some point throughout the night, Bubba and Robbie had also smoked marijuana.
After leaving the bar, Robbie wanted to pick up a girl he had seen, while Bubba suggested they all find prostitutes; he also volunteered to pay.  Mark and Bubba drove off by themselves in Mark's vehicle.  After failing to pick up two women, they observed Robbie's vehicle parked nearby.  They observed Robbie talking to a black male, Robert Lee Booker, a local pimp.
Mark assumed that Robbie was having difficulties with Robert and exited his vehicle and started swearing at Robbie.  After Robert used a derogatory term towards Mark, Mark pulled out a gun and shot once at Robert.  Robert grabbed his side and ran.  His body was later discovered under the edge of a nearby house.  Robert died from internal bleeding.